Monstrosity
#TaxScam
This week the Republican Congress shamelessly cheered raising taxes on millions of middle class families, in a brazen, all-out assault on the futures of hard-working Americans, just to benefit the wealthy and well-connected.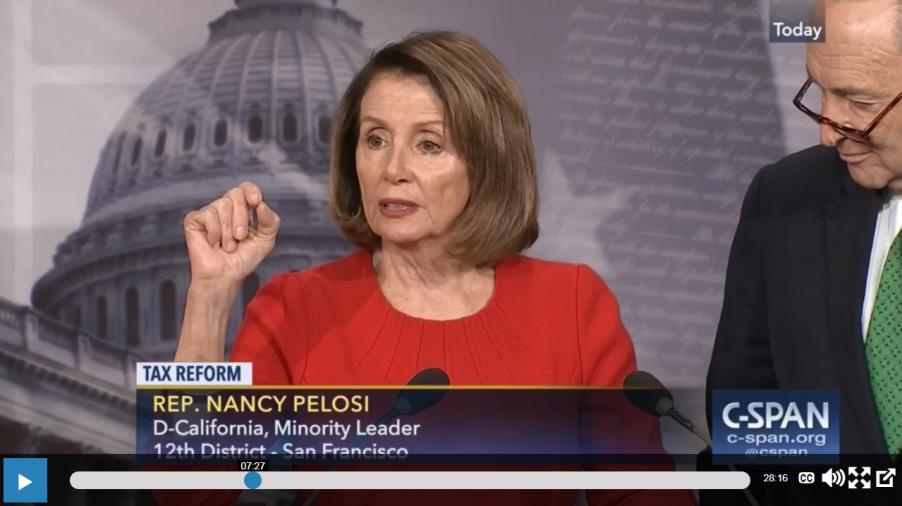 Congresswoman Pelosi and Senator Schumer held a press conference immediately following the passage of this Tax Scam to discuss the impacts it will have on middle class families.
According to non-partisan analysis published by the Tax Policy Center, the final bill passed this week will raise taxes on 86 million middle class households and hand 83 percent of the benefits to the wealthiest one percent. By the end, more than half of all American households will pay higher taxes under this tax scam.
Those who voted for this tax increase for middle class families voted to let the wealthiest one percent steal the future of the middle class in America. This bill will go down as one of the most scandalous, obscene acts of plutocracy ever.
In the case of California, a dozen California House Republicans joined their colleagues to pass this tax scam, perpetrating a monumental theft from hard-working Californians. This tax scam will have particularly devastating consequences for middle class families in our state, and Californians will not forget the Members who pushed this monstrous bill over the finish line. Democrats remain committed to fighting for America's hard working families and offering the American people a better deal. 
Happy Holidays
The Holiday Season offers a special opportunity to reflect on the miraculous blessings of family, community and Country.  As we celebrate in the company of our loved ones, I want to express my continued and profound gratitude for the honor of representing you in the Congress. Please accept my best wishes for a happy holiday and Happy New Year to you and your family.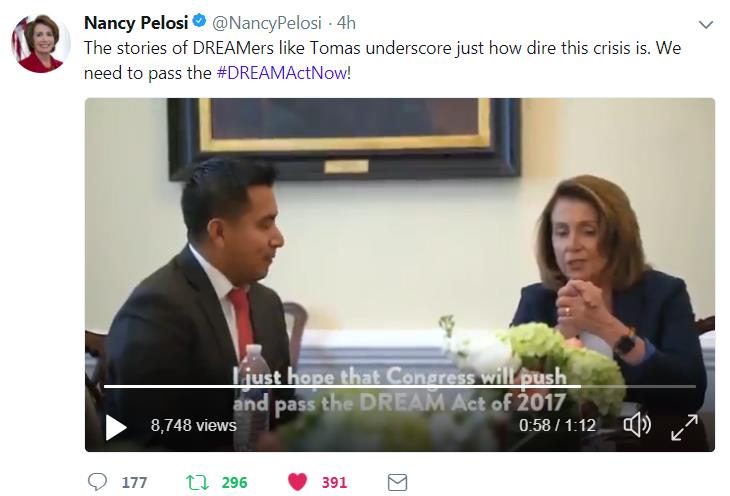 My office recently assisted a constituent who has not received rent payments owed to him from the San Francisco Housing Authority (SFHA). He had contacted our office because he had not been receiving the SFHA rent contribution for two of his tenants that receive a Section 8 Housing Voucher. Therefore, my staff contacted SFHA on his behalf and conveyed the details of his situation. As a result, SFHA issued retroactive payments for the owed rent contribution.  He is now fully reimbursed from SFHA.

Caseworkers in my San Francisco office work to address any problems or concerns you may have with a federal government agency. To submit a Casework Authorization Form, please visit my website.
Please feel free to forward this information to your family and friends. To learn more about these efforts, to express your views, or to sign up for email updates, please visit my website. I am also on Twitter at http://twitter.com/NancyPelosi.
 


Sincerely,

Member of Congress