Lower Drug Costs for all Americans
Lower Drug Costs Now
This week, House Democrats took the first steps to passing transformational legislation to lower prescription drug costs for every American, with the introduction of  H.R. 3: The Lower Drug Costs Now Act.
The status quo on prescription drug prices is deeply broken and unsustainable. Prescription drug companies are charging Americans prices that are three, four, or even ten times higher than what they charge for the same drugs in other countries – even though they admit they still make a profit overseas.  In the United States, insulin costs per patient have nearly doubled from 2012 to 2016. Meanwhile, Medicare is forbidden from negotiating lower drug prices, even as drug companies raise prices on seniors and beneficiaries without any limit.
Drug companies are using out-of-control drug prices to pad profits, not fund research and innovation. Instead of using their multi-billion dollar windfalls from the GOP tax scam to either lower prices or to invest in research, Big Pharma used the money for stock buybacks. Last year, drug corporations spent $6.5 billion in advertising—a 100 percent increase from 2012. Nine out of ten big pharmaceutical companies spend more on marketing, sales, and overhead than on research, according to an analysis by the Washington Post.
With the Lower Drug Costs Now Act, we are taking bold action to level the playing field for American patients and taxpayers. This bill:
Ends the ban on Medicare negotiating directly with the drug companies, and creates powerful new tools to force drug companies to the table to agree to real price reductions, while ensuring seniors never lose access to the prescriptions they need.
Makes the lower drug prices negotiated by Medicare available to all Americans, including those with private insurance, not just Medicare beneficiaries.
Stops drug companies ripping off Americans while charging other countries less for the same drugs, limiting the maximum price for any negotiated drug to be in line with the average price in countries like ours, where drug companies charge less for the same drugs – and admit they still make a profit.
Creates a new, $2,000 out-of-pocket limit on prescription drug costs for Medicare beneficiaries, and reverses years of unfair price hikes above inflation across more than 8,000 drugs in Medicare.
Reinvests in innovation and the search for new cures and treatments, using some of the savings from lowering the unjustified drug prices that are bankrolling Big Pharma's stock-buybacks to reinvest billions of dollars in the search for new breakthrough treatments and cures at NIH.
In the coming weeks, our committees will study, mark up and strengthen this legislation even further – delivering on one of our top For The People priorities.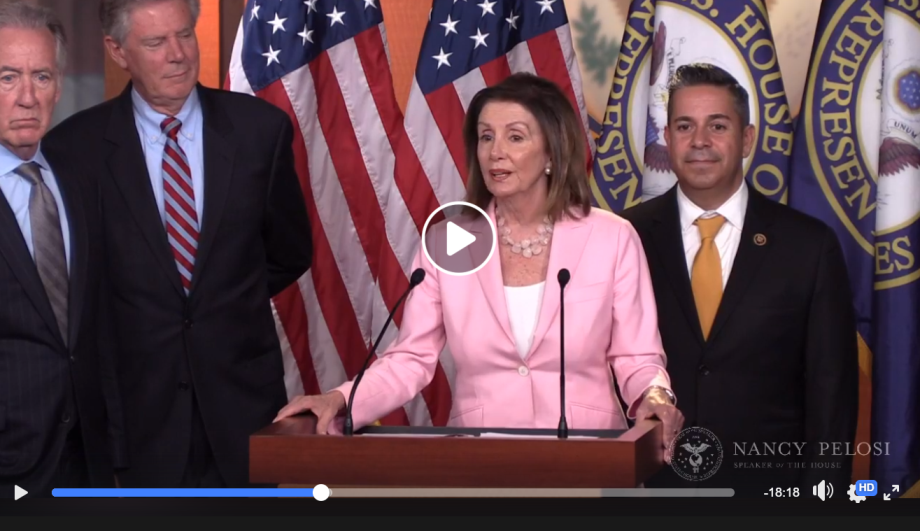 Congresswoman Nancy Pelosi  joined top House Democrats for a press conference ahead of the introduction of H.R. 3, the Lower Drug Costs Now Act, legislation to negotiate lower drug prices for all Americans, a top priority of Democrats' For The People agenda.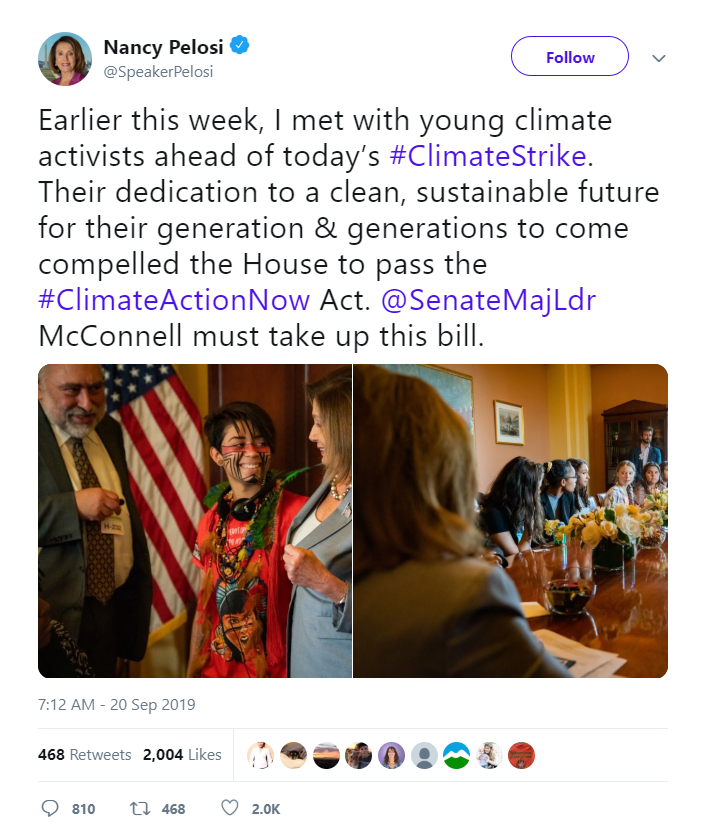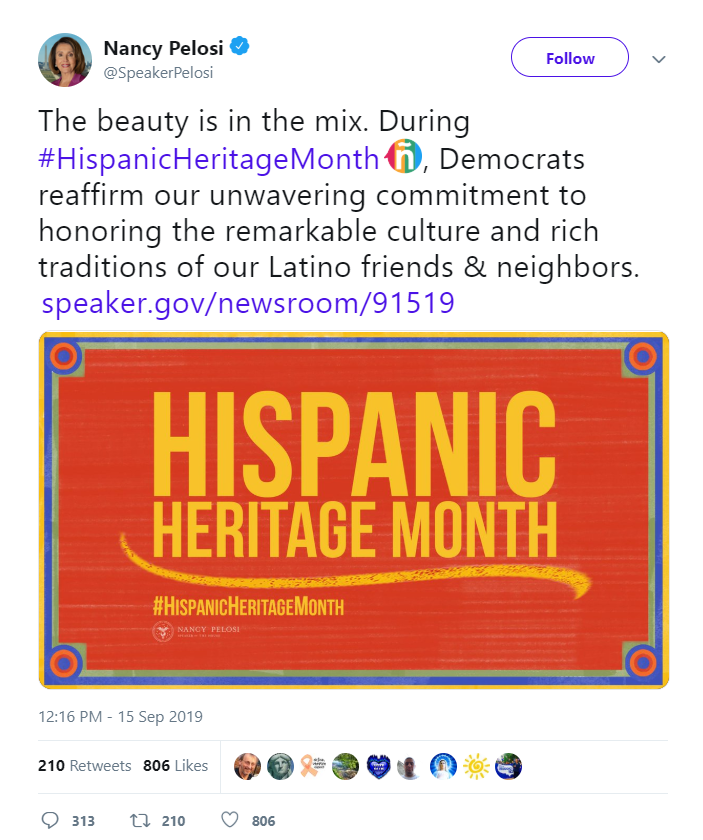 A constituent contacted my office due to her monthly disability benefits being suddenly terminated. In advocating for her benefits to resume, my staff worked closely with the Social Security Administration (SSA) to resolve this issue and expedite repayment of lost benefits.

Caseworkers in my San Francisco office work to address any problems or concerns you may have with a federal government agency. To submit a Casework Authorization Form, please visit my website.
Please feel free to forward this information to your family and friends. To learn more about these efforts, to express your views, or to sign up for email updates, please visit my website. I am also on Twitter at http://twitter.com/NancyPelosi.
 


Sincerely,

Member of Congress