Investing In America's Future
Fighting For A Better Deal
This week, House Democrats unveiled the newest plank of our economic agenda, A Better Deal: Tools to Succeed in the 21st Century. We know that every community in America should benefit from technology and national progress. But too many areas are being left behind by rapid change, and too many families are left wondering if they have a place in the economy of tomorrow. A Better Deal is our bold, ambitious plan to advance America's economic leadership and empower all workers to succeed.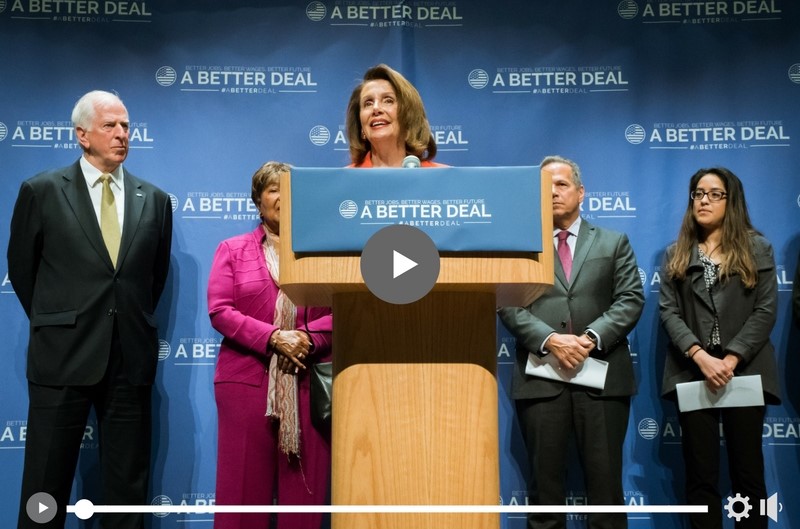 This week Congresswoman Pelosi joined colleagues and local students in Northern Virginia to unveil A Better Deal: Tools to Succeed in the 21st Century.
Democrats are committing to investing in America's workers, who are the backbone of our country, by strengthening our education system, connect workers of all backgrounds to good-paying jobs, creating strong worker protections and fixing our broken immigration system.  We also commit to pioneering the next transformational inventions and breakthroughs that will raise the standard of living of all Americans, and modernizing our government.
Republicans have spent the last year giving working people a raw deal on health care, a raw deal on taxes and a raw deal that makes the wealthy and well-connected stronger while working people sacrifice more than ever before. The American people deserve A Better Deal, with Better Jobs, Better Wages and A Better Future.
Hunters Point Cleanup
At a critical time for the Hunters Point cleanup, I am proud to have fought in the Congress to secure an additional $36 million in federal funding so that the Navy and Environmental Protection Agency have the resources they need for necessary excavation, resampling and rescanning.
After 18 months of extensive evaluation by the Navy and EPA, San Franciscans are rightly alarmed with the massive levels of apparent manipulation and falsification of data by the contractor Tetra Tech.  These actions represent a breach of the public trust, and have deep and damaging effects for the project, our community and taxpayers. The authorities must hold Tetra Tech to account, and utilize every legal avenue to prosecute criminal wrongdoing and to recover the significant cost incurred.
For those already living on the Shipyard, it is important to remember that the Navy and EPA have confirmed that people who live on, work at and visit the Hunters Point area are safe.  It is vital that federal agencies continue to be open and transparent with the public so they can thoughtfully engage this process and have their voices heard.
As the Navy, EPA and state regulatory agencies work together to formulate a workplan for rescanning and resampling, my office and I will continue to closely monitor progress. Public health and safety must always remain our top concern, as we work to ensure the timely cleanup and transfer of parcels to San Francisco so we can generate long-awaited housing and good-paying jobs.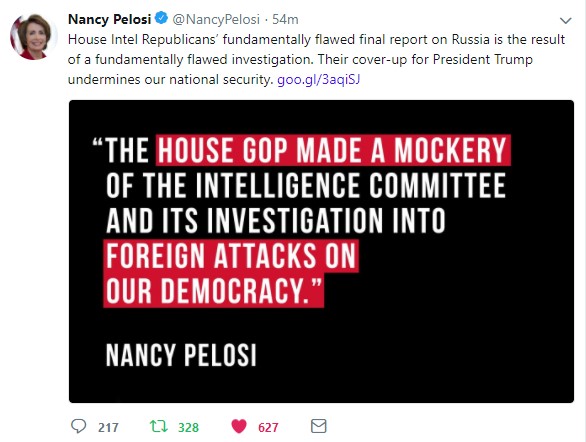 My office was contacted by a constituent who is receiving educational benefits from the Department of Veterans Affairs (VA) through her husband. She receives an educational allowance but it had not been received in several months, causing an economic hardship for her. After contacting the VA, my staff was informed that she was enrolled in a non-college degree course, and recipients that are taking non-college degree courses must verify their attendance to the VA on or after the last calendar day of each month to receive their payments. The VA was able to verify enrollment, and release her back payments. My constituent was instructed to verify her enrollment with the VA directly in the future to avoid a lapse in benefits.

Caseworkers in my San Francisco office work to address any problems or concerns you may have with a federal government agency. To submit a Casework Authorization Form, please visit my website.
Please feel free to forward this information to your family and friends. To learn more about these efforts, to express your views, or to sign up for email updates, please visit my website. I am also on Twitter at http://twitter.com/NancyPelosi.
 


Sincerely,

Member of Congress