Heartbroken
#CaliforniaWildfires
As a Californian and as an American, my heart breaks for the victims of the devastating wildfires in the North Bay and for the loved ones of those still missing. All Americans send our deepest condolences to the thousands whose homes and businesses have been destroyed and lives upended by this disaster, and offer our solemn gratitude to the heroic first responders who are risking their lives to protect neighbors and strangers alike.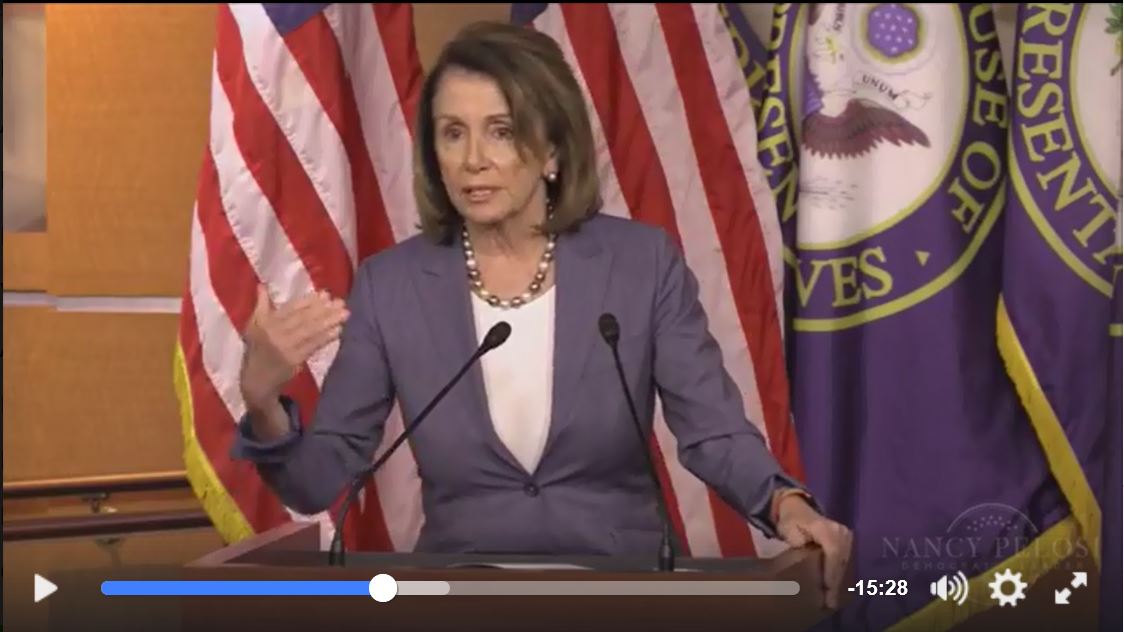 Congresswoman Nancy Pelosi delivers her weekly press conference where she discusses the needs of the families devastated by natural disasters, as well as the disastrous GOP efforts on tax reform, health care and the Iran Nuclear Agreement.
The Administration's Disaster Declaration is an appreciated first step to combat this disaster, but more must be done to help the people of California heal, recover and rebuild.  That is why I worked with my Bay Area colleagues to increase the supplemental disaster funding package to take action to secure all necessary resources for those devastated by these wildfires.
The people of California deserve to know that Congress will be there for them now and throughout the long road to recovery. We pledge to stand with the families and communities devastated by this disaster, and work tirelessly to provide hope and protect lives.
Wildfire Update
Current Status (as of Thursday 10/12 at 12:00pm PDT):
Air quality levels are currently at 

Red Level

 due to the wildfires in the North Bay (Red Level air quality means the air is unhealthy to those with heart disease or respiratory disease like asthma).
For more information about public resources, ways to protect yourself and opportunities to donate and volunteer, please visit: http://sfdem.org/airquality.

The Bay Area's current AQI levels (courtesy of airnow.gov and sparetheair.com)
Protect Our Care
Last night, reports showed that President Trump maliciously decided to singlehandedly hike Americans' health premiums. It is a spiteful act of vast, pointless sabotage leveled at working families and the middle class in every corner of America. Make no mistake about it, Trump will try to blame the Affordable Care Act, but this will fall on his back and he will pay the price for it.
President Trump has apparently decided to punish the American people for his inability to destroy Americans' health care through his monstrous Trumpcare bill. Trumpcare collapsed because Americans overwhelmingly recognized the cruelty and higher costs it meant for them and their loved ones. Now, millions of hard-working American families will suffer just because President Trump wants them to.
If these reports are true, the President is walking away from the good faith, bipartisan Alexander-Murray negotiations and risking the health care of millions of Americans.
Clean Power Plan
The White House's short-sighted, dangerous decision to dismantle the Clean Power Plan is a direct assault on the health of our nation's children. Yet again, the Trump Administration is showing its disregard for the health and security of the American people, and is demonstrating its failure of leadership to combat the surging storms, devastating wildfires and other catastrophic impacts of the climate crisis.
From the start, this Administration has furiously fought to roll back all climate protections, without any concern for the impact on the jobs and health of hard-working Americans. From pulling out of the Paris Climate Accord to pushing an EPA budget purpose-built to gut protections for the American people to openly denying the scientific reality of the climate crisis, the White House has made clear its complete disinterest in advancing a healthier, stronger clean energy economy that creates the good-paying jobs of the future.
The Trump Administration and this Congress have a sacred obligation to preserve the beauty of God's creation for future generations. Democrats will continue to fight for real, bold action to safeguard the future of our climate and children.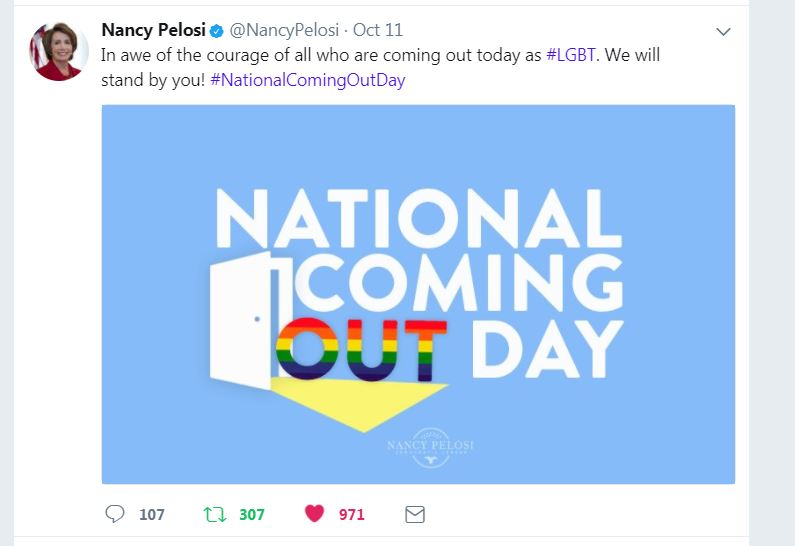 My office recently assisted a constituent with obtaining her employment authorization card from U.S. Citizenship and Immigration Services (USCIS). Her employment authorization had been approved a few months ago, but my constituent still had not received her employment authorization documents. My constituent contacted USCIS twice and was informed that her employment authorization card was returned to USCIS as undeliverable by the United States Postal Service (USPS). Therefore, my staff contacted USCIS on behalf of my constituent, conveyed the details of my constituent's situation, and requested that the card be re-mailed to my constituent. Shortly thereafter, USCIS issued my constituent her employment authorization card. She will now be able to begin her new job.

Caseworkers in my San Francisco office work to address any problems or concerns you may have with a federal government agency. To submit a Casework Authorization Form, please visit my website.
Please feel free to forward this information to your family and friends. To learn more about these efforts, to express your views, or to sign up for email updates, please visit my website. I am also on Twitter at http://twitter.com/NancyPelosi.
 


Sincerely,

Member of Congress