Hands Off Our Medicare
#ProtectOurCare
Yet again, Larry Kudlow, President Trump's hand-picked Director of the National Economic Council, blurted out the truth of Republicans' plan to slash Medicare, Medicaid and Social Security if they control Congress next year.  This coming assault on Medicare and Social Security is accompanied by Vice President Pence's declaration that they will once again try to repeal the Affordable Care Act, doing everything they can to destroy the pillars of health and retirement security in America.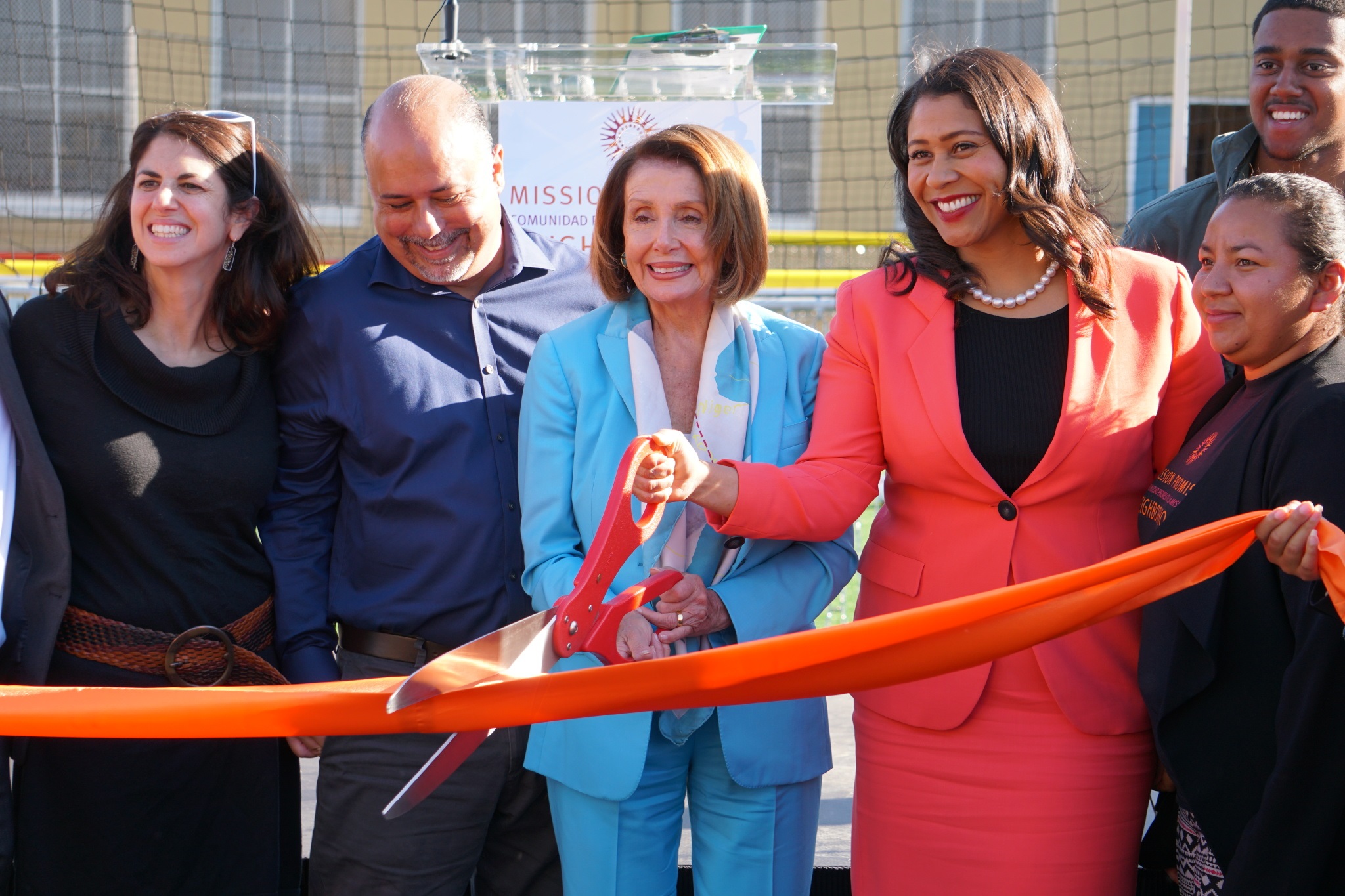 Congresswoman Pelosi joins Mayor London Breed, Supervisor Hillary Ronen and community leaders to celebrate securing a $6 million federal grant for Mission Promise Neighborhood to drive progress toward closing the academic and opportunity gap by boosting college and career pipelines at five new SFUSD schools.
In budget after budget, House Republicans have made their plan perfectly clear: add trillions to the deficit with their tax scam for the rich, and then slash the Medicare, Medicaid and Social Security families and seniors rely on.  Under their twisted agenda, we can afford to give multi-billion dollar tax breaks to Big Pharma, but seniors struggling to make ends meet need to pay more for their health care.
While they enrich the wealthiest 1 percent and undermine seniors and hard-working Americans, Democrats are fighting For The People: lower health costs and prescription drug prices, raise worker's wages, and clean up corruption to make Washington work for the American people.
We Have A Responsibility 
A full year after Hurricane Maria wreaked unprecedented devastation and suffering in Puerto Rico and the U.S. Virgin Islands, our fellow Americans are still struggling to heal, rebuild and recover. 
It is unconscionable and unacceptable that President Trump continues to show a stunningly callous and cruel attitude toward the survivors and victims, refusing to even acknowledge the staggering level of heartbreak, devastation and death caused by these hurricanes and his Administration's inadequate response.  Instead of holding this President accountable, Speaker Ryan has shrugged away his responsibilities to avert or investigate this failed response.  The President should remember his moral and constitutional responsibility to protect the American people, provide every resource needed to recover and prevent this inadequate response from ever happening again.
The heartbreak that has followed in the wake of Hurricane Florence should serve as a clarion wake-up call for Congress to act swiftly and prayerfully to ensure that every family affected by hurricanes has the support and resources they need now and throughout the long road to recovery.  We have a moral obligation to do better – not only to finish the job in Puerto Rico and the U.S. Virgin Islands, but to prevent the same type of inadequate response from happening ever again.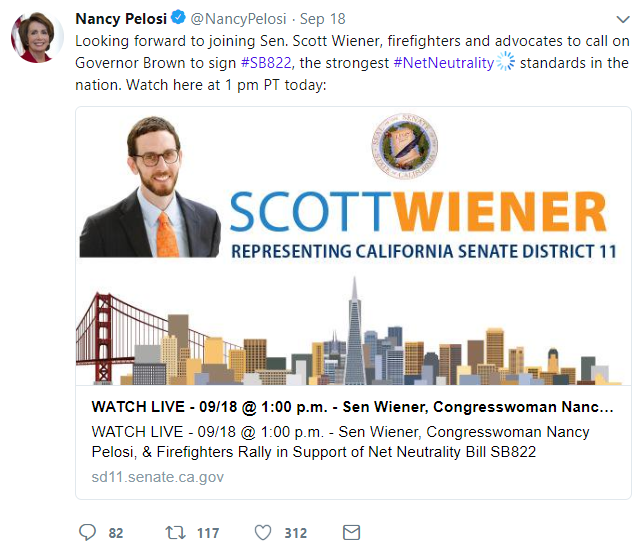 My office recently assisted a constituent who was experiencing an issue with the San Francisco Veterans Affairs Medical Center (SFVAMC).  He had contacted our office because he was unable to schedule an appointment following participation in a sleep study.  Therefore, our office contacted SFVAMC on his behalf and conveyed the details of his situation.  As a result, a representative contacted him to assist him with scheduling a follow-up appointment.
  Caseworkers in my San Francisco office work to address any problems or concerns you may have with a federal government agency. To submit a Casework Authorization Form, please visit my website.
Please feel free to forward this information to your family and friends. To learn more about these efforts, to express your views, or to sign up for email updates, please visit my website. I am also on Twitter at http://twitter.com/NancyPelosi.
 


Sincerely,

Member of Congress