Hands off Our Medicare
In San Francisco alone, one in five seniors live in poverty. Like so many in our city, Americans across the country are concerned about whether the promise of a secure, healthy and dignified retirement will be there for them.

Social Security and Medicare are solemn pledges that have protected generations of American families and seniors. Yet Republicans are planning to end the Medicare guarantee and make seniors pay more. The top Republican on the Social Security Subcommittee is even eying terrible cuts to Social Security.

Slashing Social Security and ending Medicare are absolutely not what the American people voted for in November. Democrats will not stand by while Republicans dismantle the promise of a healthy and dignified retirement for working people in America.
 
Nancy Pelosi
@NancyPelosi

---

Our thoughts and prayers are with the families of the fire victims today. We're with you, Oakland.
5:02 PM - 3 Dec 2016

To follow Congresswoman Pelosi on twitter, please click here

.

A Date Which Will Live in Infamy
Seventy-five years ago – a 'date which will live in infamy' – more than 2,400 Americans were killed in the surprise attack on Pearl Harbor. On National Pearl Harbor Remembrance Day, and everyday, we honor the service members and civilians we lost, we listen to the stories from survivors and pay tribute to Americans of all backgrounds who answered the call to serve, rallied to defeat tyranny, and defended freedom around the world.

When President Barack Obama and Japanese Prime Minister Shinzo Abe visit the sacred ground of Pearl Harbor together later this month, the world will again witness America's leadership and resolve in strengthening global stability, peace, and security.

Let us take inspiration from the achievements and powerful lessons of those who volunteered and served in our Armed Forces. And let us strive to build a stronger America and better world together.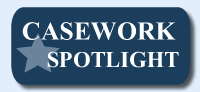 My office recently assisted a constituent who grew up in the United States without immigration status and is now able to work and reside in the U.S. under the Deferred Action for Childhood Arrivals (DACA) program. My constituent, who has been an outstanding student and who now works for a nonprofit organization that provides free legal assistance to underserved communities, was recently awarded a prestigious educational fellowship abroad designed for graduates who are registered under DACA. However, in order to participate in the fellowship, my constituent required travel authorization from U.S. Citizenship and Immigration Services (USCIS). Although my constituent applied promptly when she received the program documentation from the fellowship, the program date was quickly approaching, and she still had not received a decision on her application. Therefore, my staff communicated the urgency of my constituent's situation to USCIS. Shortly thereafter, her application was reviewed and approved. My constituent will now be able to participate in the educational fellowship and broaden her professional aspirations.

Caseworkers in my San Francisco office work to address any problems or concerns you may have with a federal government agency. To submit a Casework Authorization Form, please visit my website. 
Please feel free to forward this information to your family and friends. To learn more about these efforts, to express your views, or to sign up for email updates, please visit my website. I am also on Twitter at http://twitter.com/NancyPelosi.
 


Sincerely,

Member of Congress