Hands Off Our Democracy
A Government Of, By and For the People
This week Democrats released the next plank of our Better Deal framework: A Better Deal for our Democracy. We are taking bold steps to return to a government of, by and for the American people: empowering the American voter to demand responsive government, strengthening our ethics laws to fight special interests and fixing our broken campaign finance system to combat big money influence. We commit to putting the power back in the hands of the American people, and ensuring government works for everyone – not just the wealthy and well-connected.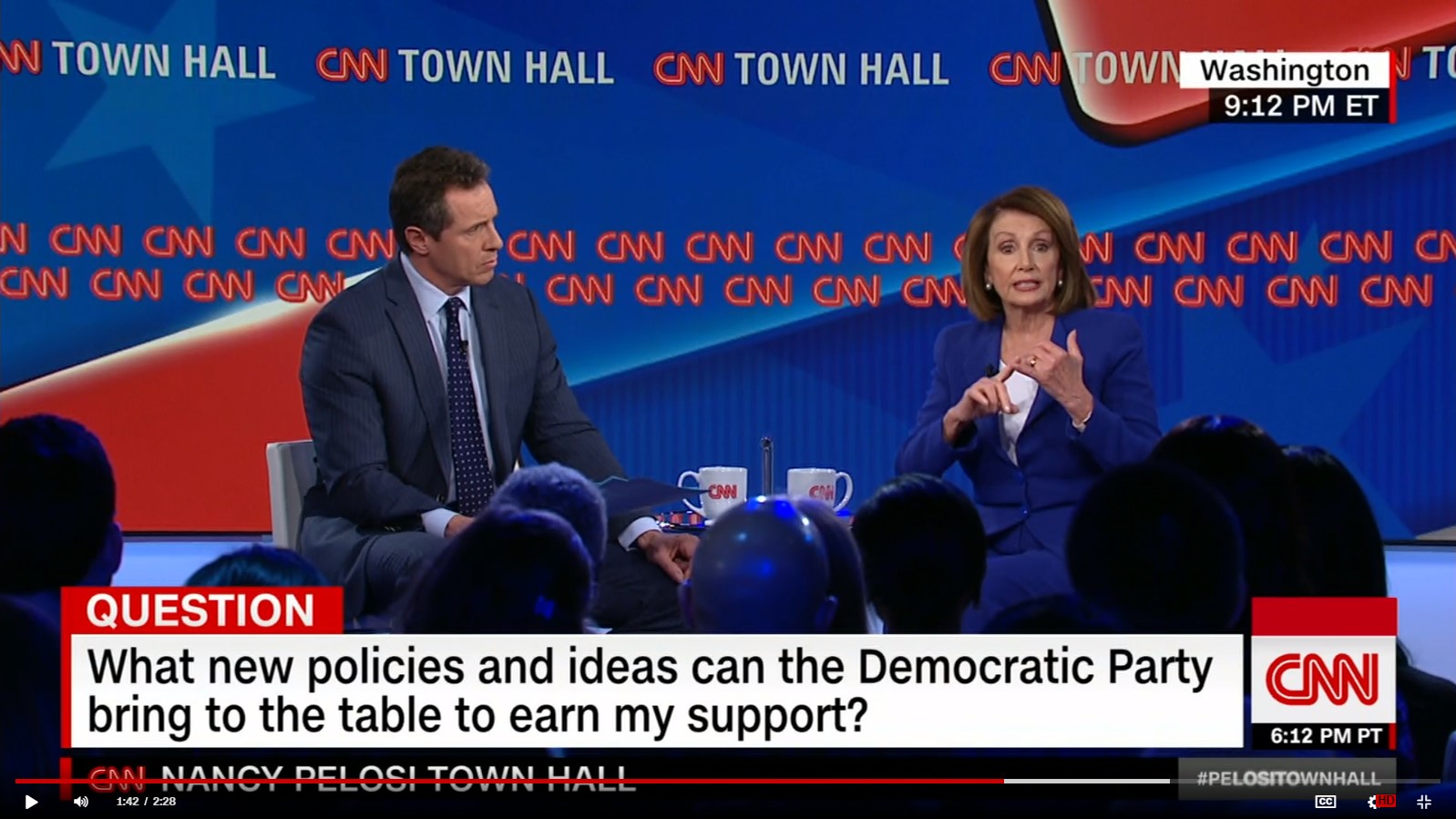 Congresswoman Pelosi had a CNN Town Hall where she discussed immigration, the Trump-Russia investigation, gun violence, A Better Deal, and a range of other issues.
The Administration is mired in a culture of cronyism, corruption and incompetence, and the American people are paying the price for the Republicans' special interest and big donor agenda. From pushing a tax scam that gives massive handouts to big corporations and the wealthiest 1 percent on the backs of middle class families, to forcing families to pay surging costs at the pharmacy, to selling out their clean air and clean water to help out dirty special interests, to failing to protect our democracy, the GOP has utterly broken its promises to fight for the American people.
The American people are sick of getting a raw deal from Washington and they're tired of broken promises to "drain the swamp." Democrats agree and we are committed to delivering real reforms to build better futures for all.
Honoring the Legacy of a True Hero
On Harvey Milk Day, Americans in San Francisco, throughout California and across the country celebrate the life and legacy of a man who believed in the transformative power of hope.  Harvey Milk dared to live proudly and, in doing so, inspired countless LGBTQ Americans to 'burst down those closet doors' and find their power, taking their rightful place as full participants in our democracy.
Harvey's tireless leadership, impassioned advocacy and clarion voice for justice and equality remind us all that we must never settle for mere tolerance, but that all Americans, regardless of who they are or whom they love, are deserving of acceptance and respect. As the White House and Statehouses across the country push their hateful, discriminatory agenda, we remain inspired by the remarkable progress that we have made in the fight for LGBTQ equality – progress achieved in large part by the bold vision and enduring hope of Harvey Milk.
While Harvey is remembered for being a pioneer in the fight for LGBTQ rights, his passion and determination built a stronger, more inclusive and just nation for all Americans. This Harvey Milk Day, we commit ourselves to continue Harvey's relentless work to guarantee the fundamental rights of all people, regardless of sexual orientation, gender identity, race, ethnicity, creed or background.  In doing so, we honor Harvey's legacy and ensure it continues to carry us forward as we work to deliver on the ideals of equality that are our heritage and the hope of our nation.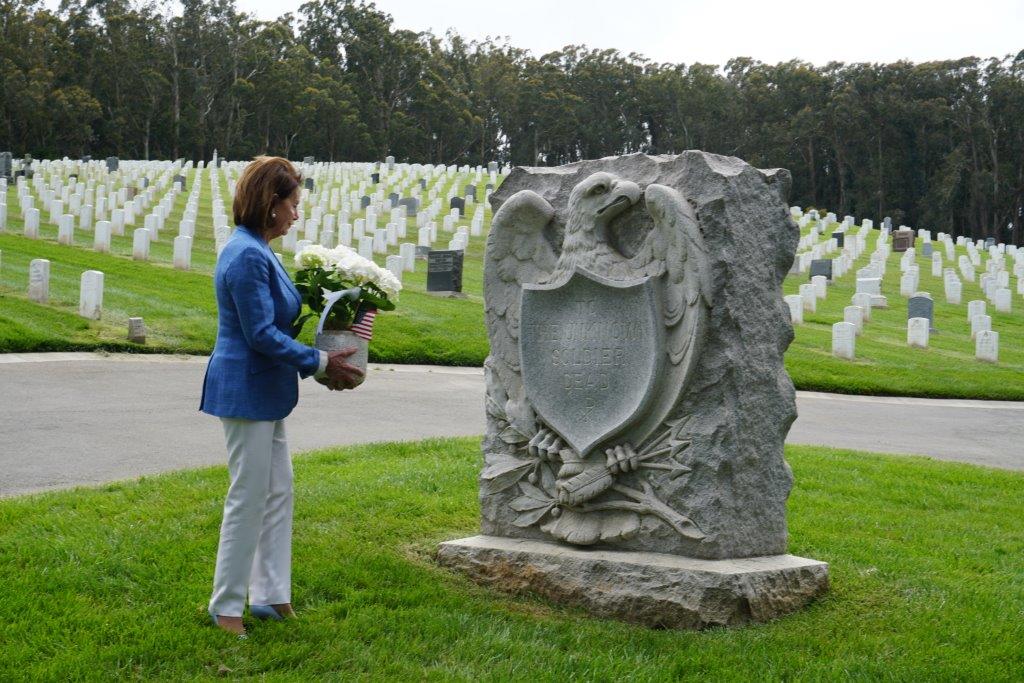 Congresswoman Pelosi visited the Presidio this Memorial Day Weekend to lay flowers at the Memorial to the Unknown Soldier at the San Francisco National Cemetery in the Presidio to honor all who have bravely served in our armed forces for their patriotism and sacrifice.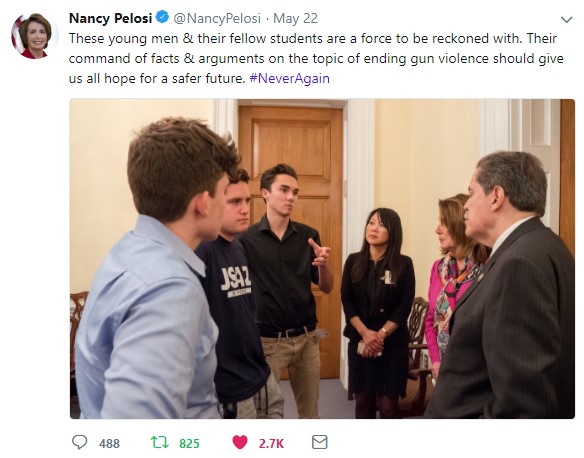 My office recently assisted a constituent who was experiencing issues opting out of Medicare Part B through the Social Security Administration (SSA). He had contacted our office because he had relocated from San Francisco to Vancouver and had been unsuccessful in ending his enrollment in Medicare Part B. Therefore, my office contacted SSA on his behalf and conveyed the details of his situation. As a result, SSA provided him with the proper form to terminate the benefit on his record.

Caseworkers in my San Francisco office work to address any problems or concerns you may have with a federal government agency. To submit a Casework Authorization Form, please visit my website.
Please feel free to forward this information to your family and friends. To learn more about these efforts, to express your views, or to sign up for email updates, please visit my website. I am also on Twitter at http://twitter.com/NancyPelosi.
 


Sincerely,

Member of Congress