Flashback Friday
Flashback Friday
One year ago, House Republicans were demanding billions of dollars in cuts to the Supplemental Nutritional Assistance Program (SNAP), early education, and a repeal of the Affordable Care Act. When they did not get what they want, they shut the government down.

On Wednesday, the House of Representatives passed a Continuing Resolution to keep the federal government open and serving the American people into December and avoid another disastrous Republican government shutdown. But while there is so much work left to do, Speaker Boehner has adjourned the House of Representatives until after the November election. House Democrats want to work, and we have consistently demanded that the House put middle class families first by:
It is irresponsible for the House of Representatives to go home with so much work left to do this year. We must stop tax policies that reward companies for shipping jobs overseas and start putting the middle class first by focusing on actions that can help strengthen all families – not just the wealthy and well connected. Now is the time to create jobs, empower families, and support workers so we can jumpstart the middle class. 

To follow Congresswoman Nancy Pelosi on Twitter, please click here.
Don't Forget!
As a reminder to all San Franciscans who are interested in applying for a passport, the San Francisco Passport Agency will host Passport Day on Saturday, September 20, from 9:00 a.m. until 2 p.m. On Passport Day, no appointments are needed to apply for a passport, and customers can request routine or expedited service. Click here to find information on how to apply for a U.S. passport, including necessary documents and fees. To reduce your wait time, you may be interested in completing your application online and bring all completed, unsigned forms to the agency. 
 
Event:
Passport Day
Date:
Saturday, September 20, 2014
Time:
9:00 a.m. - 2:00 p.m.
Where:
San Francisco Passport Agency
95 Hawthorne Street, 5th Floor
San Francisco, CA 94105

You may also obtain passport information by phone, in English and Spanish, by calling the National Passport Information Center toll-free at 1-877-487-2778.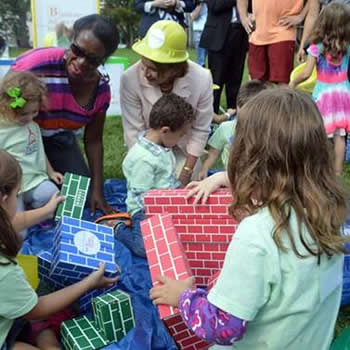 Congresswoman Nancy Pelosi joins the national Women's Law Center and MomsRising.com on the Capitol lawn to promote the need for investment in early childhood education.
Please feel free to forward this information to your family and friends. To learn more about these efforts, to express your views, or to sign up for email updates, please visit my website. I am also on Twitter at http://twitter.com/NancyPelosi.
 


Sincerely,

Member of Congress