Farm Fresh
Strengthening Global Security 
This past week, my colleagues and I traveled to Italy and Ukraine on a Congressional Delegation focused on security – national security, economic security, energy security, and food security. 

At the Allied Joint Force Command Naples (JFC) and at the U.S. Naval Forces Europe and Africa (NAVEUR) in Italy, our delegation received in-depth briefings on military operations and NATO engagement in Eastern Europe, the Mediterranean, and Africa. Also in Italy, we visited the Milan Expo 2015 – an opportunity for countries to come together and explore solutions for food insecurity and millions of undernourished people across the world. This visit came on the 100th anniversary of the Panama–Pacific International Expo that was held in San Francisco in 1915. 

In our conversations with Ukraine's leaders, we talked about the challenges Ukraine faces and their impact on regional and global stability. Ukrainian leaders were particularly concerned about Russian aggression and implementation of the Minsk agreements, and reiterated their request for additional U.S. and international support.

We came in solidarity with the Ukrainian people and left further inspired by their courage, expressing our condolences for the nearly 7,000 Ukrainians who lost their lives fighting Russian aggression and paying respects to those killed on the Maidan.
 
Nancy Pelosi 
@NancyPelosi

---

On the Maidan honoring the Heavenly Hundred, who were killed standing up for rights & freedom of Ukraine's people. 
12:27 PM - 5 Aug 2015

To follow Congresswoman Pelosi on twitter, please click here

.

Celebrating Our Local Farmers
This week, we celebrate National Farmers Market Week, honoring the important role these markets play in the local economy. By buying local produce, we expand opportunities for our farmers markets and small businesses, and support the health and livelihood of our families and our local economy. 

What better way to celebrate this week than visiting one of San Francisco's markets to pick up some fresh fare from local farmers? With the USDA National Farmers Market Directory, you can locate farmers markets near you. Through efforts like the Food and Nutrition Service, many farmers markets now have the ability to acceptCalFresh, commonly referred to as food stamps.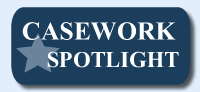 My office was recently contacted by my constituent, an 89-year old Veteran, when the Department of Veterans Affairs (VA) suddenly discontinued his pension payments after it informed him that a distribution from his IRA put him over the income limit to continue to receive benefits. However, after reviewing his investments and tax records, my constituent discovered that no such income distribution ever occurred, and despite his best efforts, he was unable to obtain timely review of the problem by the VA. Meanwhile, my constituent had to utilize his remaining life savings to pay for his and his wife's expenses for the assisted living facility where they both live. After reaching out to my office, my staff immediately contacted the VA, relaying the urgency of the matter and requesting immediate review. Shortly thereafter, the VA discovered its error and reinstated my constituent's pension with over $18,000 of back pay. 

Caseworkers in my San Francisco office work to address any problems or concerns you may have with a federal government agency. To submit a Casework Authorization Form, please visit my website.

 
Please feel free to forward this information to your family and friends. To learn more about these efforts, to express your views, or to sign up for email updates, please visit my website. I am also on Twitter at http://twitter.com/NancyPelosi.
 


Sincerely,

Member of Congress