#EqualityForward
Equality for All 
This week, I joined a group of bipartisan, bicameral Members of Congress tointroduce the Equality Act, an historic, comprehensive LGBT non-discrimination bill that ensures all Americans have the same basic protections under the law. We have come so far since we began the fight to ensure equal rights for LGBT Americans. We expanded federal protections by passing historic hate crimes legislation. We tossed "Don't Ask, Don't Tell" into the dustbin of history. We discarded the defenseless, discriminatory Defense of Marriage Act. After decades of organizing and advocating, of hoping and fighting – the Supreme Court has taken up the mantle of justice and made clear that marriage equality is a constitutional right. 

Yet, for all these monumental victories, many LGBT Americans are still being denied basic rights. Hard-working LGBT Americans are still being denied access to jobs, housing, health care, credit and education. We have more work to do to dismantle, brick by brick, the systemic discrimination that undermines our democracy and pass the bipartisan Equality Act. The Equality Act also ensures legal protections for women, who will now have the legal recourse to fight back for being overcharged for services or denied access to federal funding. This bill is about justice. It is about freedom. It is about ensuring that every American – no matter who they love, no matter who they are – can enjoy the full blessings of American democracy.
 
Nancy Pelosi 
@NancyPelosi

---

To follow Congresswoman Pelosi on twitter, please click here

.

You Are What You Eat
This week, I was proud to stand up for California consumer's rights to know how their food is produced, voting against a deceiving bill that would make it nearly impossible for the Food & Drug Administration to craft a national labeling system for genetically modified foods. Instead, this bill could jeopardize GMO food labelling laws passed at the state and local level, including in our state. It's simple – nine out of ten consumers want the right to know if their food has been produced with GMO ingredients, and we deserve to know what is in our food and how it is grown. 

An Economy for All Americans 
Five years ago, the Democratic Congress enacted the Dodd-Frank Wall Street Reform and Consumer Protection Act, the most sweeping Wall Street consumer financial protections in history. We took bold action to protect hard-working Americans from the recklessness and irresponsibility of some on Wall Street, who ignited the worst recession since the Great Depression. Despite the clear success of this landmark law, Republicans have done everything they can to dismantle its protections and to put hard-working American taxpayers back on the hook for the recklessness of a few on Wall Street. The American people are tired of trickle down, special interest policies. As we mark this anniversary, let us rededicate ourselves to building an economy that works for all Americans.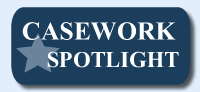 My office was recently contacted by a constituent who was having difficulty re-establishing her monthly automatic deduction for Medicare premiums after she had been reported deceased by Medicare. My office contacted the Centers for Medicare and Medicaid Services (CMS) in San Francisco and successfully had my constituent's records corrected and her automatic deduction restarted.

Caseworkers in my San Francisco office work to address any problems or concerns you may have with a federal government agency. To submit a Casework Authorization Form, please visit my website.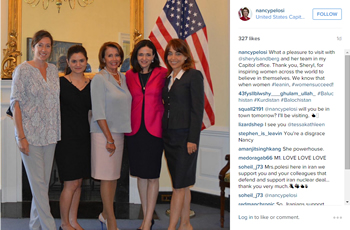 Upcoming BART Station Closures 

Please be aware that BART has two upcoming closures of transbay train service. BART will close the West Oakland Station and will not run trains between West Oakland and Embarcadero stations on the following dates and times:
 
August 1-2, 2015 from end of service Friday and all day Saturday and Sunday
 
September 5-7, 2015 from end of service Friday and all day Saturday, and Sunday.

For more information, click here.
 

 
Please feel free to forward this information to your family and friends. To learn more about these efforts, to express your views, or to sign up for email updates, please visit my website. I am also on Twitter at http://twitter.com/NancyPelosi.
 


Sincerely,

Member of Congress