Equal Protections for LGBTQ Americans
H.R. 5 Equality Act
This week, House Democrats were proud to bring our nation closer to its founding promise of full equality for all by passing H.R. 5, the Equality Act, to end discrimination against LGBTQ Americans.  
The Equality Act extends the full anti-discrimination protections under federal civil rights laws to LGBTQ Americans. Sexual orientation and gender identity deserve full civil rights protections – not just in the workplace, but in every place: in education, housing, credit, jury service and public accommodation. No one should ever be forced to lose their jobs, their home or live in fear because of who they are or whom they love.

We are proud to pass this bill as we approach fifty years since LGBTQ Americans took to the streets outside of New York City's Stonewall Inn to fight back against harassment and hate, and call on our Republican colleagues to join us in a strong, bipartisan vote for equality.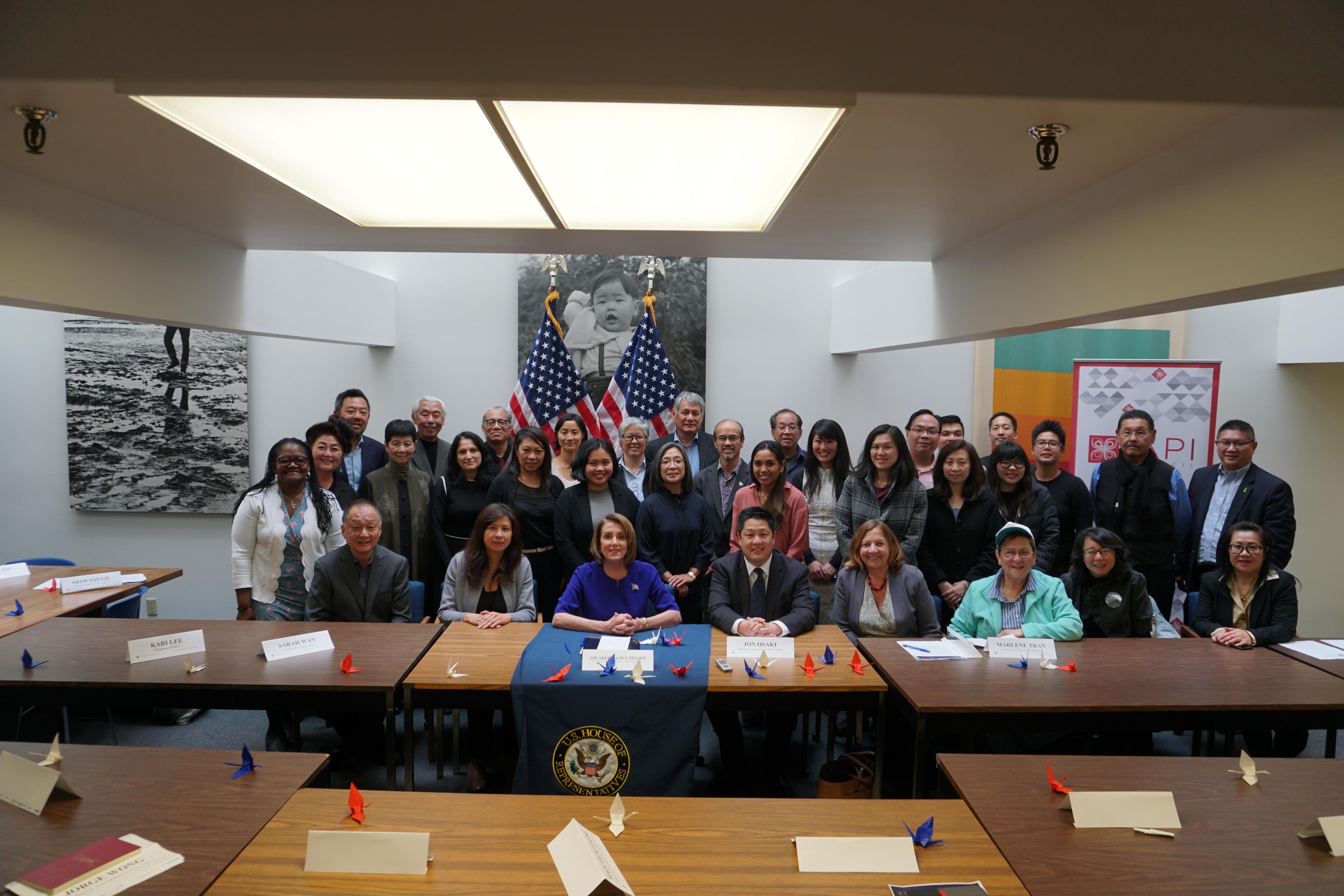 Congresswoman Pelosi held a roundtable for Asian-Pacific American Heritage Month with Asian Americans and Pacific Islander (AAPI) community leaders from across San Francisco to discuss issues facing the AAPI community in San Francisco ranging from immigration, the census, housing and healthcare.
Health Care For The People
This week, the House voted to pass H.R 987, the Strengthening Health Care and Lowering Prescription Drug Costs Act, a major piece of legislation that addresses two top concerns of the American people – lowering prescription drug prices and defending vital protections for people with pre-existing conditions. A critical component of the For The People agenda, the Strengthening Health Care and Lowering Prescription Drug Costs Act is a package of seven bills to:
Lower the skyrocketing price of prescription drugs – with additional actions to make it easier to bring generics to market;
Crack down on junk plans – which discriminate against people with pre-existing conditions and do not cover essential benefits; and
Reverse the Administration's cynical, dangerous health care sabotage – including by helping states to set up their own marketplaces so they can expand coverage and lower costs, reinforcing the Navigator program that helps families enroll in affordable coverage, and restoring funding for outreach and enrollment education efforts.
In stark contrast, House Republicans continue to demonstrate their complicity in the Administration's cruel campaign to take away families' access to quality, affordable health care.  House Democrats have now voted three times against the vicious Republican lawsuit to strike down protections for people with pre-existing conditions and eliminate every last protection and benefit provided by the Affordable Care Act – and every time, House Republicans have voted to support the Administration's efforts to take away health care.
My office worked with a constituent in expediting his disability benefits, including back pay owed to him for numerous years totaling $160,000. Living with a financial hardship, it was critical our constituent received his benefits and back pay in a timely manner.

Caseworkers in my San Francisco office work to address any problems or concerns you may have with a federal government agency. To submit a Casework Authorization Form, please visit my website.
Please feel free to forward this information to your family and friends. To learn more about these efforts, to express your views, or to sign up for email updates, please visit my website. I am also on Twitter at http://twitter.com/NancyPelosi.
 


Sincerely,

Member of Congress