Equal Pay for Equal Work
Paycheck Fairness
This week, the House voted to pass H.R. 7, the landmark Paycheck Fairness Act, to take a dramatic step forward to ensure that America's women receive equal pay for equal work. Paycheck fairness is about justice for women. Today's wage gap robs women who work full-time, year-round of over $400,000 over the course of their working lives – and even more for women of color.  
We are proud to pass this bill before Equal Pay Day, which symbolizes when, three months into the year, women's wages finally catch up to what men were paid in the previous year.  We also pass this legislation during Women's History Month, as we serve with a woman Speaker of the House and with more than 100 women in Congress, in the same Congress that will mark 100 years since women won the right to vote!

Passing the Paycheck Fairness Act is a critical step in unleashing the full power of women in our economy and upholding the value of fairness in our democracy.  Democrats will continue to advance progress For The People to increase paychecks, boost prosperity and build a brighter and more equal future for all Americans.
Protecting Trans Servicemembers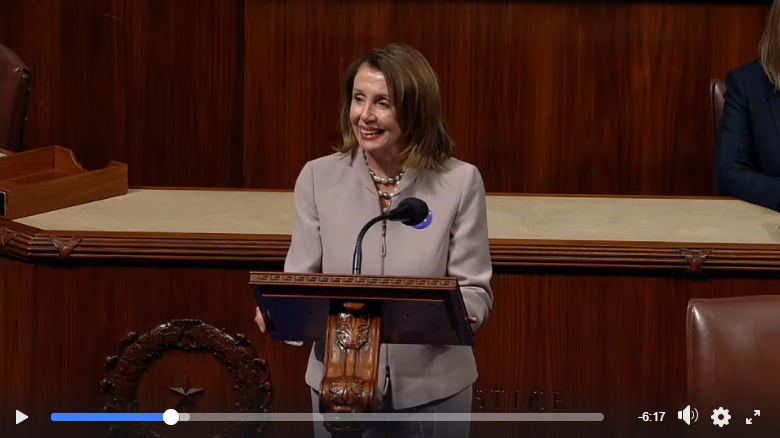 Congresswoman Pelosi gave a Floor Speech in support of the Resolution to Reject the Discriminatory Ban on Transgender Individuals Serving in the Military.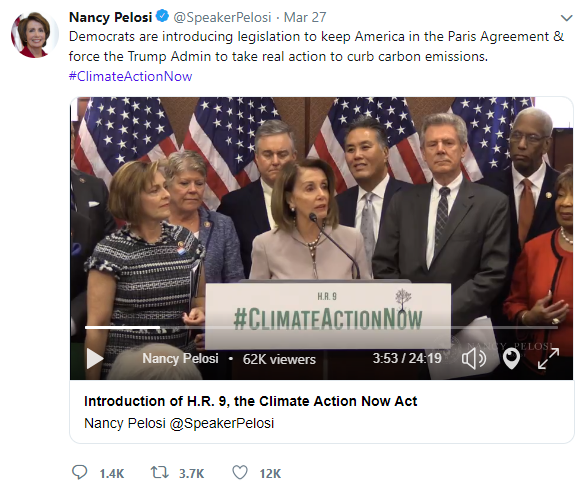 Upon learning a postal box was being eliminated, my office was contacted by a constituent requesting the box remain. After discussing with the United States Postal Service (USPS) and learning of the significance of the accessibility of this box for senior citizens in the neighborhood, USPS agreed to retain the box.
Caseworkers in my San Francisco office work to address any problems or concerns you may have with a federal government agency. To submit a Casework Authorization Form, please visit my website.
Please feel free to forward this information to your family and friends. To learn more about these efforts, to express your views, or to sign up for email updates, please visit my website. I am also on Twitter at http://twitter.com/NancyPelosi.
 


Sincerely,

Member of Congress