#EndGunViolence
Enough Is Enough
This week, another American community is reeling from the horror of gun violence, perpetrated against innocent school children. Our hearts ache for the people of Parkland, Florida and the entire Marjory Stoneman Douglas High School community. Our deepest gratitude goes out to the teachers, school leaders and heroic first responders who provided aid and comfort to those in need. As the families and friends of the victims mourn and others wait for word from their loved ones, Americans everywhere share in their shock and grief.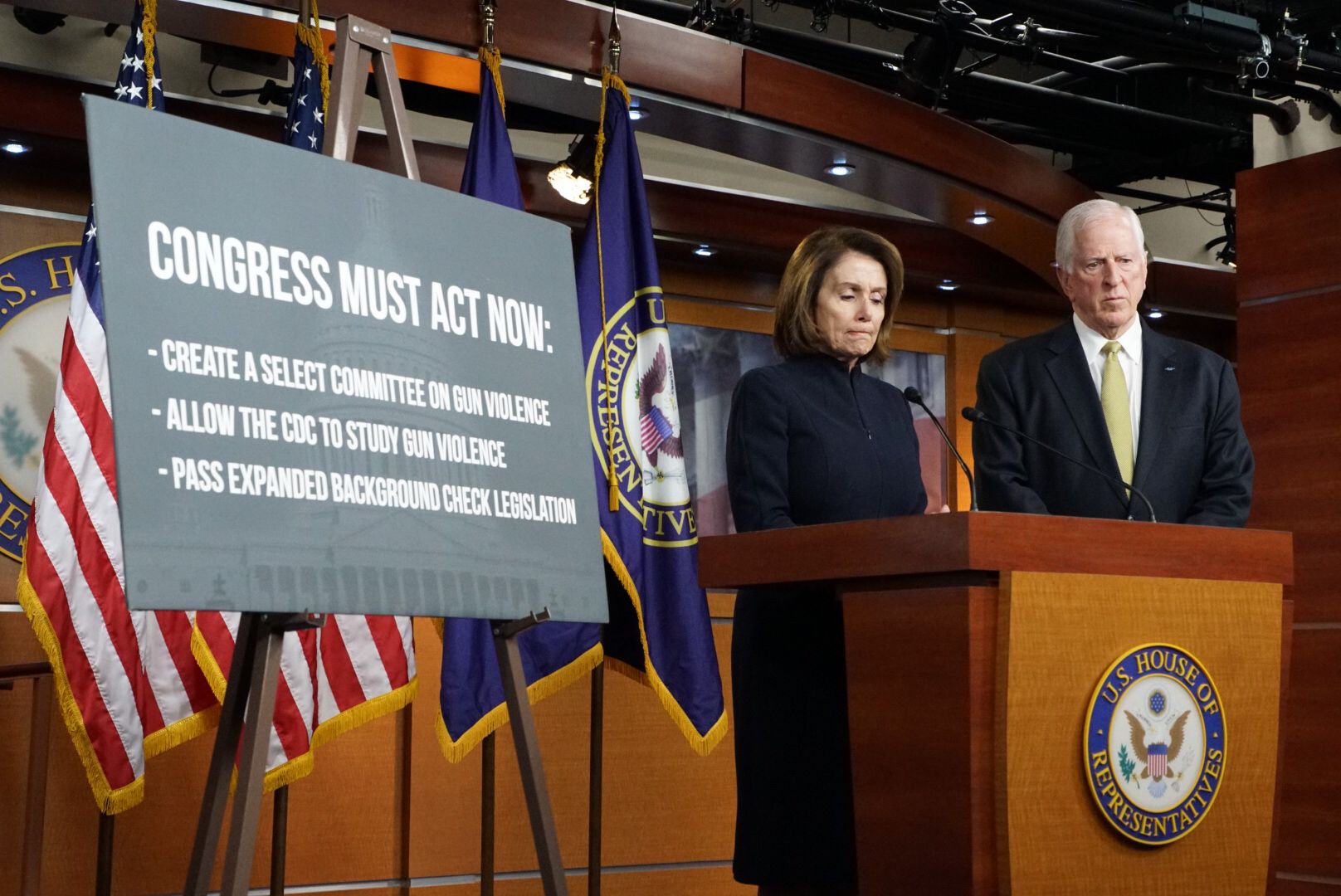 Congresswoman Nancy Pelosi delivers her weekly press conference where she discusses the need to prevent gun violence with Congressman Mike Thompson.
Too many families have lost someone to the senseless epidemic of gun violence. Congress has a moral responsibility to take common sense action to prevent the daily tragedy of gun violence in communities across America. Enough is enough.
#TrumpBudget
The budget is a statement of our values, but the President's brutal collection of broken promises and staggering cuts shows he does not value the future of seniors, children and working families.  After robbing from our children's futures to enrich corporations with the GOP tax scam, the White House budget is purpose-built to compound the cruelty. The President's tired insistence on ripping away the promise of quality, affordable health care and his cruel focus on slashing vital investments in families' economic security will dangerously hollow out our nation's strength.
Democrats are offering A Better Deal to Rebuild America: our bold, truly transformative $1 trillion plan to rebuild America's broken infrastructure. Five times bigger than the Trump plan, Democrats' agenda will create more than 16 million good-paying American jobs, unlock the economic potential of every community and bring money into the Treasury. While the White House and Republicans in Congress shamefully try to weaken the pillars of our national strength, Democrats will continue to fight for better futures for American families.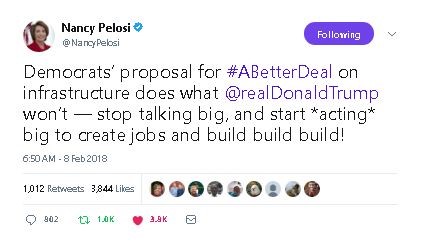 My office assisted a constituent who had been receiving mail from incorrect addresses and was missing important pieces of mail from the United States Postal Service (USPS). He had contacted our office because he had been unable to reach USPS regarding this issue. Therefore, my office contacted the USPS on his behalf and conveyed the details of his situation. As a result, a local post office official checked with regular and replacement carriers to ensure accurate mail delivery. He will now be able to receive his mail.

Caseworkers in my San Francisco office work to address any problems or concerns you may have with a federal government agency. To submit a Casework Authorization Form, please visit my website.
Please feel free to forward this information to your family and friends. To learn more about these efforts, to express your views, or to sign up for email updates, please visit my website. I am also on Twitter at http://twitter.com/NancyPelosi.
 


Sincerely,

Member of Congress