Disarm Hate
Family Sit-In to Disarm Hate
In the wake of House Democrats' historic sit-in on the House Floor last week led by Congressman John Lewis, Americans from all walks of life came together to raise their own call for Congress to disarm hate. In communities across the country, families, advocates and leaders are sharing their stories and making their voices heard on the need for commonsense gun violence prevention legislation.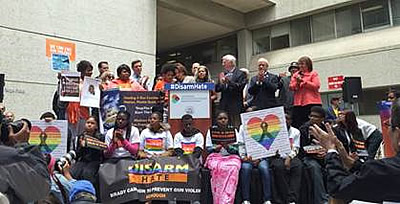 Congresswoman Pelosi joins Bay Area Members of Congress, Law Enforcement and Community Leaders, and Survivors of Gun Violence for the National Day of Action for Commonsense Gun Violence Prevention

In San Francisco, I joined my Bay Area Congressional colleagues at the Zuckerberg San Francisco General Hospital and Trauma Center with law enforcement, community leaders, and survivors of gun violence to sit in and speak out for a vote to save lives. Our message is loud and clear: Republicans in Congress must end their shameful inaction on gun violence prevention and give us a vote.
 
Nancy Pelosi
@NancyPelosi

---

More than 70 House Democrats participated in dozens of events for the National Day of Action on Gun Violence Prevention. A stream of the sit-in at the Zuckerberg San Francisco General Hospital and Trauma Center can be viewed above via Periscope..

House Democrats' historic sit-in on the Floor has resonated across the nation, and given fresh energy to Americans who will no longer tolerate the daily tragedy of gun violence in America and are calling for congressional action. Every day, we see the heartbreak of families who have lost loved ones to gun violence. We owe these families more than moments of silence. We owe them more than our thoughts and our prayers. We owe them a vote on real, commonsense action to disarm hate.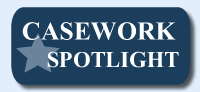 My office was recently contacted by a constituent who is an immigrant and survivor of domestic violence. While my constituent's application to become a permanent resident is being considered, she has been authorized to work in the United States. However, when she recently reapplied for employment authorization with U.S. Citizenship and Immigration Services (USCIS), the long wait times for a new card caused her to lose employment authorization, and thus her job. As a survivor of domestic violence living as an immigrant in a new country, the loss of employment was devastating for her since she had no other source of income and no other friends or family to rely upon. And although she had lined up new employment, she could not begin working until her employment authorization was reauthorized. Upon learning of the situation, my staff immediately contacted USCIS, conveying the details of my constituent's situation along with documentation showing her financial hardship. Shortly thereafter, her employment authorization was reauthorized, and she was able to begin her new job.
Please feel free to forward this information to your family and friends. To learn more about these efforts, to express your views, or to sign up for email updates, please visit my website. I am also on Twitter at http://twitter.com/NancyPelosi.
 


Sincerely,

Member of Congress