Chaos
Running out of Time 
Once again, the total dysfunction of the Republican Congress has led the American people down a dangerous calendar of chaos. With only 6 legislative days to act to fully protect the full faith and credit of the United States by November 3, they squandered this week with empty ideological grandstanding. 

Yesterday, Secretary Hillary Clinton testified before the Select Committee on Benghazi – which Republicans have boasted is nothing but a way to use millions of taxpayer dollars to smear Secretary Clinton. And today, the House voted for the 61st time to repeal or undermine the Affordable Care Act with a bill that would defund Planned Parenthood and dismantle newfound health security for millions of Americans. 

The full faith and credit of the United States is non-negotiable. A default would shatter Americans' retirement savings and send interest rates for mortgages, student loans, credit cards and car payments soaring. As we saw in 2011, even the threat of a default has serious consequences – the first downgrade of the credit rating of the U.S. in our history, a plummeting in consumer confidence, and a drastic slowdown in job creation and economic growth. Republicans should bring forward a clean bill to honor the full faith and credit of the United States immediately.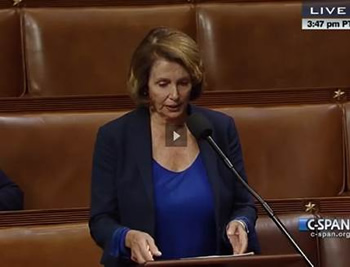 Democratic Leader Nancy Pelosi on the House floor, honoring the late former California Congressman Don Edwards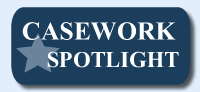 My office was recently contacted by a constituent who is originally from Yemen, and who had sponsored his wife to join him here in the United States. Because of the ongoing conflict in Yemen and the closure of the U.S. Embassy, the case was delayed because my constituent's wife had to flee to Algeria. After attending a consular interview at the U.S. Embassy in Algeria, my constituent's wife was told that she had been approved for her immigrant visa, and that her passport would be returned with the visa within two weeks. However, after waiting a month and a half, she still had not received her visa, and she was struggling to pay for living expenses. Therefore, my staff contacted the U.S. Embassy and relayed my constituent's concerns. Shortly thereafter, her passport was returned to her with the new visa, and she will soon be reunited with her husband here in the United States. 

Caseworkers in my San Francisco office work to address any problems or concerns you may have with a federal government agency. To submit a Casework Authorization Form, please visit my website.
Please feel free to forward this information to your family and friends. To learn more about these efforts, to express your views, or to sign up for email updates, please visit my website. I am also on Twitter at http://twitter.com/NancyPelosi.
 


Sincerely,

Member of Congress