Buffet For The Rich, Crumbs For The Poor
The American People Deserve Better
This week, House Republicans unveiled a tax plan with ruinous consequences for workers and middle class families. Hard working people lose while the wealthiest and corporate America will be handed a multi-trillion dollar giveaway in tax breaks.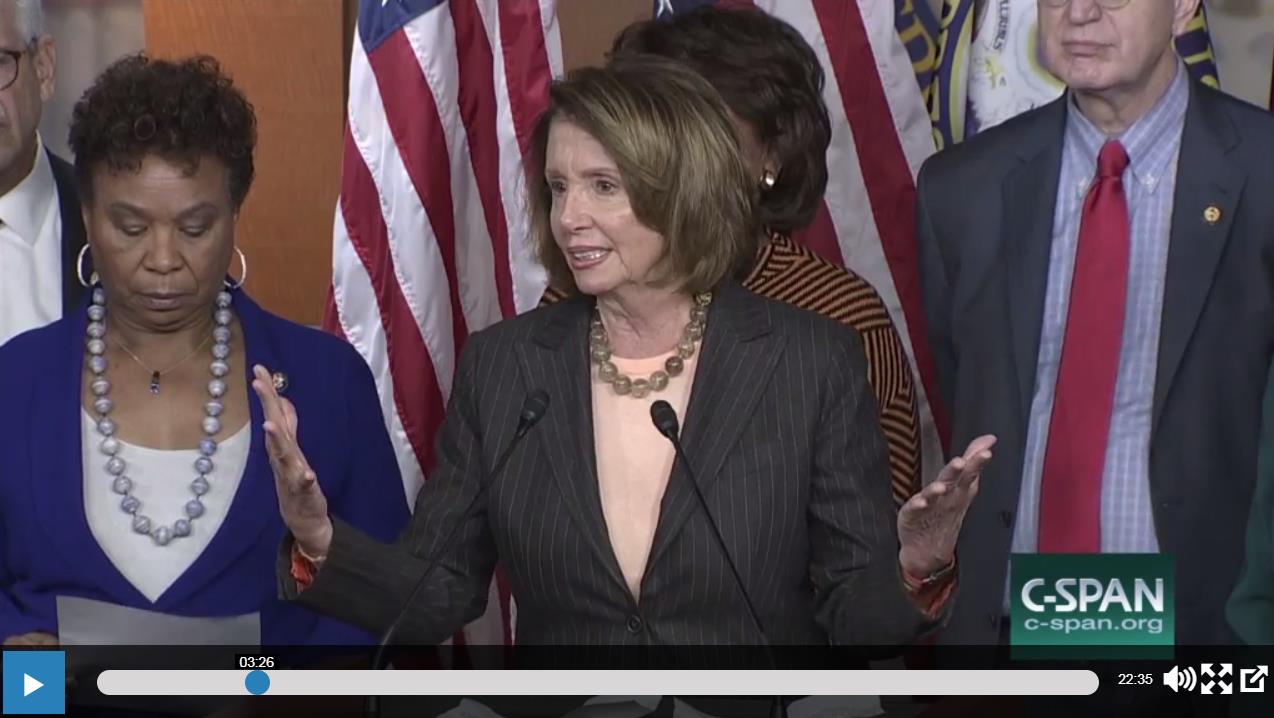 Congresswoman Nancy Pelosi held a press conference to discuss the Ryan-McConnell tax bill that gives a tax break to the wealthy at the expense of the middle class. 
This tax bill would raise taxes on the Middle Class, add trillions to the debt to give tax cuts to America's wealthiest & corporations, includes tax incentives for corporations to ship American jobs overseas and set up ransacking Medicare and Medicaid of $1.5 trillion.
Republicans are trying to play the middle class for suckers but Americans aren't falling for it. According to a new ABC News/Washington Post poll, only 13% of Americans believe the Ryan-McConnell tax bill will actually help the middle class.  It's already clear that this tax bill is very bad news for middle class America.
California will be particularly hard-hit by this half-baked tax plan, which would dismantle the state and local tax deduction that millions of families across our state have come to rely on. But supporters of this bill have blindly followed their partisan allegiance and worked to raise taxes on constituents by removing this vital deduction. 
The priorities of the Ryan-McConnell bill have been clear from the start: perpetuating a catastrophic transfer of wealth from the middle class to corporations and the wealthy. Democrats will continue to fight for middle class families and against this bill.   
#SonomaCountyStrong
Last week Congresswoman Pelosi, accompanied by Congressman Mike Thompson, toured some of the areas recently affected by the California wildfires. She met with families who had lost their homes and with first responders and local officials to show her commitment to rebuilding together.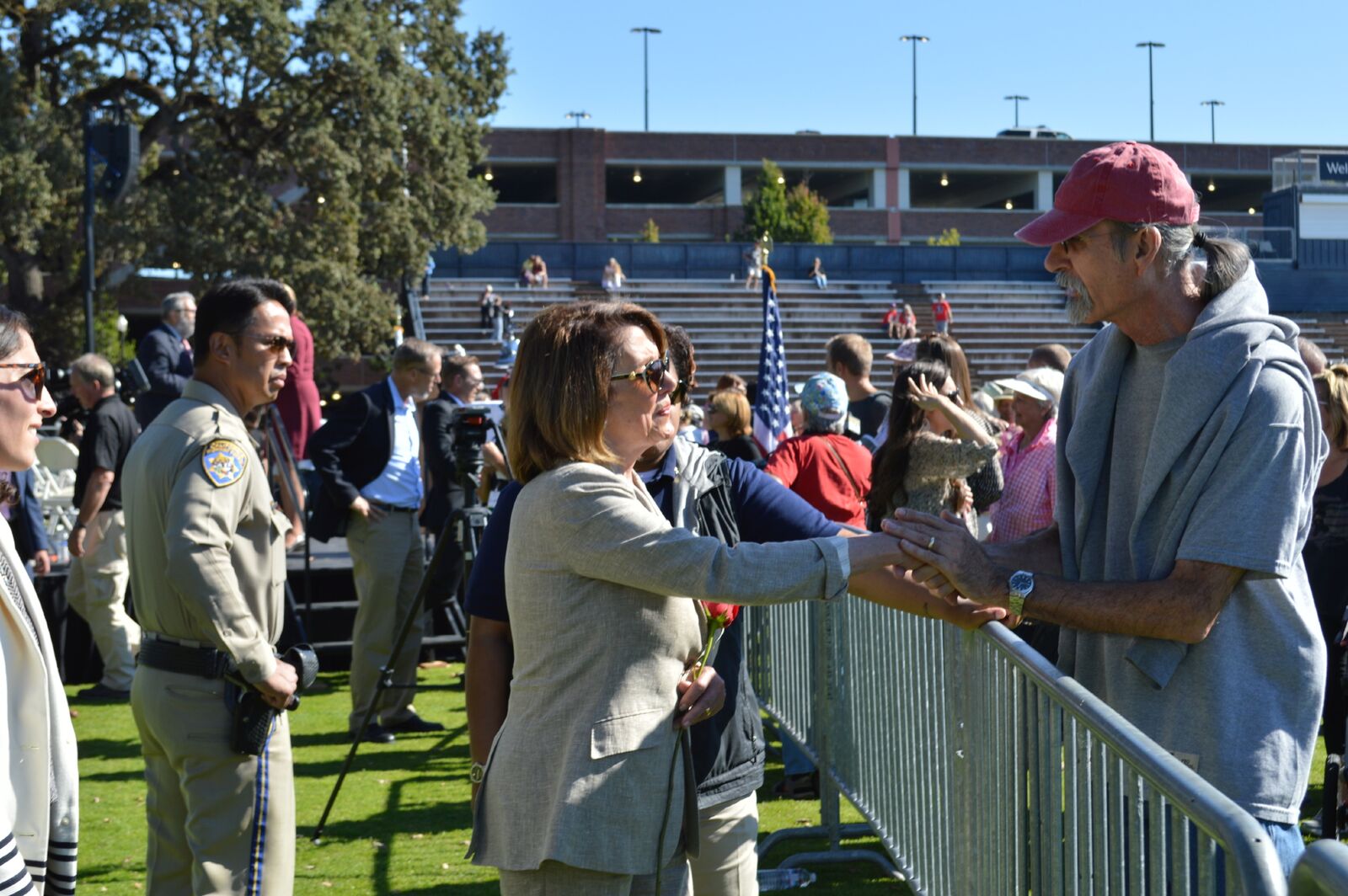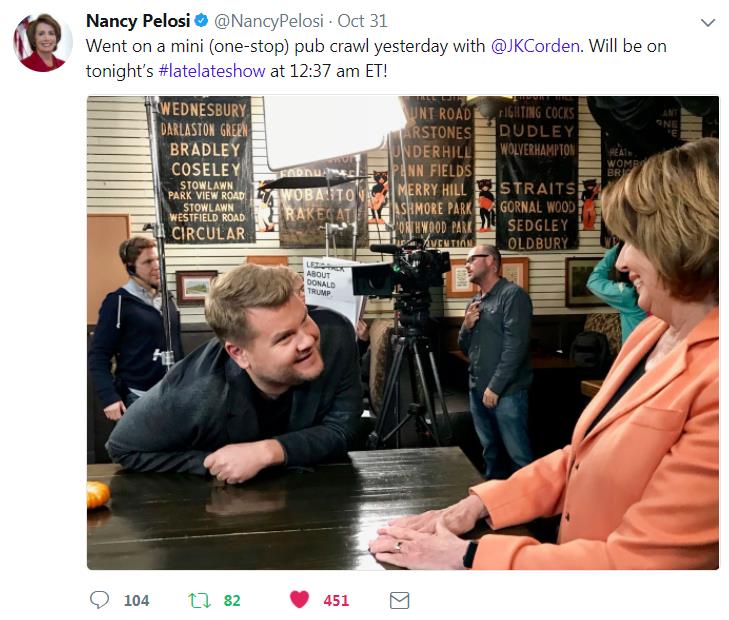 My office recently assisted a constituent with obtaining her employment authorization card from U.S. Citizenship and Immigration Services (USCIS). It normally takes three months to process employment authorization. However, after waiting for more than three months, my constituent still had not received her employment authorization. Furthermore, she was concerned that she would not receive her employment authorization in time to begin her new job. Therefore, my staff contacted USCIS on behalf of my constituent to convey the details of my constituent's situation. Shortly thereafter, USCIS issued my constituent's employment authorization card. She will now be able to begin her new job.    

Caseworkers in my San Francisco office work to address any problems or concerns you may have with a federal government agency. To submit a Casework Authorization Form, please visit my website.
Please feel free to forward this information to your family and friends. To learn more about these efforts, to express your views, or to sign up for email updates, please visit my website. I am also on Twitter at http://twitter.com/NancyPelosi.
 


Sincerely,

Member of Congress