Big Brother is Buying You
For Sale: Your Private Browsing History
This week, Republicans passed S.J. Res. 34, which allows companies to sell Americans' most personal and sensitive information – including private browser history – without knowledge or consent.  The opposition wants to keep President Trump's tax returns private.  But they'll sell your most personal and sensitive information, including your browsing history, your children's location, everything – to anyone with the money to buy it.
Americans' private browser history should not be up for sale.  Your broadband provider knows deeply personal information about you and your family – where you are, what you want to know, every website you visit, and more.  They can even track you when you're surfing in a private browsing mode. 
The American people deserve to be able to insist that intimate details and information about their browser history be kept private and secure.  House Democrats will continue to stand strong against this administration's malicious attacks on your right to privacy.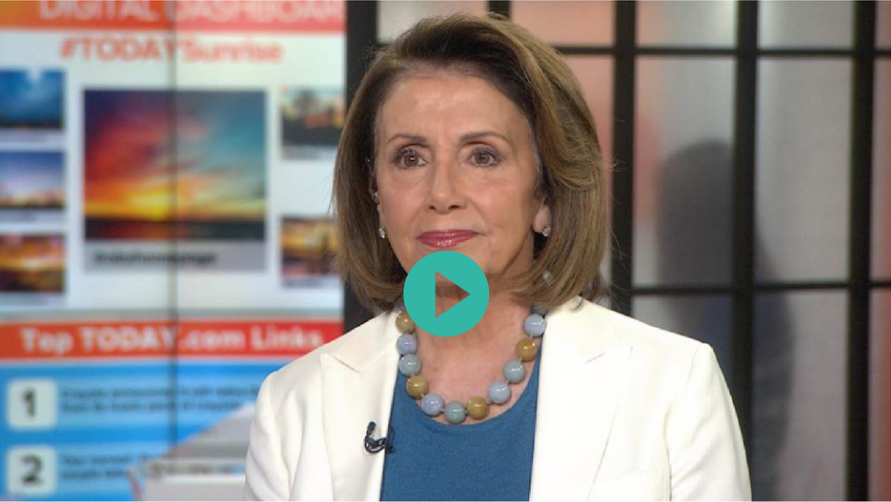 Congresswoman Nancy Pelosi joins TODAY to discuss the latest developments regarding Russian interference in the 2016 election. 
Trump Administration Removes LGBT Population from 2020 Census
This week the Trump Administration has decided that LGBT Americans shouldn't count.  Byexcluding LGBT-specific data collection in the 2020 Census, the Trump Administration shows it does not even want to have the information needed to act in the best interest of countless American families. 
With this latest effort to render LGBT Americans invisible, the Trump Administration once again exposes its disregard for the specific challenges and injustices confronting the LGBT community.  While the President and Congressional Republicans pick and choose which Americans count, House Democrats will continue to stand guard to protect the civil rights of all American families.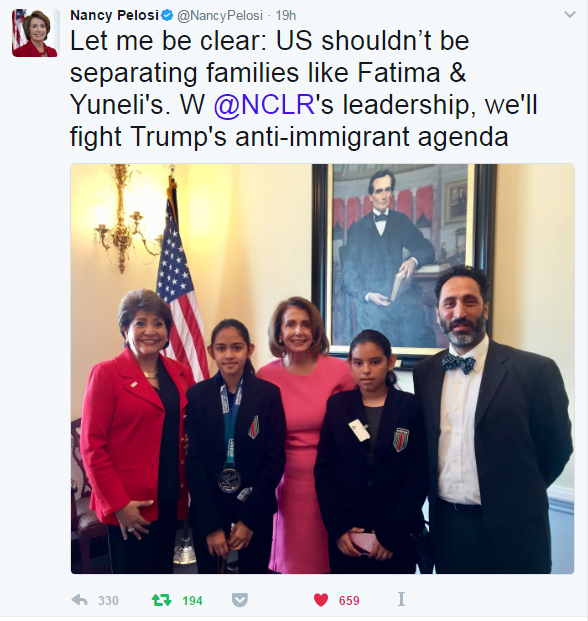 My constituent recently contacted me, because of issues his wife had been having receiving her permanent resident card. My constituent's wife immigrated last July and was supposed to have received her permanent resident card in the mail at some point following her entry into the United States. However, after waiting several months, they had heard nothing. When my constituent contacted U.S. Citizenship and Immigration Services in the fall, they were told that the card had supposedly been delivered back in September according to US Postal Service records. Unfortunately, it appeared the mail had either been misdelivered or stolen. As a result, my constituent's wife had to file an application to replace her card, which can take seven months to process. During this time, my constituent was having life-threatening medical issues, and his wife had become pregnant. With the uncertainty that this caused, my constituent wanted to ensure that his wife had her proof of permanent residency if anything should happen. Upon learning of the situation, my staff conveyed the details to USCIS along with supporting documentation provided by my constituent and their request for expedited action on the case. Shortly thereafter, USCIS approved the replacement permanent resident card, which has put my constituents' minds at ease.


Caseworkers in my San Francisco office work to address any problems or concerns you may have with a federal government agency. To submit a Casework Authorization Form, please visit my website.
Please feel free to forward this information to your family and friends. To learn more about these efforts, to express your views, or to sign up for email updates, please visit my website. I am also on Twitter at http://twitter.com/NancyPelosi.
 


Sincerely,

Member of Congress