America's Families Under Attack
GOP Launches Latest Assault on Medicare, Medicaid and Social Security
The decision to bring forward a radical balanced budget constitutional amendmentwas an open assault on Medicare, Medicaid and Social Security.  After exploding the debt by nearly by nearly $2 trillion with their tax scam's giveaways to big corporations and the wealthiest 1 percent, Republicans had the gall to demand America's seniors give up the pillars of their retirement security to pay for their fiscal recklessness.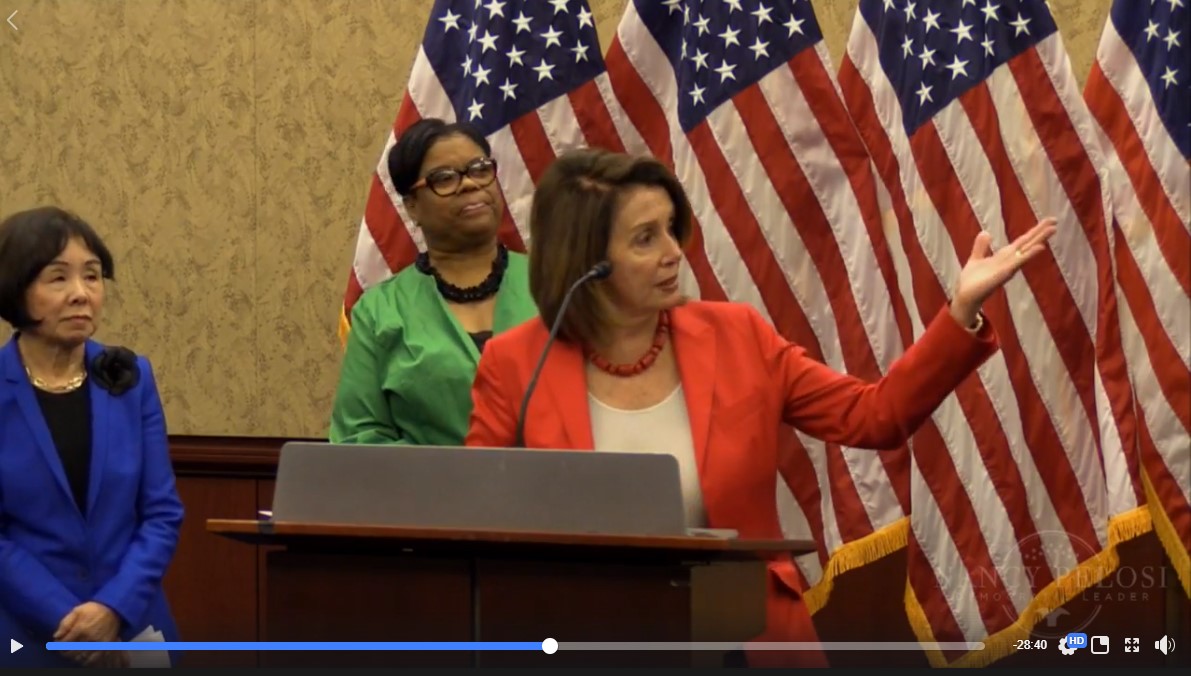 Congresswoman Pelosi held a press conference this week to discuss the Balanced Budget Amendment, which attacked Social Security, Medicare, and Medicaid.
Gutting investments in the health and financial security of the American people would only widen deficits and weaken the economy over the long-term.  The American people cannot afford this type of fiscal hypocrisy and the relentless efforts to enrich the special interests on the backs of working families. Democrats will continue to fight to responsibly reduce the deficit, protect seniors, and create millions of good-paying jobs through A Better Deal: Better Jobs, Better Wages, Better Future.
Equal Pay Day
Much work remains to be done to realize our nation's fundamental principle of fairness, and secure equal pay for equal work. American women who work full-time still earn on average only 80 cents for every dollar earned by men.  For minority women, the wage gap is even more staggering, with African American women earning only 63 cents and Latinas earning only 54 cents for every dollar earned by white men.
Securing pay equity means securing economic justice and opportunity for all.  The wage gap robs women of a total of $403,440 over the course of their careers, making it much more difficult for millions of hard-working women and their families to pay their monthly bills for groceries, rent, child care, and health care.  Yet, instead of working with us to close the wage gap and help lift up working families, Members of Congress on the other side of the aisle have ignored this vital issue and cynically worked to undermine the strength of the middle class.
Congress must finally pass the Paycheck Fairness Act to strengthen and close loopholes in the 1963 Equal Pay Act and give women the tools they need to ensure they are paid fairly and equally to their male counterparts.  Democrats remain committed to this critical fight and will continue to press for real change that ensures women earn the wages they deserve.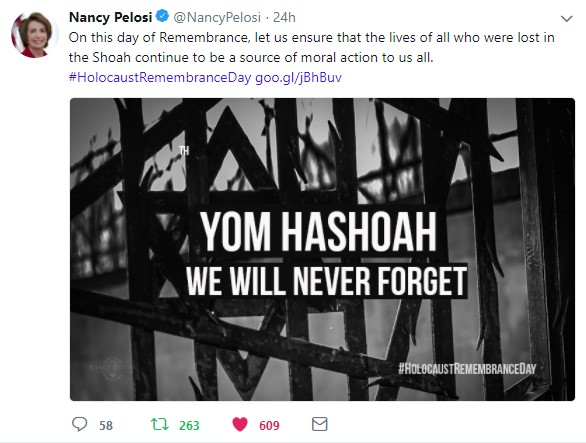 My office recently assisted a constituent who had applied for Social Security Disability Insurance (SSDI) through the Social Security Administration (SSA). She had contacted our office because she was approved for SSDI monthly benefits through an Administrative Law Judge (ALJ) hearing, but had not yet received backpay. Therefore, my office contacted SSA on her behalf and conveyed the details of her situation. As a result, SSA processed this claim and provided her backpay to reflect benefits past due. We were notified by our Office of Disability Operations that they released the past due benefits of $95,460.00 on April 4, 2018, to her direct deposit account.

Caseworkers in my San Francisco office work to address any problems or concerns you may have with a federal government agency. To submit a Casework Authorization Form, please visit my website.
Please feel free to forward this information to your family and friends. To learn more about these efforts, to express your views, or to sign up for email updates, please visit my website. I am also on Twitter at http://twitter.com/NancyPelosi.
 


Sincerely,

Member of Congress