Americans' Health Care is Under Attack
2 Million More Uninsured
On Tuesday, the Census Bureau released a report showing the staggering impacts of the Trump Administration's health care sabotage: nearly 2 million more people are uninsured because of the Republicans' cruel actions. This is the first increase since the Affordable Care Act took full effect in 2014.
President Trump's cruel health care sabotage has left two million more people without health insurance, forced to live in constant fear of an accident or injury that could spell financial ruin for their families.  Instead of working to lower health costs for the American people, President Trump is asking the courts to destroy protections for the 130 million Americans with pre-existing conditions and erase every other benefit and protection of the Affordable Care Act.

House Democrats will continue to take action to lower health costs and prescription drug prices, and to strengthen the life-saving protections for people with pre-existing conditions that are under relentless attack from the GOP today.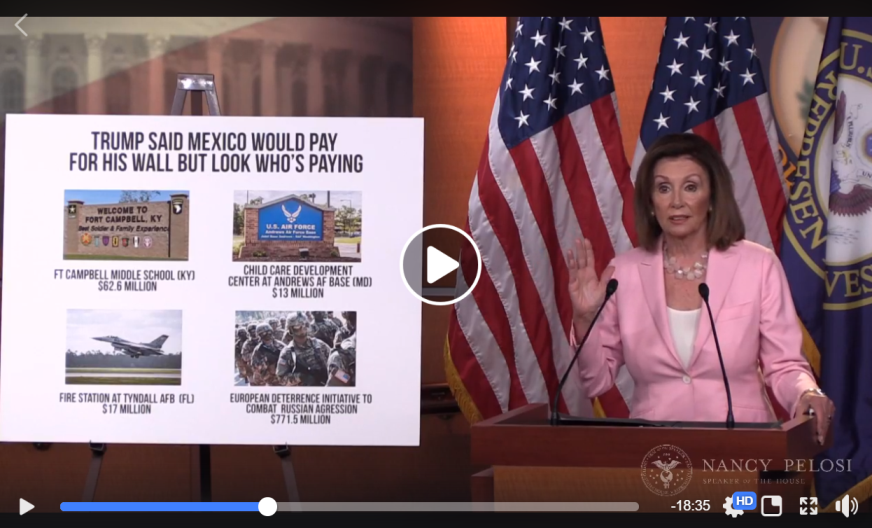 Congresswoman Pelosi speaks at her weekly press conference outlining who is paying for President Trump's border wall.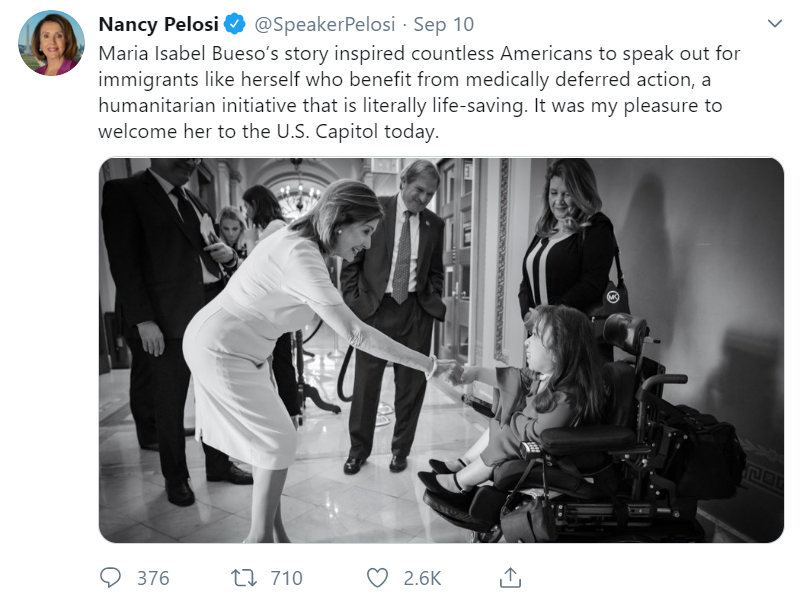 Ditching Offshore Oil
Sadly, from Day One, this Administration has waged a dirty energy special interest campaign to help out big corporate polluters at the expense of critical protections for the health and safety of families.  Democrats are fighting the Administration's toxic special interest agenda and are working relentlessly to protect every child and family's right to breathe clean air, drink clean water and enjoy our sacred public lands and national monuments.

This week, the House took action to protect our environment with bipartisan legislation to ban offshore drilling off the Atlantic and Pacific Coasts, Gulf Coast and Arctic National Wildlife Refugee.  We will continue to block this dangerous practice, which contributes to the climate crisis and devastates our cherished coastlines and the wildlife that relies on them.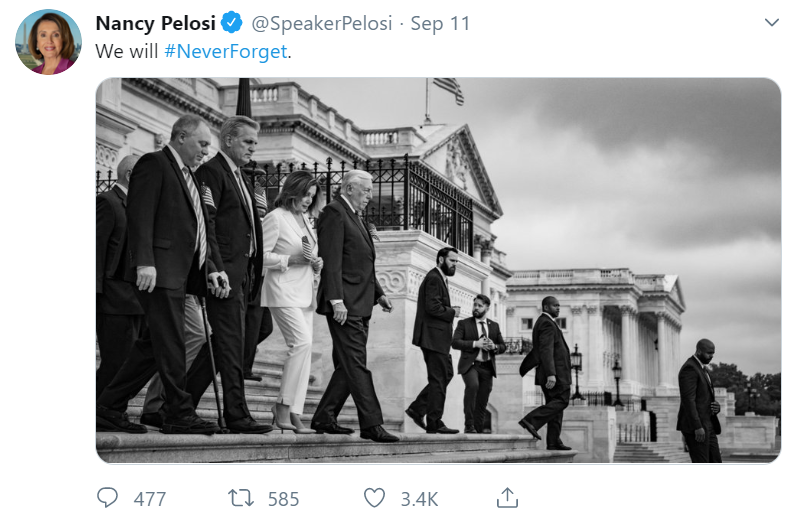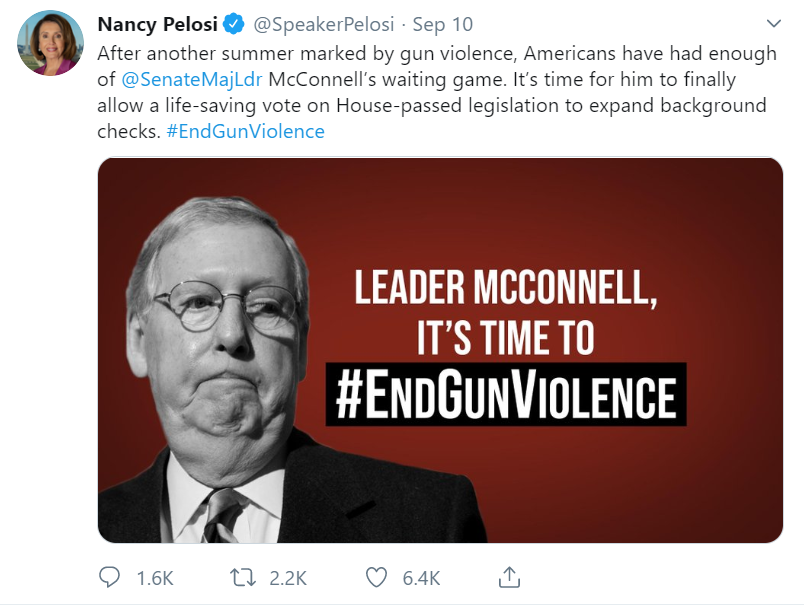 My office assisted a constituent that had erroneous medical premiums being deducted from his monthly disability benefits. In working closely with the State of California and the Social Security Administration (SSA) in resolving this issue, my constituent was reimbursed for 6 months of premiums that had been previously deducted from his benefits.

Caseworkers in my San Francisco office work to address any problems or concerns you may have with a federal government agency. To submit a Casework Authorization Form, please visit my website.
Please feel free to forward this information to your family and friends. To learn more about these efforts, to express your views, or to sign up for email updates, please visit my website. I am also on Twitter at http://twitter.com/NancyPelosi.
 


Sincerely,

Member of Congress