Advancing American Innovation
San Francisco leads the nation in creating new, trailblazing technology – and we want to maintain our competitive edge. That's why I was delighted to join other Bay Area Members of Congress in hosting an Innovation Agenda 2.0 listening session with local technology leaders from across our region. 

Much was accomplished as a result of Democrats' Innovation Agenda 1.0. Now, House Democrats are crafting an Innovation Agenda 2.0 that builds on the initiatives that were launched nine years ago. It is time to assess where we are now and identify the bold new steps and initiatives that are needed to ensure that American innovators are empowered to lead. 

Congresswoman Anna Eshoo, Congresswoman Barbara Lee and I heard from local leaders on how we can work together to ensure America is #1 in innovation.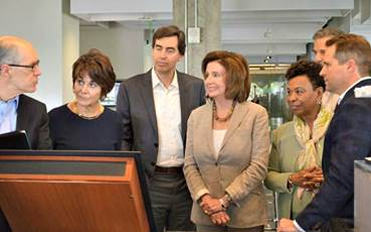 Congresswomen Nancy Pelosi, Anna Eshoo, and Barbara Lee tour the Autodesk Gallery after hosting an Innovation Agenda 2.0 Listening Session.
Nancy Pelosi 
@NancyPelosi

---

To follow Congresswoman Pelosi on twitter, please click here

.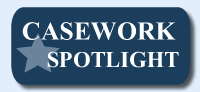 I was recently contacted by a constituent, who was having difficulty obtaining a Social Security Number for his adopted child. The child was born in another state, and under that state's adoption rules, the child received an original and an amended birth certificate upon adoption. The Social Security office was having difficulty verifying the authenticity of the birth certificates through its electronic system. My staff was able to connect the local Social Security office with the office of vital records in the state where my constituent's child was born eventually providing a social security number for the child. 

Caseworkers in my San Francisco office work to address any problems or concerns you may have with a federal government agency. To submit a Casework Authorization Form, please visit my website.
Please feel free to forward this information to your family and friends. To learn more about these efforts, to express your views, or to sign up for email updates, please visit my website. I am also on Twitter at http://twitter.com/NancyPelosi.
 


Sincerely,

Member of Congress