Administration Cancels Military Construction Projects to Pay for Wasteful, Ineffective Wall
Administration Steals Billions From Military 
This week, the Trump Administration stole $3.6 billion in military construction funding for the wasteful, ineffective border wall: a stunningly irresponsible decision that makes America less safe and dishonors the Constitution. The President is negating the Constitution's most fundamental principle, the separation of powers, by assaulting our Congressional 'power of the purse,' and is undermining the oath of office we take to protect and defend the Constitution and the American people.

Canceling military construction projects at home and abroad will undermine our national security and the quality of life and morale of our troops, making America less secure.

The President says that he is building the wall for national security reasons, but America should instead address the root causes of migration in the countries of origin. As our bipartisan Congressional delegation saw firsthand last month in the Northern Triangle countries of Central America, we should be strengthening U.S. initiatives. Yet, the Administration has decided to move critical funding from effective and proven counternarcotics and stability and security initiatives to build an ineffective, wasteful wall. This senseless decision will only worsen the underlying causes of migration.

The House will continue to fight this unacceptable and deeply dangerous decision in the Courts, in the Congress and in the court of public opinion, and honor our oath to protect the Constitution.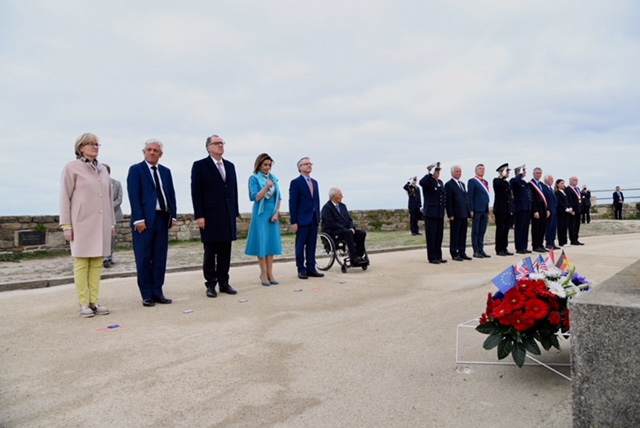 Congresswoman Nancy Pelosi visits the Memorial to the Fallen Soldiers at Pointe Saint-Mathieu during the G7 conference to honor the sacrifice of French sailors in WW1.
G7 Speakers' Conference
This week, I was honored to represent the United States in France for the G7 Speakers' Meeting to discuss one of the greatest challenges of our time: the climate crisis and its devastating impacts on our oceans. The threat to the oceans is a threat to humanity itself. Every aspect of our lives, our health, our ability to feed ourselves, our financial security, our jobs, our national security and our global security is at risk. 

Taking action to protect our oceans and our planet is a public health decision for clean air, clean water and combating the climate crisis, an economic decision for creating the green, good-paying jobs of the future, a national security decision to address resource competition and climate migration and also a moral decision to be good stewards of God's creation and pass a sustainable, healthy planet to the next generation. 

Protecting the planet is also a matter of justice. If we do not increase climate resilience, the most vulnerable among us, indigenous people in developing nations, indigenous people period, people in developing nations, communities of color will be hardest hit and first. That is why I will be pleased next year to host the 2020 G7 Speakers Meeting in San Francisco, which will be dedicated to 'Addressing the Climate Crisis with Economic and Environmental Justice for All.' We must commit to big thinking and bold action to combat the two great challenges: the climate crisis and income disparity, which are fundamentally linked.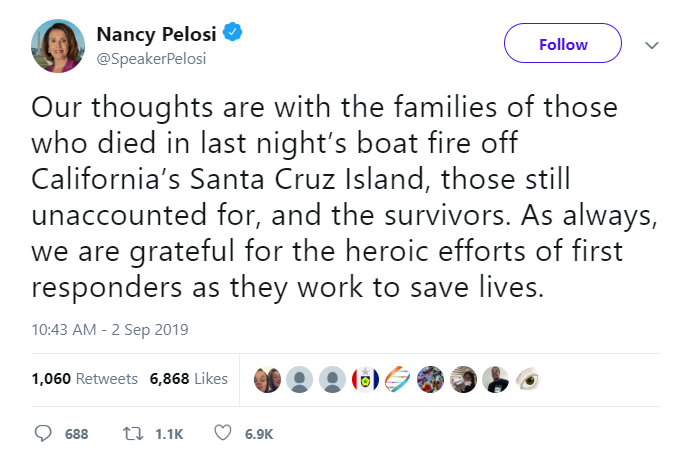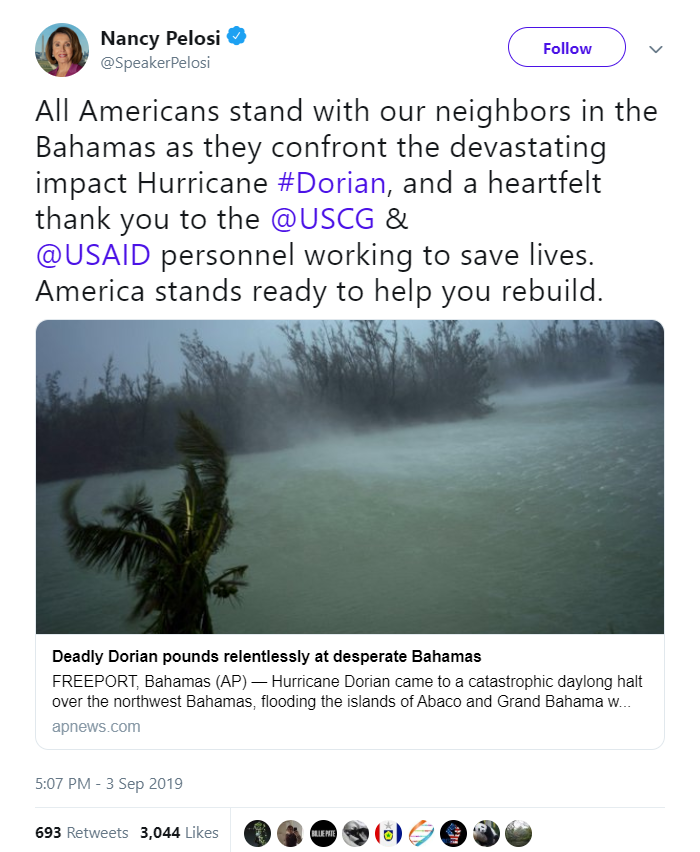 DOJ Antitrust Investigation into Four Automakers
The Department of Justice's reported investigation of the auto companies seeks to weaponize law enforcement for partisan political purposes to advance the Trump Administration's toxic special interest agenda.

California's agreement with four leading automakers to strengthen fuel emissions standards is in support of a legitimate public interest goal: keeping our families safe and safeguarding our clean air for future generations. Far from hindering healthy competition, California's agreement promotes a race-to-the-top among automakers to meet the new emission standards, benefiting consumers, strengthening our economy and protecting our environment. The Department of Justice must end this sham investigation and return to policing actual anticompetitive conduct.

House Democrats stand with California and the 13 states and District of Columbia that join it in setting strong, effective emissions standards to fight for a sustainable, clean energy future for our children and grandchildren to grow and thrive. We will not let this Administration's dangerous agenda prevent us from achieving success in this critical mission.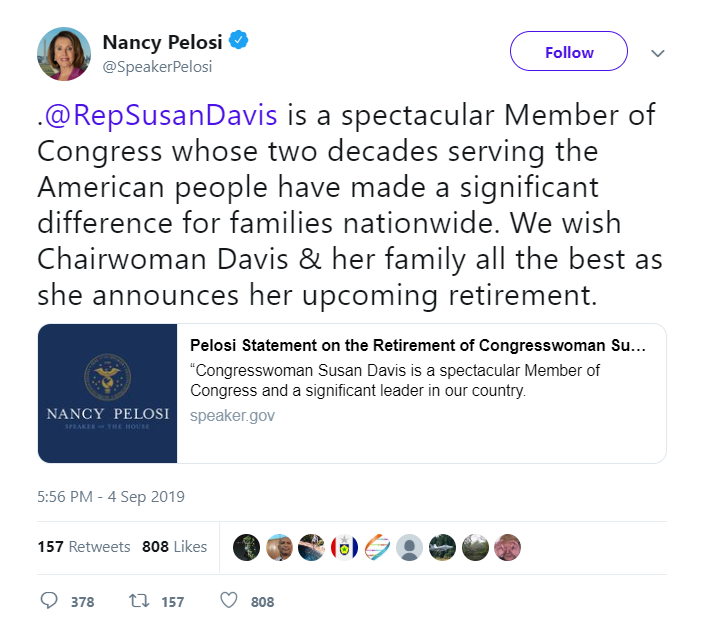 A constituent contacted my office for assistance in having her student loans discharged due to a permanent disability. They had been discharged many years ago, but she recently noticed her monthly disability benefits being garnished by the U.S. Department of Education (ED). My office was able to work with ED to pause her benefits' garnishment and was successful in advocating for the loans to be discharged once again.

Caseworkers in my San Francisco office work to address any problems or concerns you may have with a federal government agency. To submit a Casework Authorization Form, please visit my website.
Please feel free to forward this information to your family and friends. To learn more about these efforts, to express your views, or to sign up for email updates, please visit my website. I am also on Twitter at http://twitter.com/NancyPelosi.
 


Sincerely,

Member of Congress