Abuse of Power
#FollowTheFacts
In the past two weeks, the American people have witnessed earth-shaking revelations about the outrageous behavior of President Trump.
Appointing a special counsel shows the urgency of investigating any Trump-Russia collusion in interfering with our election. It also recognizes the gravity of the President's abuse of power in trying to shut down the FBI's investigations. But we must keep up the pressure to find the truth.
I am concerned that Director Mueller will still be subject to the supervision of the Trump-appointed leadership of the Justice Department. That is why a special counsel cannot take the place of a trulyindependent, outside commission that is completely free from the Trump Administration's meddling. An outside, independent commission is an essential complement to the ongoing investigations inside the Justice Department and inside the Congress.
We need an independent commission to find the truth about President Trump  and Russia, and address the vulnerability of our elections to foreign interference in the future. This week, House Democrats filed a discharge petition to force a vote on bipartisan legislation launching that commission – H.R. 356, the Protecting Our Democracy Act. Already, 191 Members of Congress have signed. Democrats will continue to press for action.
If the President has nothing to hide, then he and the Republicans in Congress should welcomeindependent investigations to remove all doubt of a cover-up.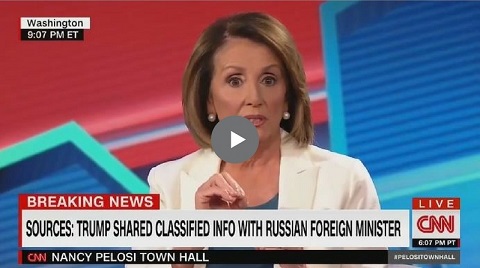 Congresswoman Nancy Pelosi during her CNN Town Hall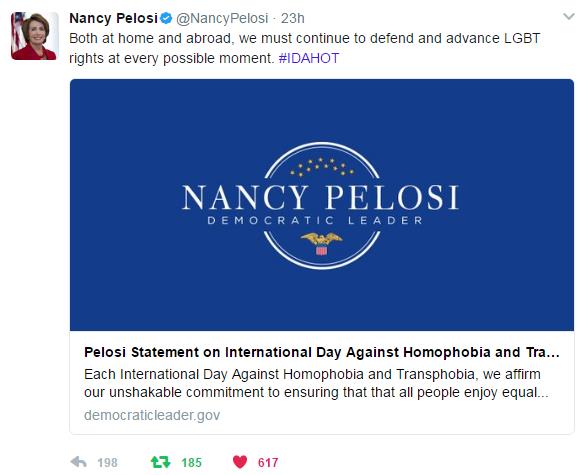 My constituent lives with disabilities and has been unable to work since last year. Earlier this year, the Social Security Administration (SSA) granted my constituent's application for disability benefits through the Social Security Disability Insurance (SSDI) program. Although she began receiving payments on a monthly basis from that time forward, she had also been expecting SSA to issue retroactive payments for the months she had been waiting for a decision to be made. When that did not come right away, my constituent could not afford to pay rent or other obligations like her car payments. After waiting several months, my constituent contacted my office for assistance. My staff immediately contacted SSA on my constituent's behalf, conveying the details of my constituent's situation and requesting that it investigate the issue. Shortly thereafter, SSA issued a check for my constituent's retroactive payments. This has allowed my constituent to stay in her apartment and resume her livelihood. Caseworkers in my San Francisco office work to address any problems or concerns you may have with a federal government agency. To submit a Casework Authorization Form, please visit my website.
Please feel free to forward this information to your family and friends. To learn more about these efforts, to express your views, or to sign up for email updates, please visit my website. I am also on Twitter at http://twitter.com/NancyPelosi.
 


Sincerely,

Member of Congress