A Toxic Cycle
Caught in the Shadow of a Radical Agenda 
The American people are stuck in the shadow of a radical agenda, and this Groundhog Day, the House GOP has crawled back to their same old toxic attacks on women's access to health care and on working families with health insurance. They are locked in a miserable remake of Groundhog Day – voting again and again on a dead-end agenda that will never become law. With their failed vote this week, they have now voted 63 times to repeal or undermine the Affordable Care Act, and 12 times to attack women's health care in the 114th Congress alone.

They had no hope of overriding the President's veto of their radical reconciliation bill that defunds Planned Parenthood and dismantles the affordable health coverage of 22 million Americans. But they have resolved to waste taxpayers' time and money anyway on these toxic, hollow bills.

We have seen this movie before – and it is a lot less funny with Republicans playing Bill Murray. The American people deserve a Congress that works to create good-paying jobs and grow the paychecks of hard-working Americans. My colleagues across the aisle need to set aside their radical obsessions, and join Democrats in building a stronger, more prosperous future for the American people. 
 
Nancy Pelosi 
@NancyPelosi

---

To follow Congresswoman Pelosi on twitter, please click here

.
Super Bowl 50: Celebrating the Bay 

As San Francisco welcomes visitors from across the nation to host Super Bowl 50, we are once again provided with an opportunity to showcase the values and culture that make our City great. While the Super Bowl has long been one of America's most celebrated sporting events, Super Bowl 50 is sure to be the biggest celebration yet - one that is loud, proud, inclusive and authentic, just like the Bay Area itself. As residents of San Francisco, you may be interested in taking a look at some of the helpful resources and travel tips to get around the City this weekend, which can be found here.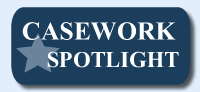 My constituent, a Veteran, recently contacted my office for assistance with obtaining her enlistment bonus that was promised to her when she initially signed up with the California National Guard. According to her contract, she was to be paid half of the bonus upon enlistment and the other half upon completion of 6 years of service. When my constituent did not receive the second half of her enlistment bonus after completion of 6 years of service, she attempted to resolve the problem through the chain of command. However, after receiving conflicting information, she contacted my office. My staff contacted the California National Guard, relaying the details of my constituent's situation. Upon reviewing the situation, the California National Guard discovered an administrative error and subsequently helped my constituent to complete the required paperwork. After my constituent's file was corrected, she received her final bonus payment. 

Caseworkers in my San Francisco office work to address any problems or concerns you may have with a federal government agency. To submit a Casework Authorization Form, please visit my website.
Please feel free to forward this information to your family and friends. To learn more about these efforts, to express your views, or to sign up for email updates, please visit my website. I am also on Twitter at http://twitter.com/NancyPelosi.
 


Sincerely,

Member of Congress