A Stunning Vote to Target LGBT Americans
Supporting Discrimination
This Thursday, in a horrendous breach of their own rules, House Republicans held a vote open four times longer than scheduled in order to force their Members to reverse their votes and defeat an anti-LGBT discrimination amendment. The vote in question would have upheld President Obama's historic executive order banning anti-LGBT discrimination by federal contractors. In the United States, we draw our strength from our most treasured of ideals: that all men and women are created equal and are endowed with equal rights – no matter who they are or who they love.

These actions were made even more deplorable in comparison to Tuesday's celebration of International Day Against Homophobia, Transphobia and Biphobia. During a week where the world embraced progress and rejected bigotry, my colleagues across the aisle demonstrated once again the reality of their discriminatory agenda.
 
Nancy Pelosi
@NancyPelosi

---

To follow Congresswoman Pelosi on twitter, please click here

.

Fight Against Zika
There are now over 1,200 Americans – including more than 110 pregnant women – already infected with Zika. Dr. Tom Frieden, the Director of the Center for Disease Control, states, "Never before in history has there been a situation where a bite from a mosquito can result in devastating fetal malformations. These children born, not only are they physically deformed, but they may never walk. They may never talk. They may never see. They may never hear."

These strong words make it clear Congress must not short change the emergency resources this crisis demands. House Republicans have repeatedly blocked the President's emergency Zika supplemental, and have proposed funding that is less than a third of what top public health officials say is needed. House Democrats will fight tirelessly to ensure America's families are protected and provide them the support that is so desperately needed.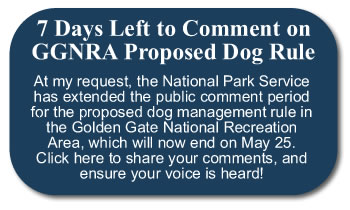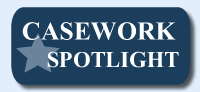 My office was contacted by a constituent, whose wife and three children were living in Yemen when the war broke out last year. The constituent, a U.S. citizen, had planned to bring his family to the United States once he had established himself. However, when the war began to worsen, he sought the assistance of my office to bring his family to the United States as soon as possible. Because the U.S. Embassy in Yemen had closed for security reasons, this further complicated the process. My staff worked in conjunction with a nonprofit legal organization in San Francisco to assist the constituent through the immigrant visa process. I was pleased to learn that, just last week, after attending their consular interview at the U.S. Embassy in Djibouti, my constituent, his wife, and three children safely arrived in California.

Caseworkers in my San Francisco office work to address any problems or concerns you may have with a federal government agency. To submit a Casework Authorization Form, please visit my website. 
Please feel free to forward this information to your family and friends. To learn more about these efforts, to express your views, or to sign up for email updates, please visit my website. I am also on Twitter at http://twitter.com/NancyPelosi.
 


Sincerely,

Member of Congress