A Message of Hope, A Dialogue of Peace
His Holiness Pope Francis 
Yesterday, the Holy Father Pope Francis delivered an extraordinary address to Congress. With absolute clarity, beauty and moral urgency, Pope Francis called on all of us to be better stewards of Creation and instruments of God's peace. 

Standing in the very heart of our democracy, Pope Francis spoke to the better angels of our nature and of the American people. He reminded us of our sacred and inescapable responsibility to those struggling to escape poverty, persecution and war. He challenged us to rescue our planet from the climate crisis that threatens the future of our children and the health of God's creation – and to do so sensitive to the needs of the poor. His Holiness urged us to live our values and reach beyond our divisions. 

On a personal note, my husband Paul, my children and I have more than 100 years of Catholic education among us, and it was a day of profound joy for my family. It has been an awesome privilege to welcome His Holiness to the Congress. My deepest thanks to the Pope for the honor of his historic visit and the elevating, illuminating leadership he continues to provide Catholics and non-Catholics the world over. May the Holy Father's message of hope, peace and dialogue echo through the halls of the Capitol and across the country for a long time to come. 
 
Nancy Pelosi 
@NancyPelosi

---

To follow Congresswoman Pelosi on twitter, please click here

.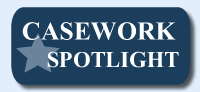 My constituent, a senior citizen, received a letter from the Internal Revenue Service (IRS) asking him to verify his identity before his tax refund could be released. He had previously been contacted by an individual claiming to be from the IRS, so he was suspicious of this letter. My staff reached out to the IRS, and my office was notified that because my constituent had recently married, the IRS needed to confirm his identity due to the change in filing status. During this process, the IRS was also able to correct a discrepancy in his file and process his tax refund to a satisfactory conclusion. 

Caseworkers in my San Francisco office work to address any problems or concerns you may have with a federal government agency. To submit a Casework Authorization Form, please visit my website.
Please feel free to forward this information to your family and friends. To learn more about these efforts, to express your views, or to sign up for email updates, please visit my website. I am also on Twitter at http://twitter.com/NancyPelosi.
 


Sincerely,

Member of Congress