A Full Count
The Supreme Court and the Census 
Yesterday's Supreme Court ruling about the Trump Administration's effort to add a citizenship question to the Census destroys the Administration's 'contrived' claims that adding that question was to help enforce the Voting Rights Act.  More importantly, the Supreme Court's ruling provides an opportunity to ensure that the Census reflects our country in full.  The Trump Administration's cynical attempt to use the Census for improper political purposes was clearly designed to inject fear into vulnerable and traditionally undercounted communities, making them even more vulnerable and undercounted.  The Administration must end those efforts now.  

House Democrats will continue to ensure that every person in every community is counted as our democracy and the law demands.  We are advancing strong legislation to guarantee the 2020 Census is fair and accurate, with critical funding to secure maximum participation and inclusion.  We will exercise our Constitutional responsibilities to make sure that personal information is never used against any community, and that every American can have faith in this vital cornerstone of our democracy.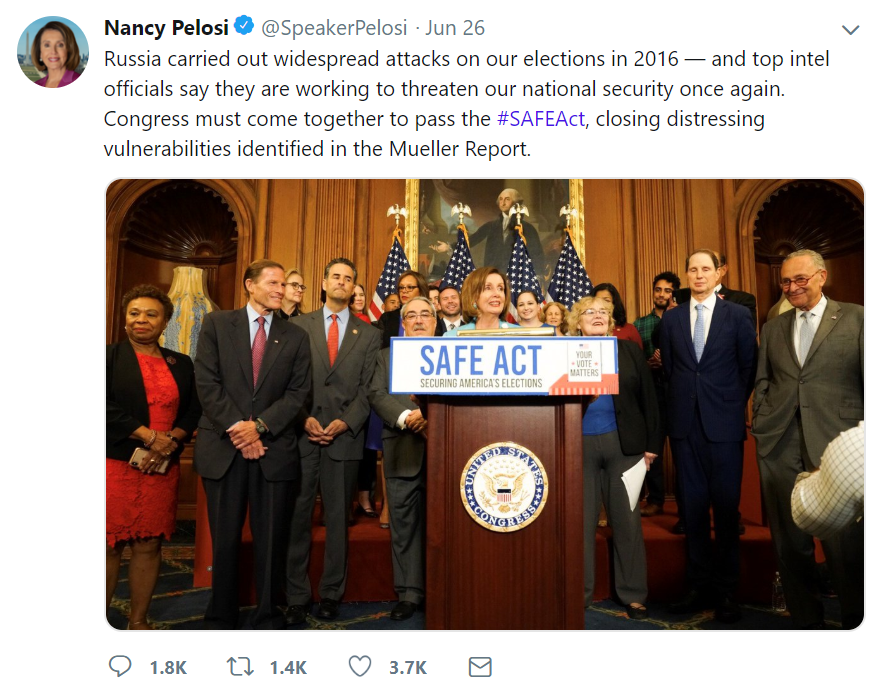 Hearing from the Special Counsel 
On Tuesday, Special Counsel Robert Mueller agreed to testify in front of House Judiciary and Intelligence Committees on July 17th.

House Democrats are pleased that the American people will hear directly from Robert Mueller. Our national security is being threatened and the American people deserve answers.

The Mueller Report revealed that the Russians waged a 'sweeping and systematic' attack on our elections, and America's top intelligence and law enforcement officials have warned that the Russians will attack our elections again.  Yet, sadly the President calls it a hoax, and suggests that he would welcome Russian interference again.

Members of Congress must honor our oath and our patriotic duty to follow the facts, so we can protect our democracy.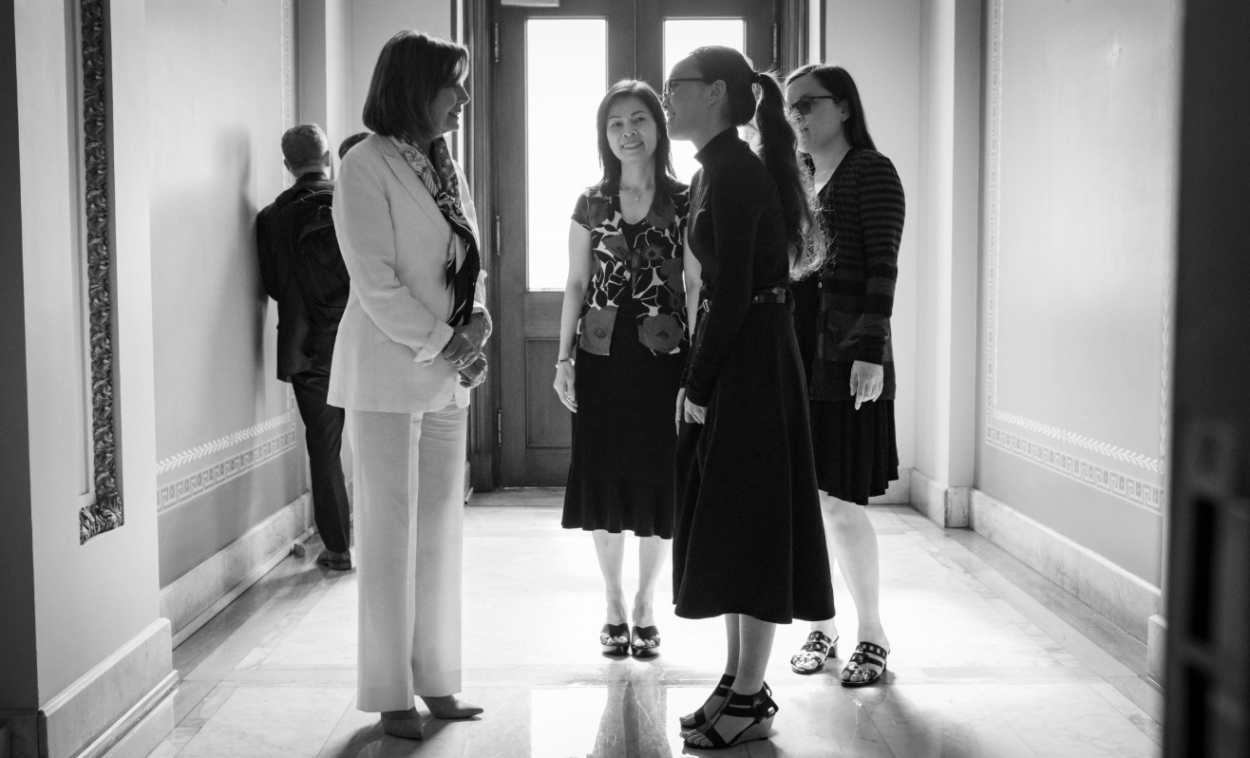 Congresswoman Pelosi congratulates Valentin Nguyen, a graduate of Lowell High School, on winning the 2019 Congressional Art Competition for California's 12th Congressional District.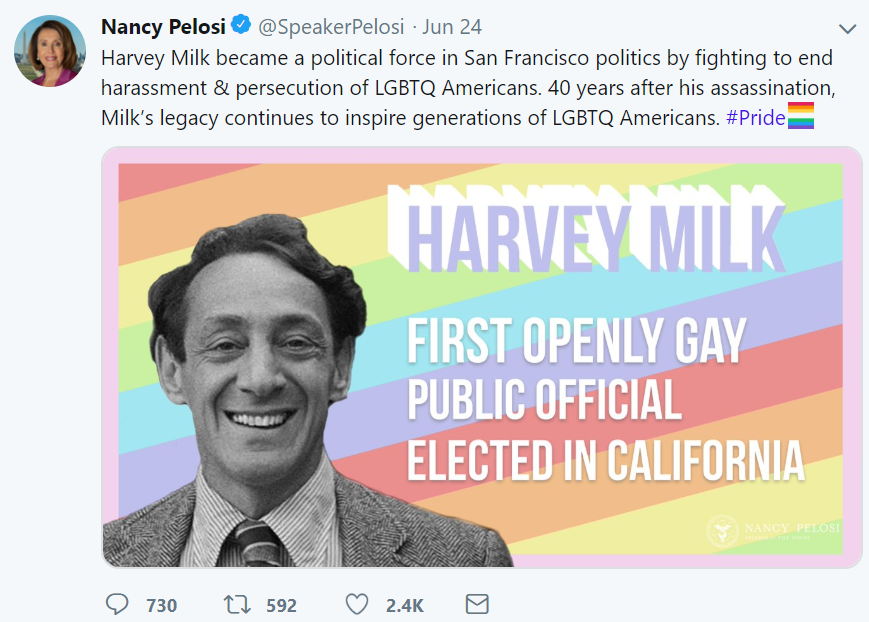 Fun on the Fourth
With the Fourth of July coming up, its time to get together and break out the grill and watch some fireworks! Its important to stay safe if you are this years grill master or if you are in charge of setting off the Roman candles, so here are some safety tips for cooking on the grill and for setting off fireworks. Have a great Fourth of July San Francisco!
  My office was able to assist two international performance groups in securing work visas to perform in San Francisco from United States Citizenship and Immigration Services (USCIS). The constituent contacted me because the work visa applications were experiencing long delays. My office was able to assist the constituent in expediting the process.

Caseworkers in my San Francisco office work to address any problems or concerns you may have with a federal government agency. To submit a Casework Authorization Form, please visit my website.
Please feel free to forward this information to your family and friends. To learn more about these efforts, to express your views, or to sign up for email updates, please visit my website. I am also on Twitter at http://twitter.com/NancyPelosi.
 


Sincerely,

Member of Congress