A Culture of Corruption
A Cesspool of Self-Enrichment, Secret Money and Ethical Blindness
Tuesday's guilty verdicts against President Trump's campaign chairman Paul Manafort on multiple felony charges of tax and bank fraud and the guilty plea of Trump's personal lawyer Michael Cohen of tax fraud, bank fraud and campaign finance violations are evidence of the rampant corruption and criminality at the heart of Trump's inner circle.  The indictment of San Diego Congressman Duncan Hunter on charges related to the falsification of campaign finance records and the misuse of campaign funds are further proof of the culture of corruption in Washington.  
Every day, the American people are confronted with a GOP Congress and Administration that has taken every opportunity to stack the deck for the wealthy and well-connected against hard-working families.  Republicans have turned Washington into a cesspool of self-enrichment, secret money and ethical blindness, as evidenced by the recent indictments of President Trump's first two supporters in Congress, Congressman Collins and Congressman Hunter.  Speaker Ryan must affirm that no one is above the law and immediately call on Congressman Hunter to resign.
The American people deserve better than the corruption, cronyism and incompetence of the dysfunctional political system in Washington.  Democrats are committed to fighting For The People to clean up corruption and give power back to the people.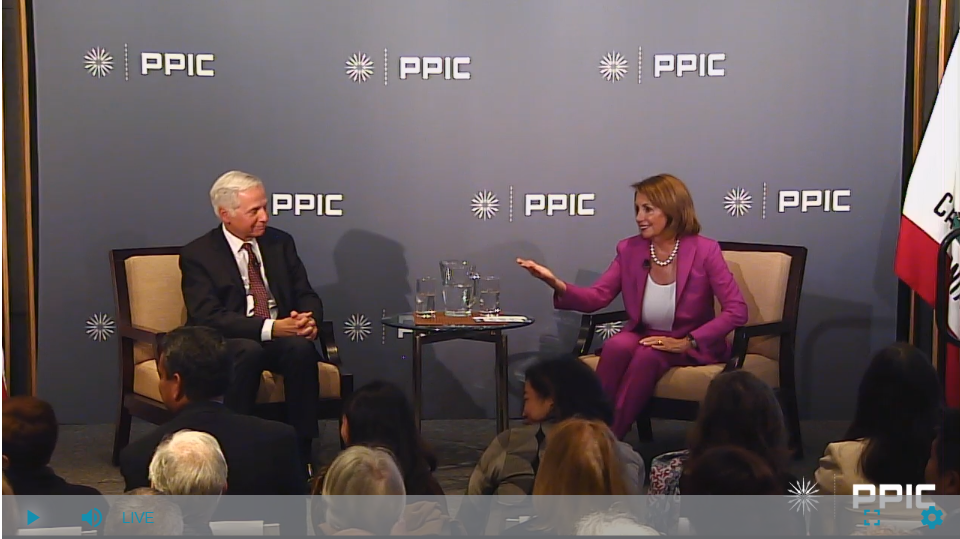 Congresswoman Pelosi joined the Public Policy Institute of California in San Francisco for a wide-ranging discussion on the state-federal relationship, affordable health care, clean air and clean water, women's rights and election integrity.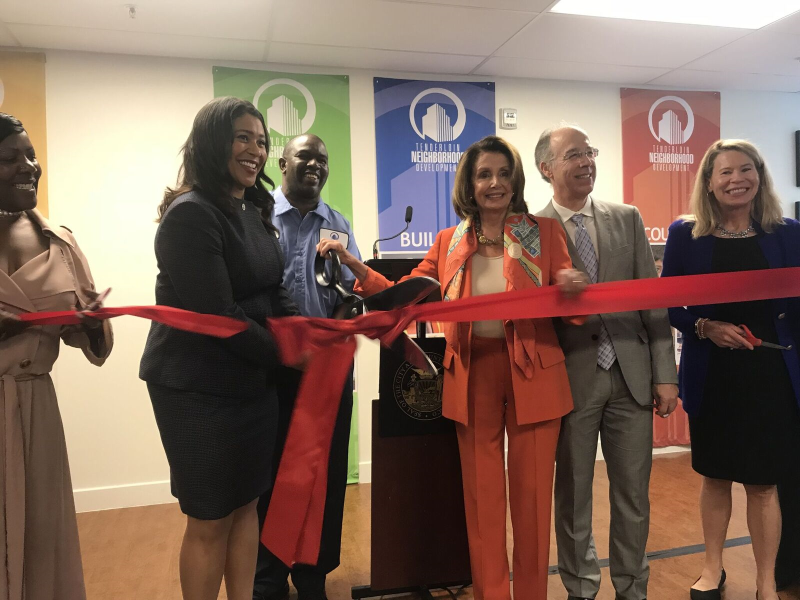 Congresswoman Pelosi joined Mayor London Breed and local leaders for a tour of the Tenderloin Neighborhood Development Corporation's Sala Burton Manor to honor its grand reopening. It was a very special day because of what the reopening means for our residents: an 89-unit supportive housing building for seniors and persons with disabilities.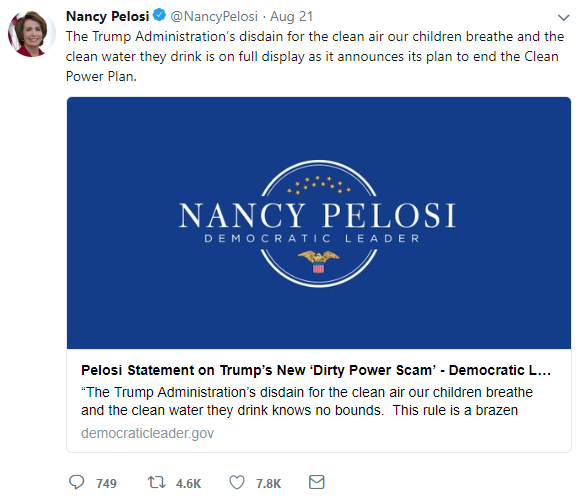 I wish all of the students and teachers in San Francisco a wonderful start to the new school year! SF Unified Public School District has put together helpful links and tips in their monthly family newsletter to get you ready for the year ahead.
 
My office recently assisted a constituent who had recently been married. He had contacted our office because he had applied for a Non-Immigrant Visa twice for his father, so that he could attend and participate in the wedding in accordance with Sikh tradition; however, the visa was denied both times. Therefore, my office wrote a Non-Immigrant Visa Letter of Support for his father. As a result, the Non-Immigrant visa was granted, allowing him to attend his son's wedding. To celebrate this happy occasion, my office sent a congratulatory note to the newlywed couple.

Caseworkers in my San Francisco office work to address any problems or concerns you may have with a federal government agency. To submit a Casework Authorization Form, please visit my website.
Please feel free to forward this information to your family and friends. To learn more about these efforts, to express your views, or to sign up for email updates, please visit my website. I am also on Twitter at http://twitter.com/NancyPelosi.
 


Sincerely,

Member of Congress