A Brighter Tomorrow
It's Our Turn to Lead
Earth Day reminds us of the vital role we must play in protecting the world's wildlife, public lands, air and water for the next generation. For the past forty-five years, April 22 has served as a clarion call to fulfill our shared responsibility of shaping a healthier future. 'It's Our Turn to Lead' is more than the theme of this year's events, it is a challenge to confront the climate crisis, practice conservation and cultivate the promise of clean energy. By protecting our environment and pursuing cleaner technologies, we can meet the challenges we face. 
Now is the time to address the climate crisis with the urgency that it demands as a national security issue, a health issue, a technology issue, and a moral issue to protect God's creation for our children and grandchildren. Solutions to the climate crisis must be as local as our neighborhoods and as global as the planet. San Francisco continues to lead the nation in developing innovative ways to increase energy efficiency and reduce energy consumption while creating good paying clean jobs. These efforts show that protecting our environment while growing our thriving economy goes hand in hand.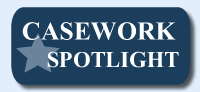 My constituent, a senior citizen and stroke victim, applied to renew her green card. After several failed attempts to take her fingerprints due to the stroke damage, the Department of Homeland Security (DHS) was initially unable to issue her the green card. Upon informing my office of what had occurred, my staff contacted DHS, and the case was re-opened and re-adjudicated with a police clearance letter provided by my constituent, which saved her the time and effort of reapplying and paying a green card renewal $450 fee.

As part this year's Earth Day celebration, Congress joined together to honor the 2015 Goldman Environmental Prize recipients - Phyllis Omido, Myint Zaw, Howard Wood, Jean Wiener, Marilyn Baptiste, Berta Caceres. While each are addressing a critical challenge in their own communities, their efforts and their impact are not limited to their individual cities or countries alone. They reflect a broader commitment to the shared vision of the late Rhoda and Richard Golman – courageous and determined leadership, in service of our environment, our resources, and our planet.

As communities and countries around the globe unite to protect the world's wildlife, air and water for the next generation, so too must Congress work together to create a better, stronger, healthier world for our children by embracing our shared stewardship of this planet and creating policies that preserve our environment.
Congresswoman Nancy Pelosi joins with members of the Goldman family to honor the 2015 Goldman Environmental Prize Winners, whose extraordinary grassroots efforts are advancing the cause of environmental justice both in their communities and throughout the world.
A Moral Responsibility
The facts are clear: 100 years ago, from 1915 to 1923, the leaders of the Ottoman Empire conceived and carried out a genocide against the Armenian people. More than 1.5 million Armenian men, women and children were killed in one of the greatest atrocities of the 20th century. Today, 100 years after the first acts of the Armenian Genocide, we mourn the loss of the victims and once again share the story of this nightmare with the world.
This solemn centennial calls on us to 
renew our insistence
 on the truth and our dedication to justice. We all have a moral responsibility to remember the Armenian Genocide for what it was – for if we ignore history, we know we are condemned to repeat it.
We must speak the truth and not dishonor those who died by refusing to acknowledge the calculated, widespread extermination of millions of Armenians. On this centennial of the Armenian Genocide we will also continue to speak out against attempts to silence those who document the facts about this harrowing time in history. 
Nancy Pelosi 
@NancyPelosi

---

To follow Congresswoman Pelosi on twitter, please click here

.
Please feel free to forward this information to your family and friends. To learn more about these efforts, to express your views, or to sign up for email updates, please visit my website. I am also on Twitter at http://twitter.com/NancyPelosi.
 


Sincerely,

Member of Congress