900 Cases of Zika & Counting
Urgent Action to Fight Zika
For 67 days, Congress has refused to act on the President's urgent request for an emergency supplemental to protect Americans from the growing threat of the Zika virus. We have learned more and more about the danger Zika presents to expectant mothers, but Congress refuses to do its job and protect American families from the terrible effects of this disease.

There are already almost 900 Americans, including more than 80 pregnant women, with confirmed cases of Zika, including two cases in San Francisco. The CDC has confirmed that Zika is linked to irreversible birth defects. Yet over and over again, Republicans have decided to block the emergency resources so urgently needed to protect American communities. We must act quickly and fully fund the President's emergency request to fight Zika. Just like with Flint, the opioid crisis, and the budget, the GOP refuses to act.

This week, Democrats introduced an emergency supplemental bill that will provide the swift and decisive action needed to help protect American communities from the Zika virus this summer. House Democrats are sending a message to Congress: do your job to keep the American people safe and secure.

#TakeYourKidToWorkDay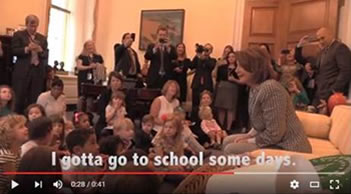 Congresswoman Nancy Pelosi hosts children in her Capitol Office for Take Your Kid to Work Day.
United State of Women

Do you know an outstanding young woman (or man) who is committed to advancing women's equality? This week, the White House announced it will be begin taking nominations to attend the United State of Women Summit on June 14th in Washington D.C. The summit will bring together community leaders and activists from all over the country to discuss innovative solutions to the hurdles women and girls still face. If you know someone who should be recognized as a leader in the fight for equality, you can nominate them here.
Nancy Pelosi
@NancyPelosi

---

To follow Congresswoman Pelosi on twitter, please click here

.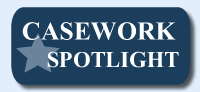 My constituent, a Senior, recently contacted my office to report the disappearance of a blue mailbox that was located half a block from his residence. The disappearance coincided with construction activities and other street closures that took place over a month ago. A number of Seniors with limited mobility also reside in the same building, and the loss of the mailbox significantly affected their ability to send mail. Upon learning of this situation, my staff promptly contacted the U.S. Postal Service with the information provided by the constituent. Shortly thereafter, USPS was able to reinstall the mailbox, restoring access to many residents living in the area.

Caseworkers in my San Francisco office work to address any problems or concerns you may have with a federal government agency. To submit a Casework Authorization Form, please visit my website. 
Please feel free to forward this information to your family and friends. To learn more about these efforts, to express your views, or to sign up for email updates, please visit my website. I am also on Twitter at http://twitter.com/NancyPelosi.
 


Sincerely,

Member of Congress