We're Still In It!
Fighting the Climate Crisis
Last weekend, I led a bicameral Congressional Delegation to Madrid to participate in the COP25 UN Climate Change Conference.  Our delegation sent a clear message to the world, on behalf of the House and the American people: that we are still in this fight! 
The climate crisis is the existential threat of our time, jeopardizing our public health, our economic security and the green, good-paying jobs of the future, our national security and our moral responsibility to be good stewards of God's creation.  It is also a matter of justice: the most vulnerable among us, including indigenous people, developing nations, communities of color, will be hit hardest, and first.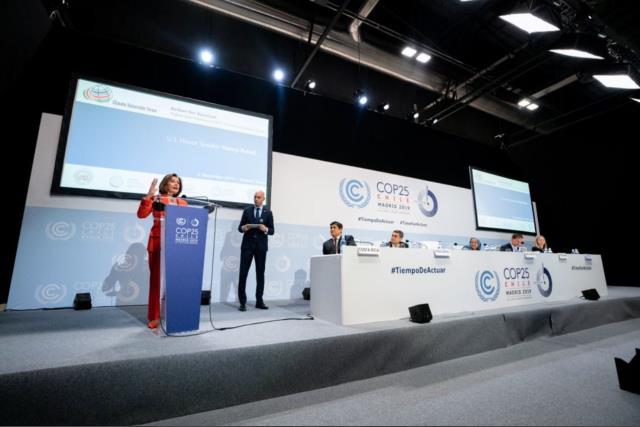 Speaker Pelosi and Members of the bicameral Congressional Delegation to COP25 participate in a press conference to declare that we are still committed to meeting the goals of the Paris Climate Accords.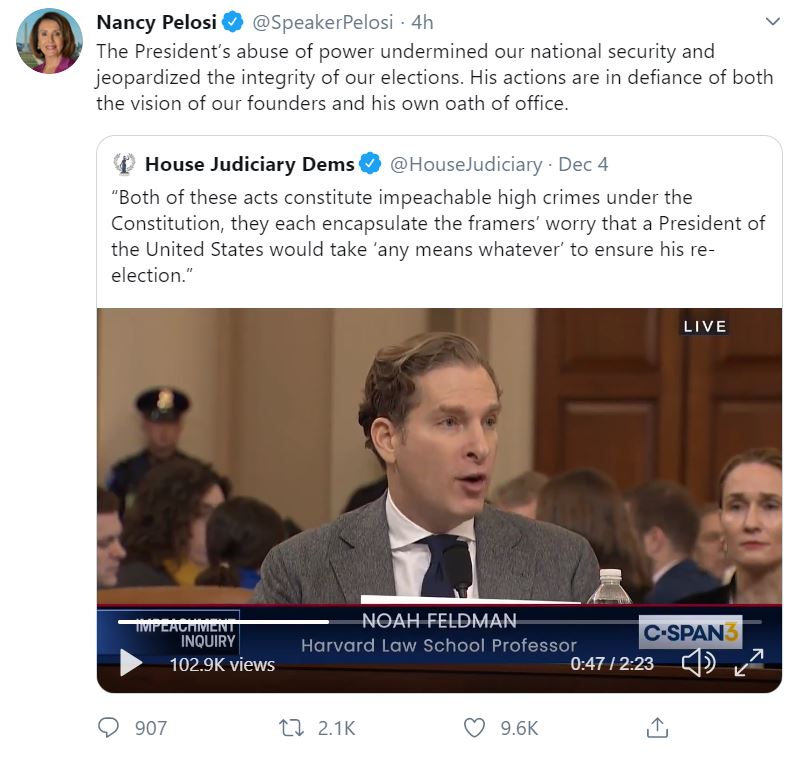 Attacks on Hungry Families
On Wednesday, the Trump Administration issued a final rule that threatens to take food off the table for potentially millions of hungry Americans relying on the Supplemental Nutrition Assistance Program (SNAP), perfectly showing their devastating disregard for the health and well-being of millions of working Americans.  Their cynical effort to perpetuate false perceptions of low-income Americans is out-of-touch and callous, and stands in direct opposition to the bipartisan, bicameral will of the Congress.

SNAP is the country's most effective anti-hunger initiative, providing a critical lifeline to more than 36 million hard-working Americans across the nation.  Yet, instead of combating food insecurity for millions, connecting workers to good-paying jobs or addressing income inequality, the Administration is inflicting their draconian rule on millions of Americans across the nation who face the highest barriers to employment and economic stability.  House Democrats unequivocally oppose this hurtful and dangerous rule and will continue to safeguard SNAP to ensure all Americans can put food on the table.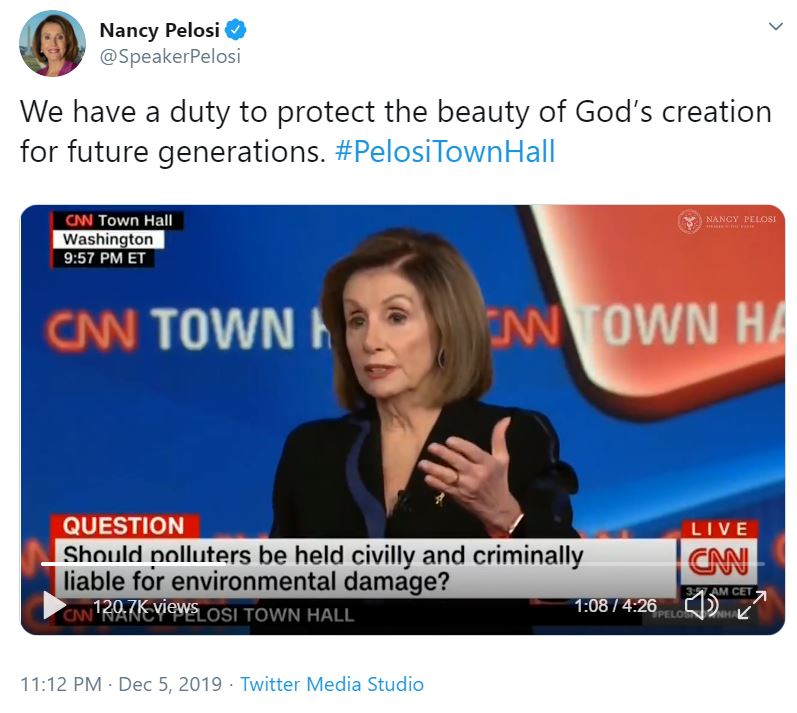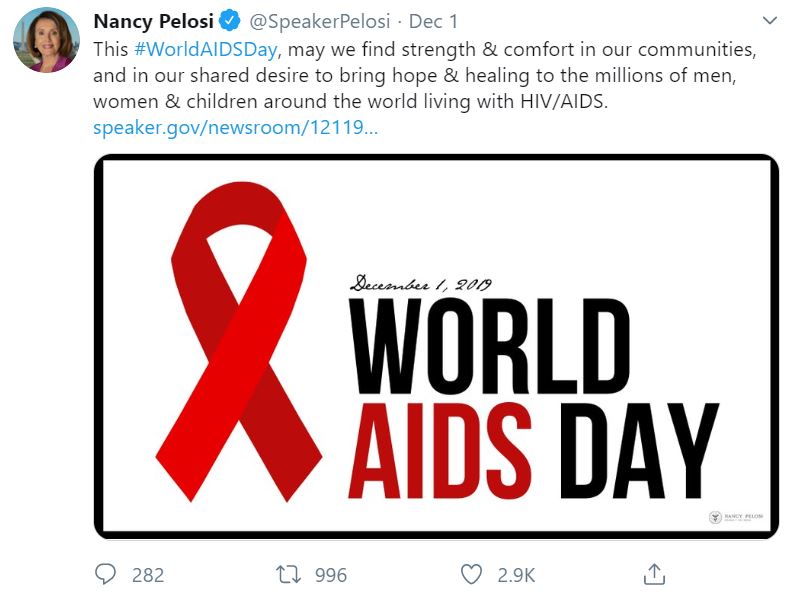 A constituent reached out to my office for assistance in requesting the status of his application for Social Security Disability Insurance (SSDI) benefits through the Social Security Administration (SSA). He had applied many months ago and was experiencing a financial hardship while awaiting approval. My office confirmed with SSA that his application had been approved, and my constituent began receiving his monthly financial benefit.
Caseworkers in my San Francisco office work to address any problems or concerns you may have with a federal government agency. To submit a Casework Authorization Form, please visit my website.
Please feel free to forward this information to your family and friends. To learn more about these efforts, to express your views, or to sign up for email updates, please visit my website. I am also on Twitter at http://twitter.com/NancyPelosi.
 


Sincerely,

Member of Congress