San Francisco Counts
Everyone Counts
Today, I joined Mayor London Breed and San Francisco officials to raise awareness for the upcoming 2020 Census and to ensure that all Americans have their voices heard in our democracy. 
Our Founders enshrined the Census as a pillar of our democracy, ensuring that all people are equally counted and represented.  The Census is essential to ensuring that we meet the needs of the American people and that all San Franciscans, regardless of legal status, receive the resources and representation that they deserve.  In San Francisco, we take immense pride in the strength and diversity of our community.  
Sadly, the Trump Administration has tried to undermine the integrity of the 2020 Census by adding a dangerous, discriminatory citizenship question: a cynical attack was designed to inject fear into vulnerable and traditionally undercounted communities.  While this shameful question was blocked by the Supreme Court, Democrats are taking action to protect the strong, accurate, nonpartisan Census that our democracy and our Constitution demand.   We will continue to reject any attempt by the Administration to compromise the integrity of this vital institution of our democracy.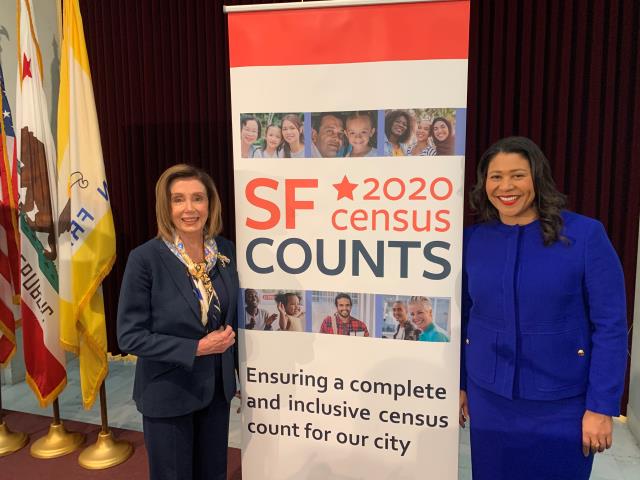 Congresswoman Nancy Pelosi joined Mayor London Breed and San Francisco officials to kick off outreach efforts by local community organizations in advance of the upcoming Census.
Protecting Students
Education is the single most important investment a nation can make in its future and a family can make in its children. Yet instead of advancing the interests of students and taxpayers, Secretary DeVos has focused on lining the pockets of predatory colleges that leave students with crushing debt, credits that are non-transferrable and useless degrees. 

Over 44 million Americans are saddled with $1.4 trillion in student loan debt – standing between them and their ability to buy a house, start a business, begin a family and pursue their dreams. That is why the House passed H.J. Res. 76 with bipartisan support this week. H.J. Res. 76 would reverse DeVos's new Borrower Defense rule that blocks students defrauded by predatory colleges from getting the relief they desperately need. The DeVos rule would deny tens of thousands of defrauded borrowers relief from their student loan debt, even in cases when predatory schools clearly violated the law, and for the borrowers who do get relief, the cost will be paid by taxpayers and not the schools that committed fraud. 

In San Francisco, this resolution will help students affected by the closures of Bryman College, Heald College, Le Cordon Bleu College of Culinary Arts and several others potentially on the brink. 

House Democrats are committed to ensuring defrauded students get the relief they need to move forward with their lives and stop the Trump Administration from shifting the cost from predatory colleges to taxpayers.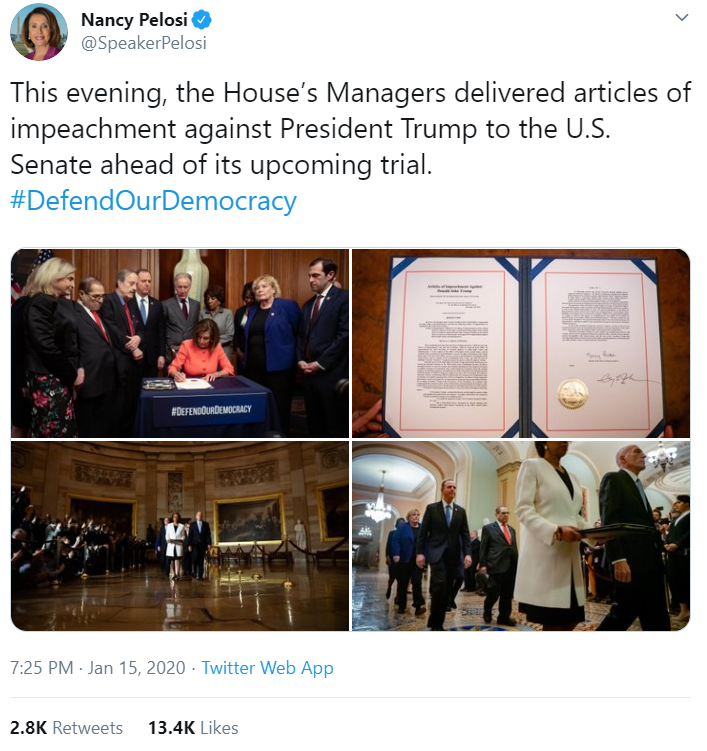 Housing Veterans Experiencing Homelessness
This week, the House passed H.R. 2398, the Veteran Housing Opportunities and Unemployment Support Extension (Veteran HOUSE) Act, by an overwhelming bipartisan vote of 362 to 31. This critical bill would help San Franciscans by expanding eligibility and increasing access for homeless veterans who have received an "other than honorable" (OTH), but not dishonorable, discharge from their military service to Veterans Affairs Supportive Housing (HUD-VASH) benefits. 

HUD-VASH connects chronically homeless veterans with a place to live and the resources to get back on their feet. Eligibility for many federal initiatives, including HUD-VASH and VA benefits, are contingent upon service eligibility and the nature of a veteran's discharge. Under this bill, veterans with OTH status could finally take advantage of transformative HUD-VASH benefits and embark on a pathway to stable, secure housing.

I have long advocated the VA to increase and improve the care to veterans with other-than-honorable discharges, especially when it precludes them from receiving mental health care. In 2018, I was proud to help pass into law a measure that requires VA to provide veterans with mental health screenings and care after they've spent 100 days on active duty. This week's bill is another step in the right direction and progress for thousands of veterans across the country. I urge the Senate to swiftly pass it and send it to the President's desk for signing.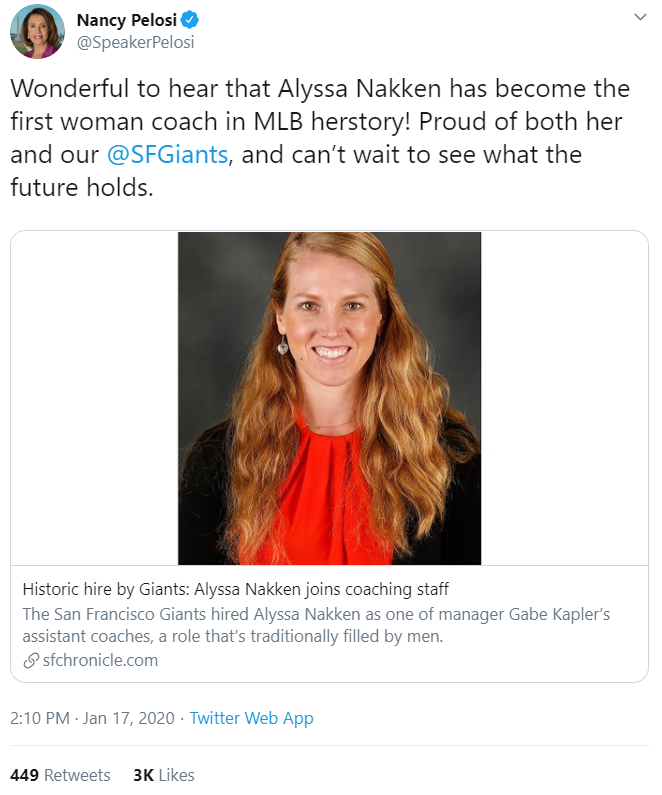 My office was able to assist a constituent who was experiencing a delay with her visa application prohibiting her from attending college in San Francisco. Following an inquiry from my office, my office was able to assist the constituent with securing a visa from the U.S. Embassy.

Caseworkers in my San Francisco office work to address any problems or concerns you may have with a federal government agency. To submit a Casework Authorization Form, please visit my website.
Please feel free to forward this information to your family and friends. To learn more about these efforts, to express your views, or to sign up for email updates, please visit my website. I am also on Twitter at http://twitter.com/NancyPelosi.
 


Sincerely,

Member of Congress