Relief With Values and Common Sense
Addressing the Needs of the American People
On May 15, five months ago today, the House passed the Heroes Act, with $3.4 trillion to meet the needs of the American people from the coronavirus pandemic and deep economic recession.  Mitch McConnell responded that the states should just go bankrupt, that we needed to take a pause and this week, when asked why he was not willing to support coronavirus relief legislation, he laughed.  As we know, the virus did not take a pause.  Today, nearly 220,000 Americans have tragically died and 8 million have been infected.

We are currently engaged in further negotiations on the Heroes Act. Yesterday, Secretary Mnuchin said in our negotiations that they would accept our provision on testing with "minor" changes to the language.  We are eagerly awaiting their proposed language.

However, many other disagreements remain that are more than dollars and cents.  They are about values and common sense and respect for lives, livelihoods and life of our American Democracy. Currently, the Administration's proposed plan would:
Force workers to risk their lives in unsafe workplaces with no legal recourse – with a radical liability provision that would take away workers' ability to demand safe workplaces, while refusing to implement the strong OSHA standards needed to protect workers' health.
Continue to fail the most vulnerable small businesses – doubling down on the policies that have left women and minority owned small businesses cut out of PPP, and dismissing the special needs of independent restaurants and other vulnerable small businesses that face devastation.
Guarantee layoffs of state & local workers and service cuts to struggling communities – failing to meet the well-documented need for funds to protect frontline workers in health care, first responders, sanitation, transportation, food workers, teachers and others.
Endanger families at risk of eviction – ignores the need for robust emergency rental assistance, strong tenant protections and other life-saving provisions to prevent evictions and foreclosures.
Underfund child care – provides woefully insufficient funding that does not enable parents to work while their children are in the uncertain circumstances of in-person, virtual or hybrid learning.
Ignore the needs of working families – refusing to include Democrats' expansion of the Child Tax Credit and the Earned Income Tax Credit, while continuing tax benefits for some of the wealthiest in America.
Sell out our democracy – providing no funding for state and local governments to conduct either safe in-person or mail voting so that Americans do not have to choose between their health and their vote, and refuses to allocate funding needed to ensure a fair and accurate Census as the Constitution requires.
Until these serious issues are resolved, we remain at an impasse. I remain hopeful that the White House will join us to work toward a relief package that addresses the health and economic crisis facing America's families and will do so soon. To San Francisco, I promise: HELP IS ON THE WAY.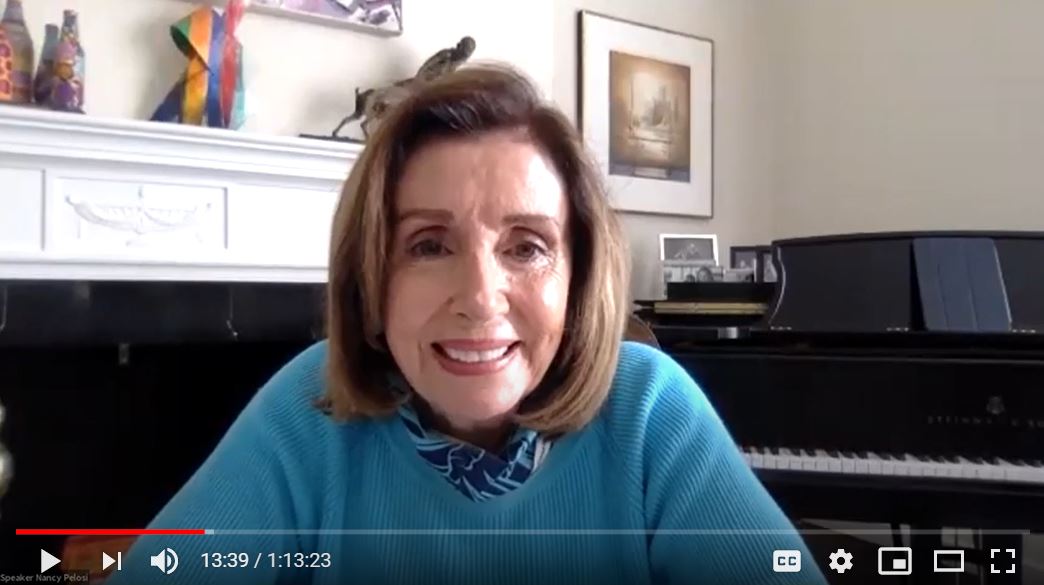 Congresswoman Nancy Pelosi joined the San Francisco Interfaith Council to discuss impacts of COVID-19 throughout San Francisco's faith communities, and provided updates of ongoing federal COVID-19 relief negotiations.
The Fight For The Census Continues
This week the Supreme court approved the Administration's emergency request to end the 2020 Census early, threatening to deny vulnerable communities federal funding and lead to an inaccurate apportionment that will violate the constitutional right to political representation. This decision to enable the President's shameful campaign to curtail the Census is regrettable and disappointing. 
This effort to end the Census early has been resoundingly rejected by experts, including in the Government Accountability Office, Commerce Department Inspector General and Census Scientific Advisory Committee, who all warn that the accelerated schedule will result in an inaccurate Census that will deny vulnerable communities the representation and funds they are entitled to.  Specifically, the Census Bureau officials have stated that curtailing the Census is 'ludicrous' and will result in 'fatal data flaws that are unacceptable for a constitutionally mandated national activity.
The House of Representatives will continue to fight in the Courts and in the Congress to ensure that every person has a say in our American Democracy, and to ensure a fair and accurate Census as the Constitution and our American ideals demand.
Congresswoman Nancy Pelosi speaks with Lawrence O'Donnell about the need for a COVID-19 relief package that that puts working families first.
Wildfire Resources and Services
As California continues to be scorched by raging wildfires, our hearts ache for the families experiencing the crippling loss a loved ones, worrying over those missing, and suffering the destruction of house and property in these unprecedented disasters.  Below are tools and resources to help you navigate these developments: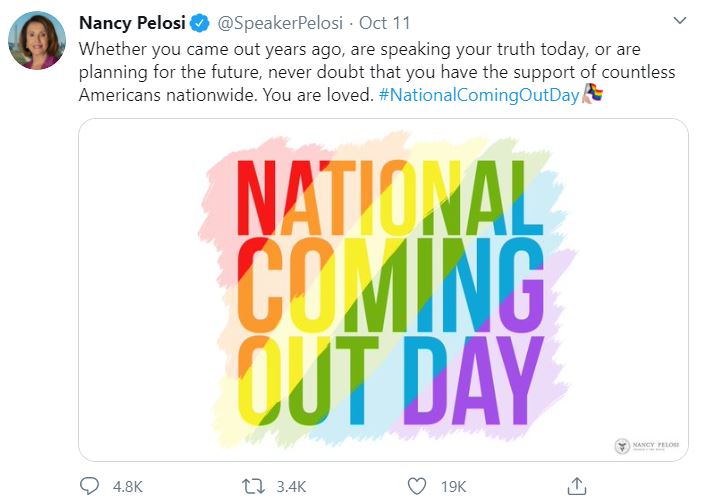 Staying Up To Date on COVID in San Francisco 
With the ever-present threat of COVID-19, it is important to stay updated with the ongoing changes in our community.  Below you can find some of those changes as well as tools and resources to help with these developments:
Protecting Against The Seasonal Flu
With flu season upon us, it is more important than ever to keep ourselves and our community members safe. Getting a flu vaccination reduces your risk of catching flu by about half, and the vaccine prevents thousands of deaths and millions of illnesses each year. In addition, preventing illness during a pandemic is especially crucial. If you are interested in getting a flu shot, the San Francisco Department of Public Health has resources to help you find a location administering shots near you.
Gearing Up for November
Our elections depend on poll workers to keep things running smoothly on Election Day and ensure everyone's vote is counted.  If you are interested in being a poll worker this November and would like more information visit PollWorker.sos.ca.gov.  To register to vote, check your voter registration status, and track your ballot, please visit vote.ca.gov. For information on where to vote, vote early, or return your completed ballot in San Francisco, click here or visit caearlyvoting.sos.ca.gov.
  After my office was notified by my constituent that a mailbox was removed at 16th and Dolores, my staff worked closely with the United States Postal Service (USPS) to return this mailbox to its original location.
Caseworkers in my San Francisco office work to address any problems or concerns you may have with a federal government agency. To submit a Casework Authorization Form, please visit my website.
Please feel free to forward this information to your family and friends. To learn more about these efforts, to express your views, or to sign up for email updates, please visit my website. I am also on Twitter at http://twitter.com/NancyPelosi.
 


Sincerely,

Member of Congress