Protecting Families From Coronavirus
Putting Families First
Tonight, the House and the Administration have come to an agreement and passed the Families First Coronavirus Response Act. This legislation is about testing, testing, testing. To stop the spread of the virus, we have secured free coronavirus testing for everyone who needs a test, including the uninsured. We cannot fight coronavirus effectively unless everyone in our country who needs to be tested can get their test free of charge. 
This legislation is focused directly on providing support for America's families, who must be our first priority during this crisis, and includes:
For families' economic security: we secured paid emergency leave with two weeks of paid sick leave and up to three months of paid family and medical leave.  We have also secured enhanced Unemployment Insurance, a step that will extend protections to furloughed workers. 
For families' food security: we strengthened nutrition security initiatives, including SNAP, student meals, seniors' nutrition and food banks. 22 million children rely on free or reduced-price school meals for their food security; we must ensure that they have food to eat. 
For families' health security: we increased federal funds for Medicaid to support our local, state, tribal and territorial governments and health systems, so that they have the resources necessary to combat this crisis.   
As the Senate works to pass this bill, the House will begin work on a third emergency response package to protect the health, economic security and well-being of the American people. We will do so in continued consultation with scientists, researchers, health care professionals, public health officials and community leaders, so that we can craft the most effective, evidence-based response.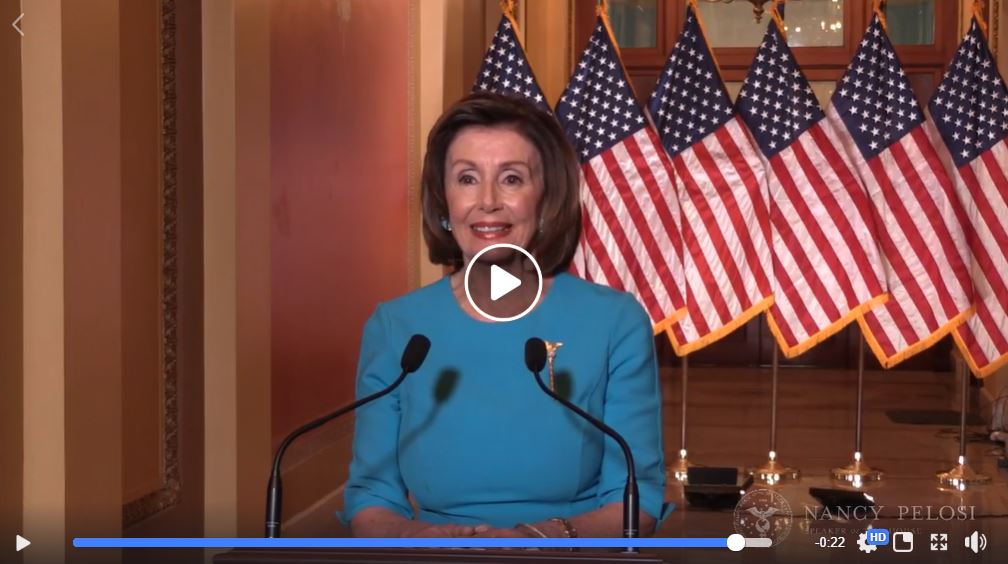 Congresswoman Pelosi delivers a statement about the Families First Coronavirus Response Act.
Coronavirus Hits San Francisco
With the coronavirus reaching America from coast to coast, we are seeing residents of our city coming in contact with COVID-19. In light of this, caution is being taken across the board to slow the spread of this virus. Below you can find resources and information to keep yourself informed and healthy during this time.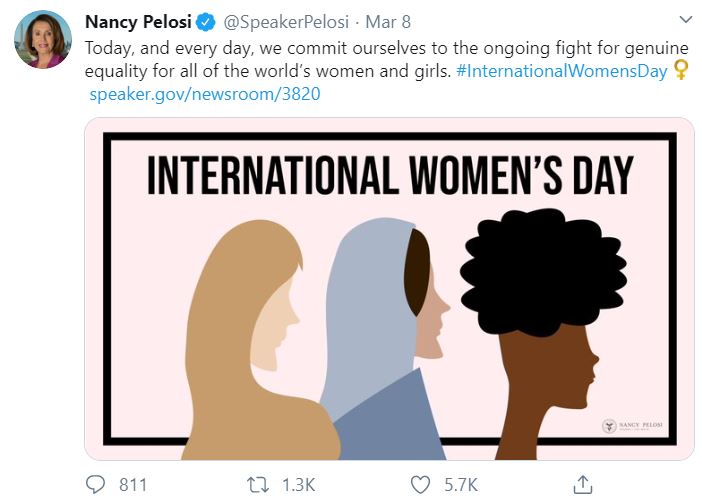 Keeping America Out of War
Wednesday, the House proudly joined a bipartisan majority in the Senate to reassert the war powers reserved to us by the Constitution and to honor our first responsibility as Members of Congress: to keep the American people safe. The House has worked seriously and urgently to reassert Congress's constitutional authority on matters of war, passing Congresswoman Elissa Slotkin's War Powers Resolution to limit the President's military actions regarding Iran, Congresswoman Barbara Lee's legislation to repeal the 2002 Iraq Authorization for Use of Military Force (AUMF) and Congressman Ro Khanna's legislation to prohibit funding for military action against Iran not authorized by Congress. With this strong, bipartisan Joint Resolution, we once again call on the President to listen to the will of Congress and the American people and advance a de-escalatory strategy now. The American people do not want war.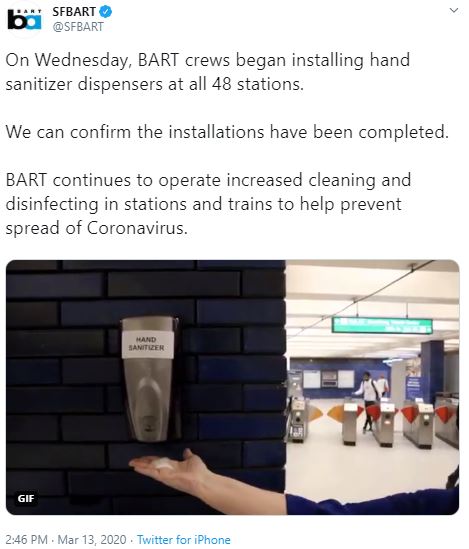 My office was contacted by a constituent who needed assistance for his partner's Green Card application with the US Citizenship and Immigration Services (USCIS). The office was able to contact the USCIS on behalf the constituent and provide the applicant with more information about his partner's upcoming Green Card interview.
Caseworkers in my San Francisco office work to address any problems or concerns you may have with a federal government agency. To submit a Casework Authorization Form, please visit my website.
Please feel free to forward this information to your family and friends. To learn more about these efforts, to express your views, or to sign up for email updates, please visit my website. I am also on Twitter at http://twitter.com/NancyPelosi.
 


Sincerely,

Member of Congress