Lives and Livelihoods At Stake
100 Days, 4.4 Million Sick, 90,000 Dead
Yesterday, I spoke on the phone with White House Chief of Staff Mark Meadows for 25 minutes about the need for a deal on a coronavirus relief package. This conversation made clear that the White House continues to disregard the needs of the American people as the coronavirus crisis devastates lives and livelihoods. 
The Administration's continued failure to acknowledge the funding levels that experts, scientists and the American people know is needed leaves our nation at a tragic impasse.
Over 100 days after the House passed the Heroes Act, another 4.4 million Americans have becomes sick and over 90,000 have died.  Yet, Republicans continue to turn their backs on the American people: 
Abandoning health care workers, teachers and other frontline workers by rejecting our call for robust support for state, local, tribal and territorial governments and saying that they should just go bankrupt.
Abandoning teachers and children and their families by bullying many schools into reopening before it is safe to do so, which creates new vectors for the virus to spread.
Abandoning the 14 million hungry children in America by ignoring the priority of food insecurity, offering just $250,000 when experts estimate that tens of billions are needed.
Abandoning families, workers and small businesses by offering a grossly insufficient $16 billion for testing and tracing, when scientists say that at least $75 billion is needed to crush the virus and safely reopen schools and the economy, and not supporting OSHA protections for workers.
Abandoning working families by providing nothing for rental assistance, when millions are at risk of eviction and homelessness.
Abandoning voters and our democracy by refusing to agree to the funding needed to ensure that no one has to choose between their health and their vote this November.
We are willing to resume negotiations once the Administration and the Senate start to take this process seriously.  Lives, livelihoods and the life of our democracy are at stake.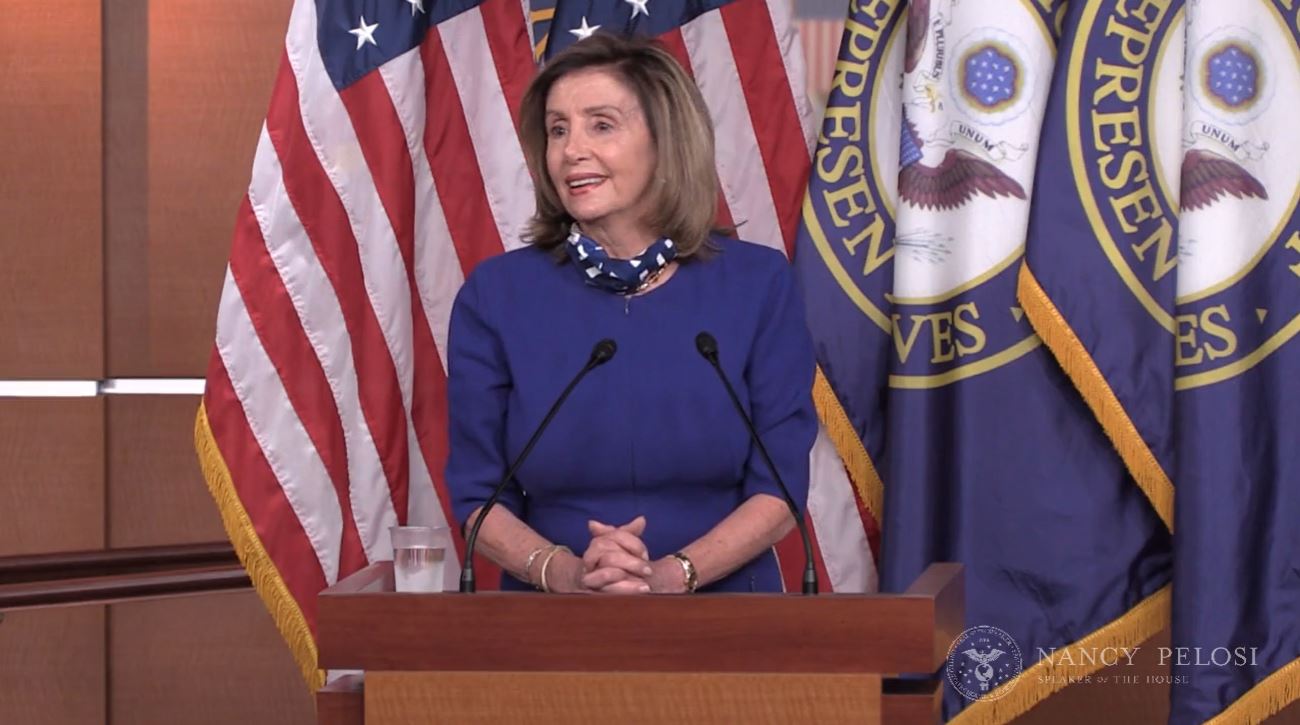 Congresswoman Pelosi speaks with reporters discussing the fight to save lives, livelihoods, and the life of our democracy
If you are currently experiencing issues with the Postal Service, please click the button below to visit my website and report a problem. You can also call my San Francisco District Office at (415) 556-4862. Caseworkers are available to help address problems or concerns you may have with the Postal Service, including delays in delivery or missing mailboxes.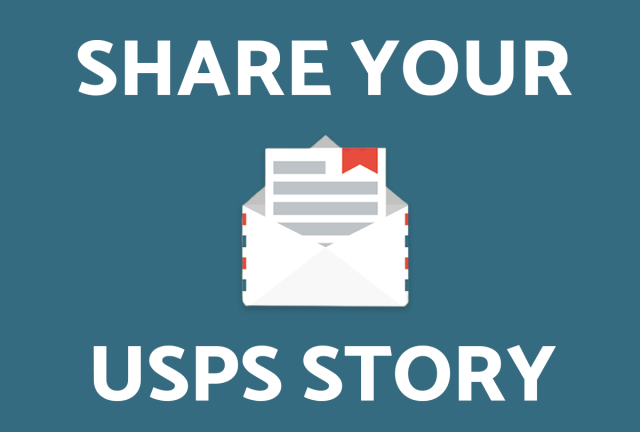 Earning the Right to Vote 100 Years Ago
On August 26th 1920, the work of generations of American women was realized when the 19th Amendment was finally certified and enshrined in our Constitution, and now one hundred years later , we honor the legacy of the trailblazing suffragists, including countless unsung women of color whose struggle for suffrage continued for decades, who fought to take their rightful place as full and equal citizens in our democracy, and in the process, moved our nation forward.

We stand on the shoulders of the suffragists, charged with carrying on the unfinished work advanced by heroes from Seneca Falls to Selma to Stonewall.  Yet, much more remains to be done to bring our nation closer to its Founding promise of equality.  We must be relentless in our efforts to defeat the Republicans' outrageous voter suppression campaign until every American woman, and every American, is able to freely exercise their right to vote.

On this momentous anniversary, the House of Representatives is blessed by the outstanding leadership of 105 women.  We must redouble our commitment to lifting up the voices of America's women and ensure that more women take their seats at the head of the decision-making table – because we know this truth: when women succeed, America succeeds.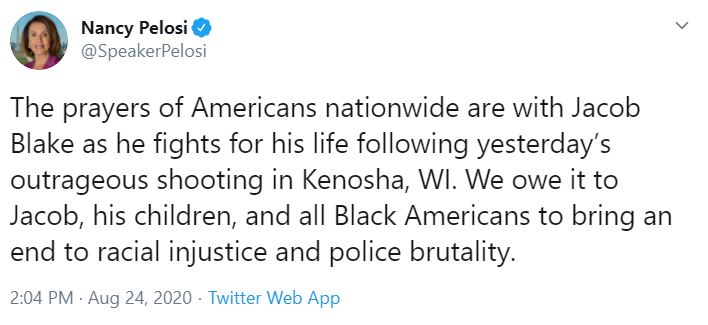 Staying Informed and Alert This Wildfire Season
It is important to stay updated on the developments of these devastating wildfires to protect yourself and our fellow community members. Below you can find some tools and resources to help you navigate these developments:
Staying Up To Date on COVID in San Francisco 
With the ever-present threat of COVID-19, it is important to stay updated with the ongoing changes in our community.  Below you can find some of those changes as well as tools and resources to help with these developments: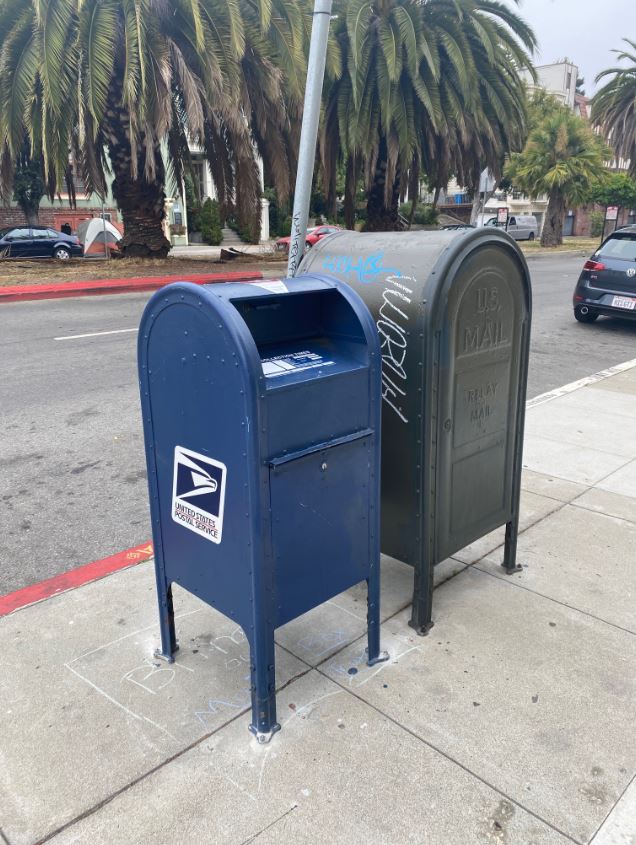 A constituent contacted my office after a mailbox was removed without notice on 16th and Dolores Street. My staff contacted and worked with the United States Postal Service to return the mailbox to its previous location within a week of being notified.

Caseworkers in my San Francisco office work to address any problems or concerns you may have with a federal government agency. To submit a Casework Authorization Form, please visit my website.
Please feel free to forward this information to your family and friends. To learn more about these efforts, to express your views, or to sign up for email updates, please visit my website. I am also on Twitter at http://twitter.com/NancyPelosi.
 


Sincerely,

Member of Congress