Investing in America's Infrastructure
Rebuilding America's Infrastructure
Democrats believe we must act to rebuild America's infrastructure, creating good-paying jobs and addressing the climate crisis in the process with infrastructure that is smarter, safer and made to last.  That is why this week, we unveiled our Moving Forward framework to create an estimated 10 million jobs by investing $760 billion over five years in the nation's roads, bridges, transit systems, railways, airports, ports, inland waterways, wastewater and drinking water systems, brownfields and broadband.
Investing in our infrastructure means investing in American workers and manufacturing.  Our framework calls for supporting U.S. industries, including steel and manufacturing, through strong Buy America protections.  It would also create family-wage jobs with Davis-Bacon and other strong worker protections.  By putting people to work on transformative projects in urban and rural communities across the country, we can support jobs that can't be exported.
The Moving Forward framework also includes a strong focus on reducing carbon pollution, strengthening energy efficiency and advancing renewable energy systems – taking an important step in combating the climate crisis while also strengthening our economy, creating good-paying clean energy sector jobs and providing much-needed relief to American families on their energy bills.
Democrats are moving forward with our plan because the cost of inaction is too great for our communities.  Now, it's time for President Trump to return to the bipartisan conversation on how to fund rebuilding America's infrastructure that he stormed out of last year.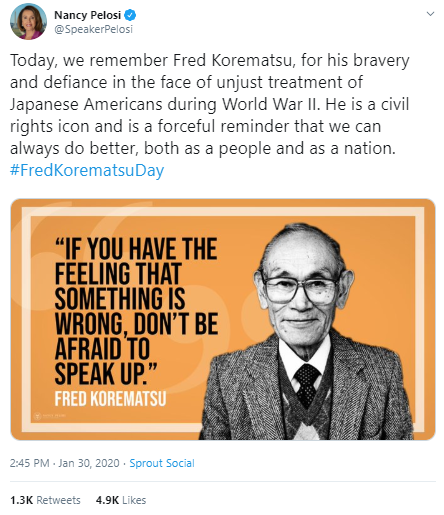 Keeping Americans Safe
As Members of Congress, our first responsibility is to keep the American people safe.  Three weeks ago, this House honored that duty by passing the War Powers Resolution to limit the President's military actions regarding Iran. 
Members of Congress continue to have serious concerns about the President's decision to engage in hostilities against Iran and about his lack of strategy moving forward.  That is why, this week, the House took additional steps to protect American lives and values by passing two strong pieces of legislation, Congresswoman Barbara Lee's legislation to repeal the 2002 Iraq Authorization for Use of Military Force, AUMF, and Congressman Ro Khanna's legislation to prohibit funding for military action against Iran, not authorized by Congress. I am thankful for these Bay Area Members' longstanding leadership to protect American lives.

Our brave service men and women, and their families, and all Americans deserve smart, strong and strategic action, not the Administration's reckless and rash policies. 
 
Administration Reveals Illegal Medicaid Block Grant Scheme
The Trump Administration's Medicaid block grant guidance is the latest example of President's obsession with taking away Americans' health care by any and all means.  After being stopped in the Congress from repealing the health care law and destroying the lifeline of Medicaid, the Administration has decided to ignore the law and steal lifesaving health care from seniors and families anyway. 

The Administration's plan for states to cap and slash Medicaid will have ruinous consequences for rural hospitals, for families seeking opioid addiction treatment for their loved ones and for middle-class seniors with long-term care needs. It would invite states to push Medicaid recipients off of lifesaving medicines, impose unaffordable premiums to maintain coverage and leave more vulnerable families exposed to catastrophic medical bills.

At every turn, the Administration is working to undermine protections for people with pre-existing conditions and to steal the promise of affordable, dependable health care. In the Congress and in the courts, Democrats will fight back against the Administration's illegal block grant scheme to dismantle the health care of seniors and families.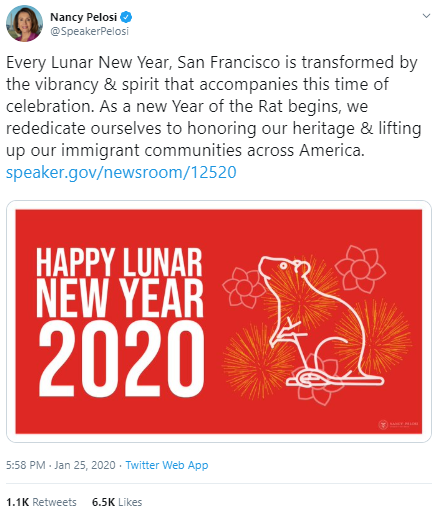 A constituent contacted my office requesting help expediting her Social Security Administration disability benefits that had been awarded to her some time ago. My office was successful in requesting expedition of the process, and my constituent received her back pay in a timely manner.

Caseworkers in my San Francisco office work to address any problems or concerns you may have with a federal government agency. To submit a Casework Authorization Form, please visit my website.
Please feel free to forward this information to your family and friends. To learn more about these efforts, to express your views, or to sign up for email updates, please visit my website. I am also on Twitter at http://twitter.com/NancyPelosi.
 


Sincerely,

Member of Congress