Insidious, Months-Long Pressure Campaign
Exposing the Truth
This week, the American people heard the evidence for themselves from dedicated public servants and career diplomats who have served presidents on both sides of the aisle, including a decorated combat veteran, about the extent of President Trump's abuse of power.
The facts are uncontested: The President abused his power by withholding military aid and a White House meeting in exchange for an investigation into his political rival: a clear attempt by the President to give him the advantage in the 2020 election. Unfortunately, the Republicans chose to ignore the facts and instead perpetuated debunked conspiracy theories, tried to out the whistleblower and refused to address the President's indefensible misconduct.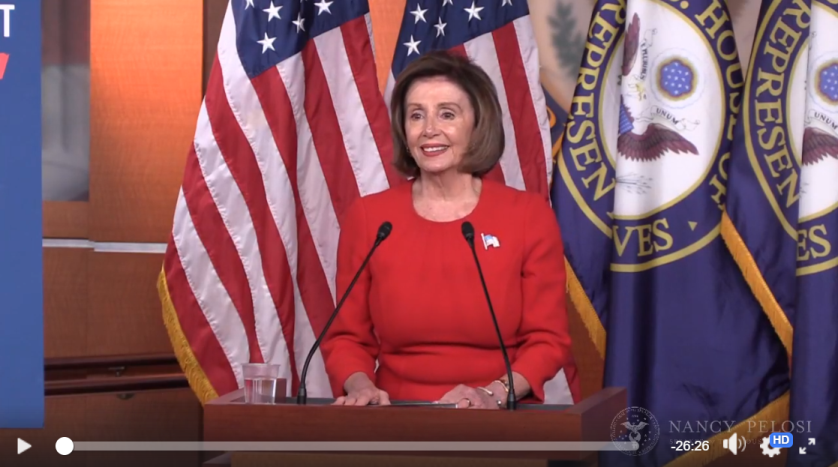 Congresswoman Pelosi holds her weekly press conference following the House's first public hearing in the impeachment inquiry.
The incredibly devastating testimonies we heard this week corroborated evidence uncovered in the inquiry and revealed new evidence that the President was more interested in the investigations than in Ukraine's security and our national security. Ambassador Taylor and Mr. Kent outlined in great detail the full scope and timeline of this extortion scheme that stretched over many months, corroborated on Friday by Ambassador Yovanovitch, a career diplomat and anticorruption crusader. 

Jeopardizing America's national security with bribery to help win elections is wrong. No one is above the law, not even the President of the United States. 

Anyone who watched this week's testimonies would see clear evidence of an abuse of the President's power and violation of his oath of office. House Democrats will continue to defend our democracy and uphold our oath to protect and defend the Constitution.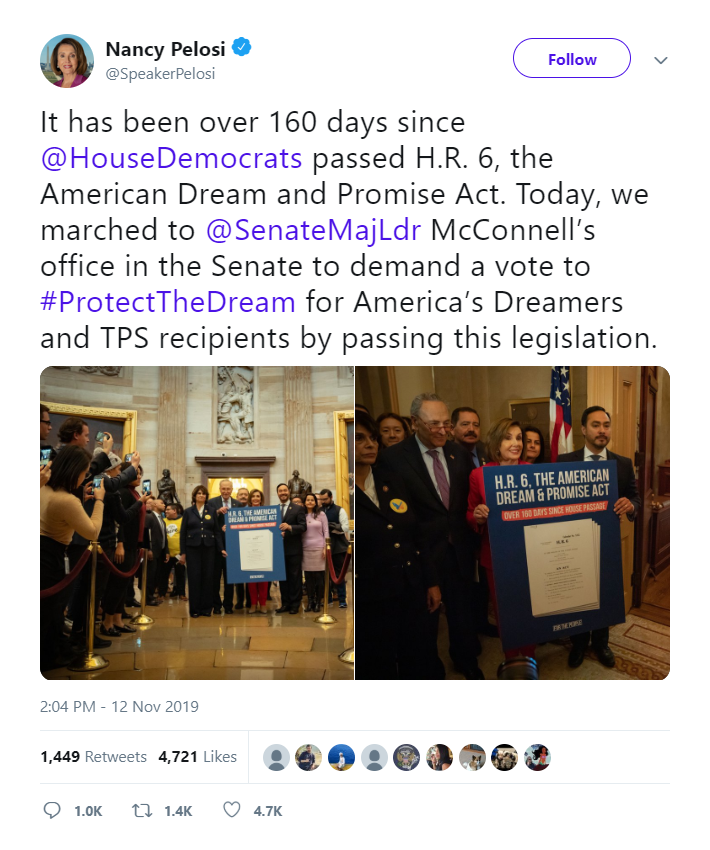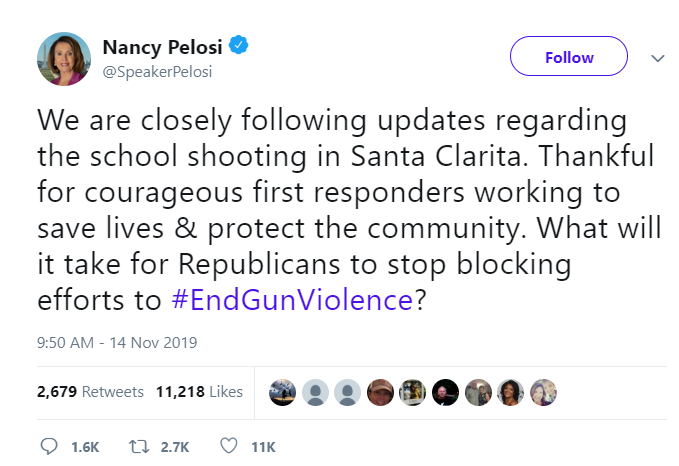 My office assisted a constituent experiencing a challenging time applying for Spousal Benefits after the death of his spouse. My office reached out to the Social Security Administration (SSA) to expedite the process. His application was approved, and he began receiving spousal benefits.

Caseworkers in my San Francisco office work to address any problems or concerns you may have with a federal government agency. To submit a Casework Authorization Form, please visit my website.
Please feel free to forward this information to your family and friends. To learn more about these efforts, to express your views, or to sign up for email updates, please visit my website. I am also on Twitter at http://twitter.com/NancyPelosi.
 


Sincerely,

Member of Congress