Holding Russia Accountable
All Roads Lead to Russia
Last Friday, press reports alleged that, according to American intelligence officials, Russian military intelligence secretly offered Taliban-connected militants bounties for killing American and coalition troops in Afghanistan. Press reports also stated that the White House National Security Council and other key Administration officials were aware of this intelligence in late March and that the President was briefed. However, no action has been taken for three months. The President now denies being briefed, but the Administration has not denied the existence of the intelligence.
Force protection is a primary purpose of intelligence. It should have the same importance to the Commander-in-Chief. Any reports of threats on our troops must be pursued relentlessly. These reports are coming to light in the context of the President being soft on Vladimir Putin when it comes to NATO, the G7, Crimea, Ukraine and the ongoing undermining of the integrity of our elections. 

Congress and the country need answers now. That is why this week, I requested an interagency brief for all House Members immediately. Congress needs to know what the intelligence community knows about this significant threat to American troops and our allies and what options are available to hold Russia accountable. The Administration's disturbing silence and inaction endanger the lives of our troops and our coalition partners. 

Our Armed Forces would be better served if the President spent more time reading his daily briefing and less time planning military parades and defending relics of the Confederacy.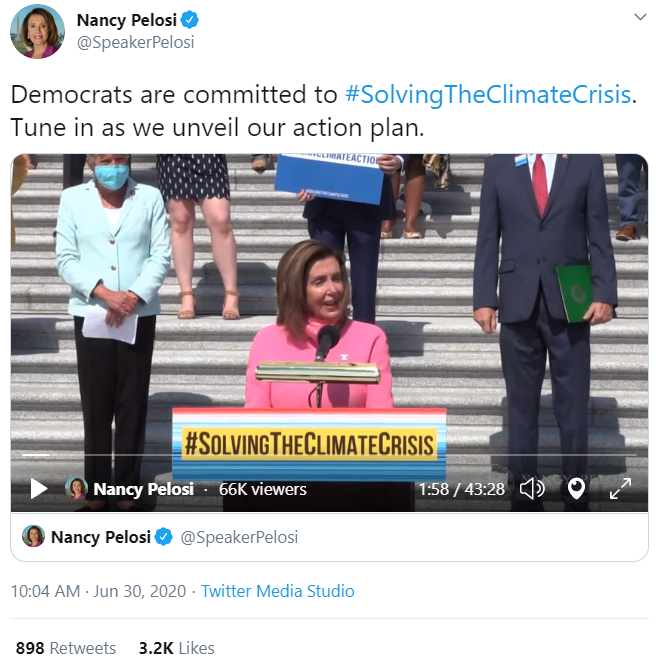 Holding Beijing Accountable
This week, the House passed the Hong Kong Autonomy Act, legislation to impose mandatory sanctions on entities that violate China's obligations to Hong Kong under the Joint Declaration and the Basic Law, by unanimous consent. The United States Congress on bipartisan basis has long been united in our mission to hold Beijing accountable for its brutal crackdown against those peacefully demanding their rights and freedoms, including in Hong Kong. Last year, the House passed the Hong Kong Human Rights and Democracy Act to combat Beijing's aggression. 

The Hong Kong Autonomy Act is another important step toward ending China's accelerating campaign of suppression, intimidation and cruelty waged against the people of Hong Kong. This bill provides an urgently needed response to the cowardly Chinese government's passage of its so-called 'national security' law, which threatens the end of the 'one country, two systems' promised exactly 23 years ago today.  All freedom-loving people must condemn this horrific law, which is purpose-built to dismantle democratic freedoms in Hong Kong. This week, the House Committee on Foreign Affairs was proud of the broad bipartisan participation in a hearing to shine a light on and condemn this dangerous law.

The House continues to urge the President to take strong, strategic action to hold Chinese officials accountable, including through the sanctions set out in this legislation and in the Hong Kong Human Rights and Democracy Act.  We must consider every tool at our disposal, including visa limitations and economic penalties, to keep alive the hopes for freedom, justice and real autonomy for the people of Hong Kong.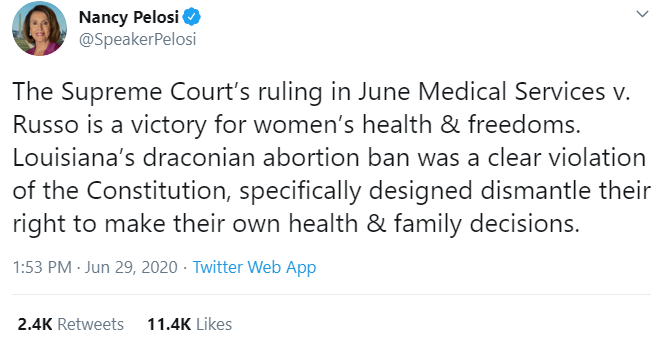 Low-Income Housing Guidance from the IRS
In response to the ongoing COVID-19 pandemic, the IRS issued guidance to extend the time period to meet requirements for certain qualified low-income housing projects or qualified residential rental projects financed with exempt facility bonds. The time periods related to (i) replacements after a casualty loss or disaster, (ii) rehabilitation projects or (iii) carryover allocations that would have ended between April 1 and July 15, 2020, owners and operators generally now have until December 31, 2020 to perform the actions and satisfy the requirements.  Please refer to the guidance for more details.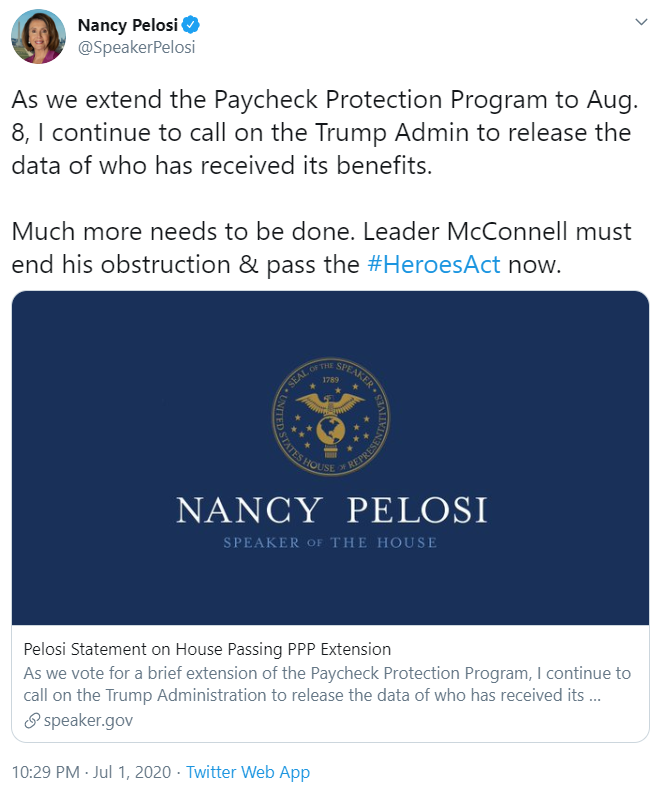 Staying Updated in San Francisco
With the ever present threat of COVID-19, it is important to stay updated with the ongoing changes in our community.  Below you can find some of those changes as well as tools and resources to help with these developments:
  A constituent contacted my office for assistance in expediting a significant amount of backpay he had been previously awarded by the Social Security Administration (SSA). We successfully advocated for a lump-sum payment, and my constituent began receiving his monthly benefits as well.

Caseworkers in my San Francisco office work to address any problems or concerns you may have with a federal government agency. To submit a Casework Authorization Form, please visit my website.
Please feel free to forward this information to your family and friends. To learn more about these efforts, to express your views, or to sign up for email updates, please visit my website. I am also on Twitter at http://twitter.com/NancyPelosi.
 


Sincerely,

Member of Congress