Health Care is a Right— Not a Privilege
11 Years of the Affordable Care Act
On Tuesday, we celebrated the 11th anniversary of the Affordable Care Act (ACA).  For 11 years now, the ACA has stood as a pillar of health and economic security on par with Social Security, Medicare and Medicaid, expanding coverage, lowering costs and securing lifesaving protections for hard-working families. 
Amidst a deadly pandemic, access to quality, affordable health coverage is more important than ever.  Thanks to enhancements made to the ACA in President Biden's American Rescue Plan, such as lower coverage costs for Californians and expanded eligibility for federal subsidies to millions of Americans, we have built on the remarkable progress that the ACA has achieved in the 11 years since its passage, including:
Expanded health care for 20 million Americans.
Improved health care benefits for 150 million families in our country.
Protections for 135 million Americans with pre-existing health conditions.
An end to insurance companies charging women more than men for the same coverage.
In celebrating this milestone, we renew our commitment to strengthening and expanding the ACA's lifesaving protections—because quality, affordable health care must be a right, not a privilege, for all.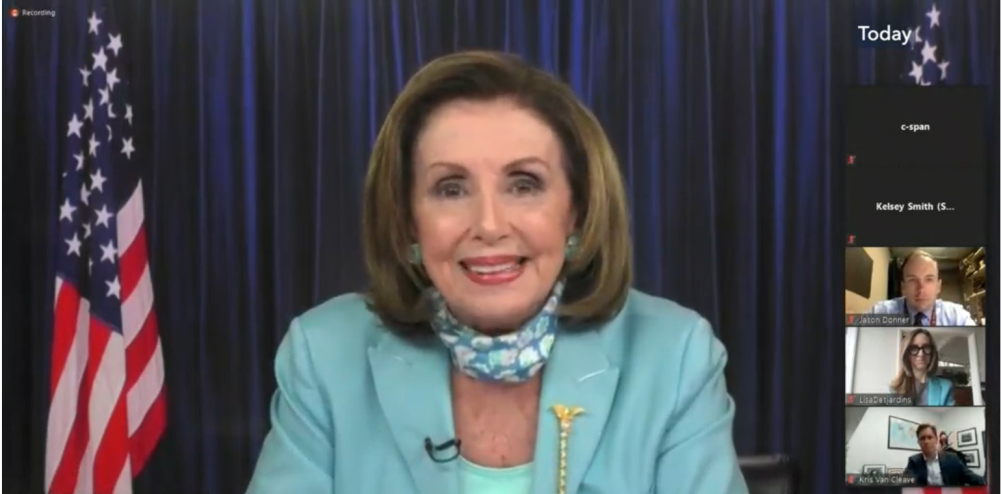 Congresswoman Pelosi speaking to reporters about the 11th Anniversary of the Affordable Care Act.
Enough is Enough
This week, our country watched in horror as a shooting in Boulder, Colorado stole ten innocent lives.  We offer prayers to all those impacted and our gratitude to the heroic first responders.
Now, for the second time this month, our nation has been confronted by the epidemic of gun violence.  For far too long, this scourge has forced too many families in too many places to endure the unfathomable pain and anguish of losing a loved one to gun violence.  That is why, earlier this month, the House took action to prevent this epidemic from continuing to ravage our communities by passing two key bills:
H.R. 8, the Bipartisan Background Checks Act of 2021 to expand universal background checks to all gun sales.
H.R. 1446, the Enhanced Background Checks Act of 2021 to end the "Charleston Loophole," a provision that allows up to 80 percent of firearms used for criminal purposes to be sold without a background check.  The Charleston Loophole is what enabled the horrific hate crime at Mother Emanuel AME Church that killed nine innocent people.
We continue to stand with victims, families and people across the country in saying, 'Enough is Enough.'  Democrats will keep fighting to end the daily tragedy of gun violence and keep our communities safe.
Honoring Equal Pay Day
This week, America marked Equal Pay Day when, almost three months into the year, American women's wages finally catch up to what men earned in the previous year.  Today, full-time working women still earn just 82 cents, on average, for every dollar a man earns, with the wage gap even larger for women of color.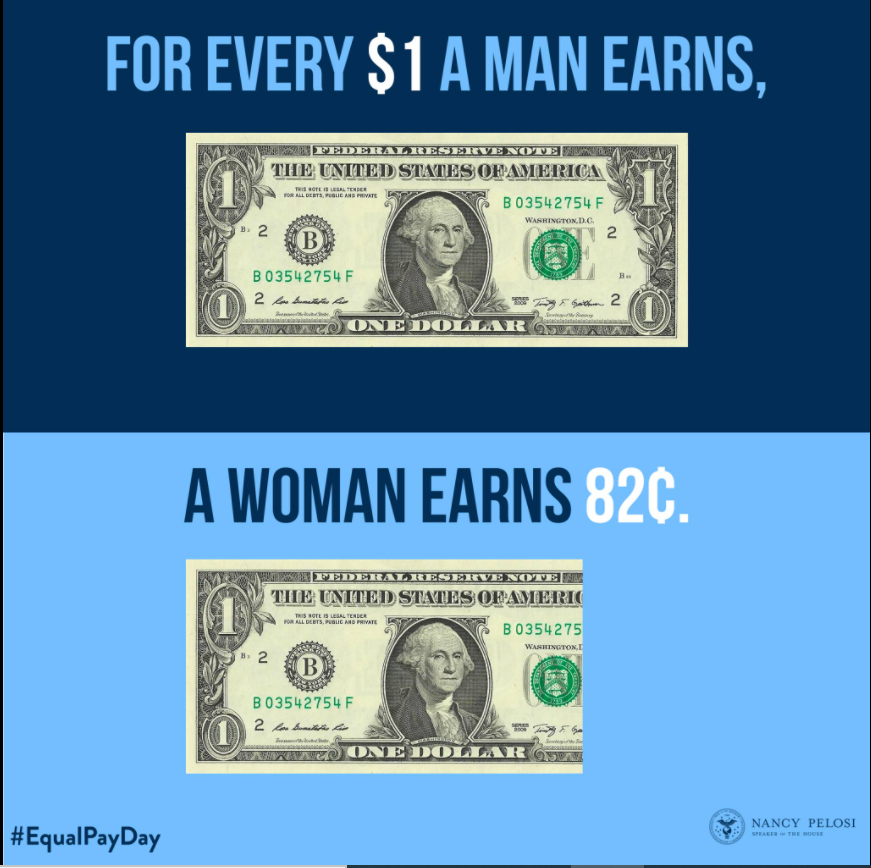 The challenges of the past year have inflicted a further devastating toll on American women, with millions of women having lost their jobs and 2.3 million women being forced to leave the workforce entirely, including more than 1 million mothers, due to the lack of affordable childcare.  The U.S. House of Representatives is proud to take steps to ensure the equal treatment of women:
The American Rescue Plan commits $45 billion for child care and Head Start, funding that enables women earning and children learning.
Next month, the U.S. House of Representatives plans to pass the Paycheck Fairness Act to help secure equal pay for equal work for all Americans.
This Equal Pay Day, Democrats are committed to ensuring all women are empowered to succeed in our economy—because when women succeed, America succeeds.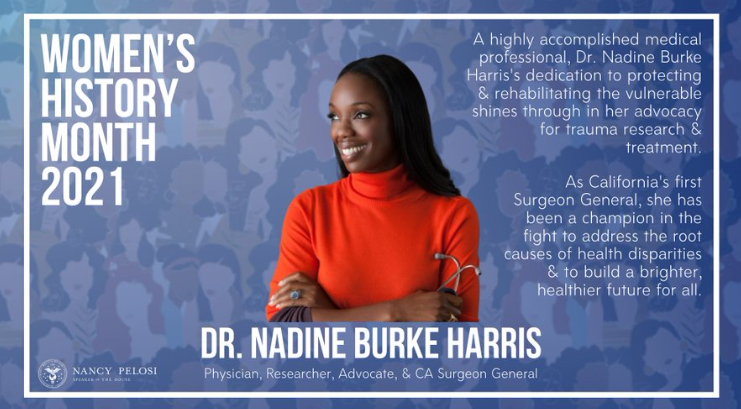 Congressional Art Competition
The Congressional Art Competition is now open to all high school students in San Francisco!  This nation-wide high school arts competition gives Members of Congress an opportunity to celebrate and showcase artistic talent from our Congressional Districts.  Please visit my website to learn more about participating in this year's Congressional Art Competition.  Artwork must be submitted by Sunday, May 2 to be considered.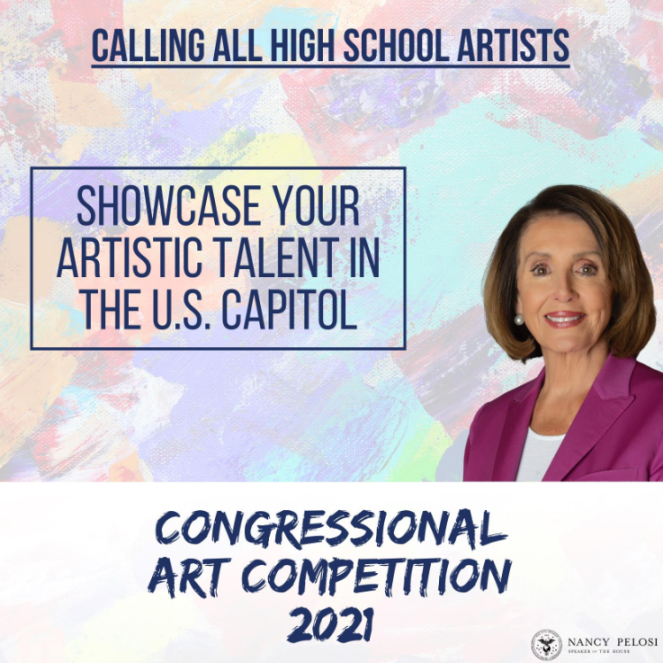 Staying Up To Date on COVID in San Francisco 
With the ever-present threat of COVID-19, it is important to stay updated with the ongoing changes in our community.  Below you can find some of those changes as well as tools and resources to help with these developments:
  My office was contacted by a constituent requesting assistance with obtaining military service records for his father who recently passed away.  After reaching out the National Personnel Records Center, my office was able to help the constituent expedite the military service records for his late father.
Caseworkers in my San Francisco office work to address any problems or concerns you may have with a federal government agency. To submit a Casework Authorization Form, please visit my website.
Please feel free to forward this information to your family and friends. To learn more about these efforts, to express your views, or to sign up for email updates, please visit my website. I am also on Twitter at http://twitter.com/NancyPelosi.
 


Sincerely,

Member of Congress