Get Your Tax Credit Before It's Too Late
Child Tax Credit Week Of Action
This week, I was honored to join parents, advocates, and experts for a San Francisco virtual roundtable to discuss the American Rescue Plan and raise awareness ahead of the upcoming tax deadline on May 17th, so that every eligible family gets the Child Tax Credit.  This tax credit will cut child poverty in half and is estimated to benefit 27 million families across the country.  In San Francisco, nearly 60,000 children will benefit, with an average benefit of $2,400 for families and well over $3,000 for households experiencing poverty.
President Biden's American Families Plan will benefit families by:
Investing in education by providing universal preschool to all three and four year olds
Providing direct support to families by creating national paid family and medical leave
Extending tax cuts for working families by expanding health insurance tax credits and providing an Earned Income Tax Credit
The Child Tax Credit is about helping children in need, putting parents back to work and powering the American economy so that we can recover from this crisis. You can get more information on how to get the Child Tax Credit here. To receive the credit, you need to file your 2020 tax returns – remember, tax day is March 17th. You can find free federal tax assistance here.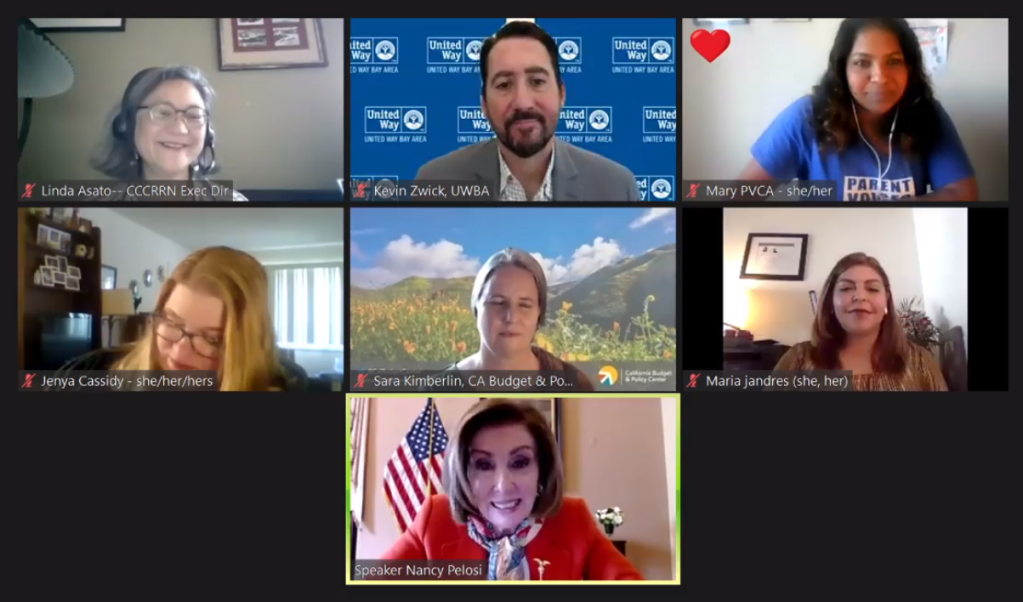 Ahead of the May 17th tax deadline, Congresswoman Nancy Pelosi joined San Francisco parents, advocates and experts for a virtual roundtable to discuss the American Rescue Plan enhanced Child Tax Credit benefits and how it is helping families in San Francisco.
Pregnant Workers Fairness Act
Today the House passed the Pregnant Workers Fairness Act, a bipartisan bill establishing a pregnant worker's clear-cut right to reasonable workplace accommodations.  This landmark legislation advances the health of women and children, the financial security of families and the strength of the American economy.

H.R. 1065, The Pregnant Workers Fairness Act, will:
Protect pregnant workers from being denied employment opportunities
Prevent retaliation against pregnant workers for requesting reasonable accommodation
Prohibit employers from forcing pregnant workers to take paid or unpaid leave if another reasonable accommodation is available
Too often when a pregnant worker asks for a temporary job-related accommodation, she is fired or pushed onto unpaid leave.  With the Pregnant Workers Fairness Act, we are protecting women from pregnancy discrimination.  American women are the engine of the American economy and the key to Building Back Better from this pandemic and economic crisis. In passing this critical legislation, we reaffirm the belief that when women succeed, America succeeds.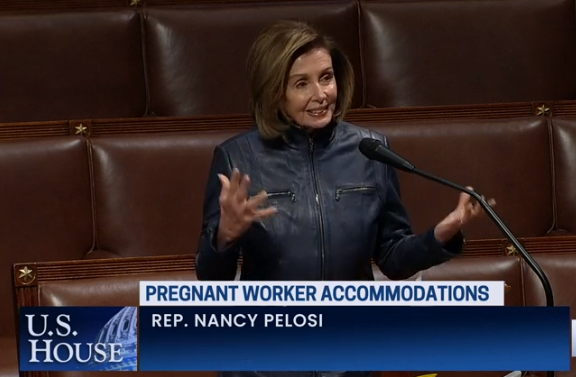 Congresswoman Pelosi on the House Floor advocating for H.R. 1065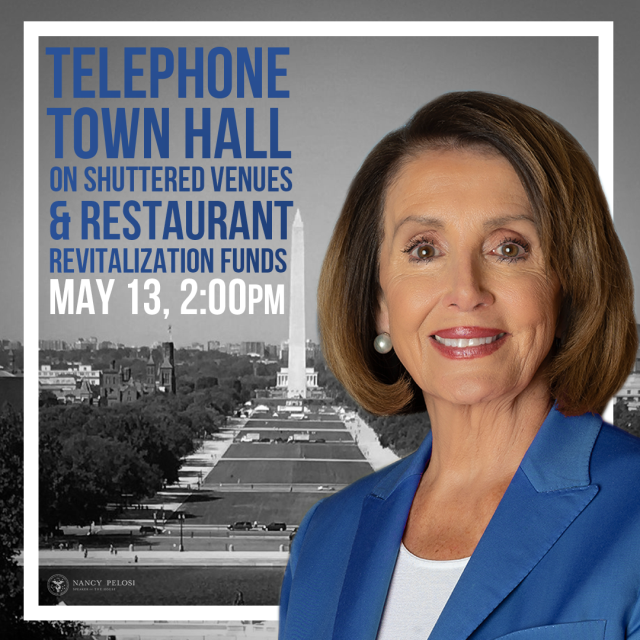 On Thursday, Congresswoman Pelosi hosted a Telephone Town Hall on how San Francisco small businesses can access the Restaurant Revitalization Fund and Shuttered Venue Operators Grant Program for live entertainment venues and performing arts organizations.
Getting Shots in the Arms of 12-15 Year Olds
Starting yesterday, in accordance with state and federal guidance, individuals age 12 and over in San Francisco are now eligible to receive a Pfizer COVID-19 vaccine.  Those newly eligible and their families should visit SF.gov/getvaccinated to learn about options for receiving the vaccine and to find links to schedule appointments at vaccination sites administering the Pfizer vaccine.  Schedule your vaccine dose today and help us get one step closer to crushing this virus.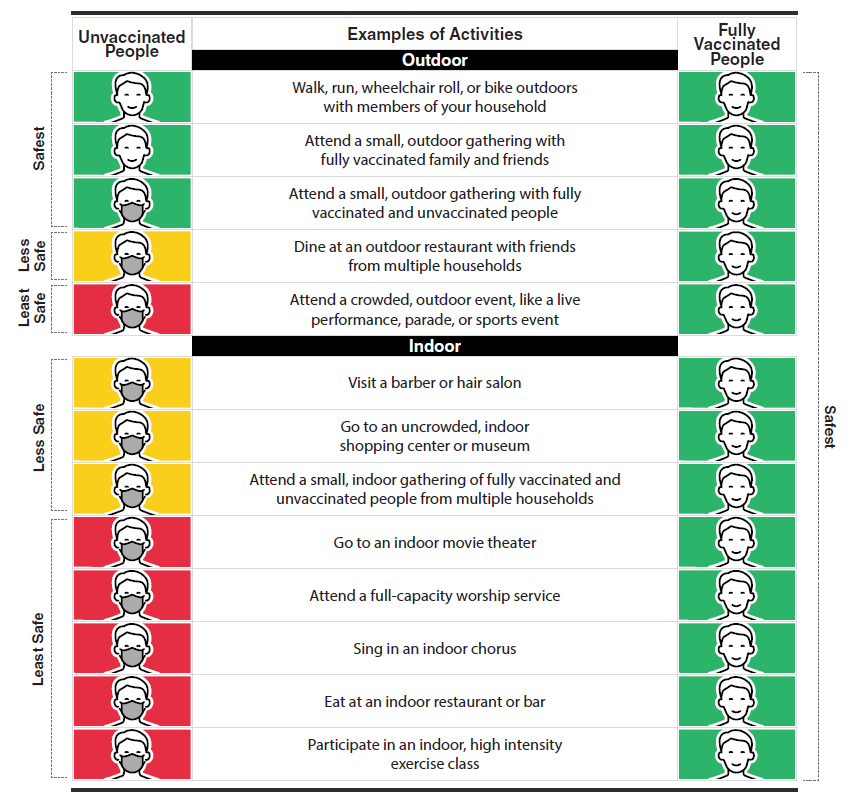 The Center for Disease Control release new guidance this week for fully vaccinated people.  Get the latest information here.

The deadline for this year's Congressional Art Competition has been extended to Friday, June 11.  All interested student can apply here.
Staying Up To Date on COVID in San Francisco 
With the ever-present threat of COVID-19, it is important to stay updated with the ongoing changes in our community.  Below you can find some of those changes as well as tools and resources to help with COVID health:
Help Is Here!  
Under the Biden-Harris Administration, The American Rescue Plan is bringing historical hope and healing to Americans across the nation.  See below for how San Franciscans can benefit from the American Rescue Plan:
If you are unsure how to correctly file your 2020 tax returns, you can find free federal tax assistance here.  If you were not required to file 2019 taxes – because you had little or no income and did not owe money to the IRS – you may need to file a tax return to claim your stimulus payments.

If you are an employer who is providing paid sick and family leave to your employees due to COVID-19, including leave taken by employees to receive or recover from COVID-19 vaccinations, you could be eligible for additional tax credits.  Please use this free online IRS tool to see if your business qualifies for any of the IRS relief programs.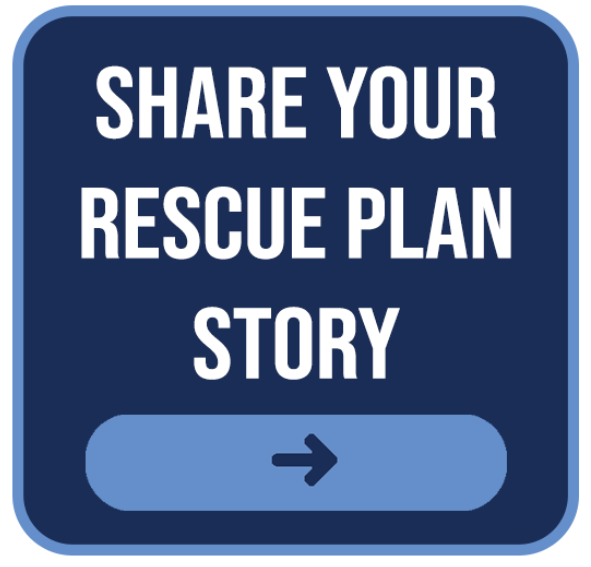 My office was contacted by a constituent in the military who needed assistance with his compassionate care accommodation request to be stationed near his daughter and terminally ill wife.  After my office contacted the Department of the Army, staff was able to facilitate the approval of his request.

Caseworkers in my San Francisco office work to address any problems or concerns you may have with a federal government agency. To submit a Casework Authorization Form, please visit my website.
Please feel free to forward this information to your family and friends. To learn more about these efforts, to express your views, or to sign up for email updates, please visit my website. I am also on Twitter at http://twitter.com/NancyPelosi.
 


Sincerely,

Member of Congress