Ending Police Brutality
Demanding Justice in Policing
America is experiencing a moment of national anguish, as we grieve for those killed by police brutality and racial injustice, including George Floyd, Breonna Taylor, Ahmaud Arbery and so many others.  This week, led by the Congressional Black Caucus, House and Senate Democrats unveiled the Justice in Policing Act – which will take key steps to achieve transformational, structural change to end police brutality in America:
Bans chokeholds;
Stops no-knock warrants for drug cases;
Ends the qualified immunity doctrine that is a barrier to holding police officers accountable for wrongful conduct;
Combats racial profiling;
Mandates data collection, including body cameras and dashboard cameras; and 
Establishes new standards for policing.
In the coming week the House will move this bill through Committee and to the House Floor for a vote.  Once the House passes the Justice in Policing Act, it is the responsibility of the Senate to bring it to the President's desk to be signed. The Congress and the country will not relent until this legislation is made into law.

Police brutality is a heartbreaking reflection of an entrenched system of racial injustice in America.  True justice can only be achieved with full, comprehensive action, and we will not stop until justice has been achieved.
Congresswoman Nancy Pelosi speaks at the U.S. Capitol to discuss the Justice in Policing Act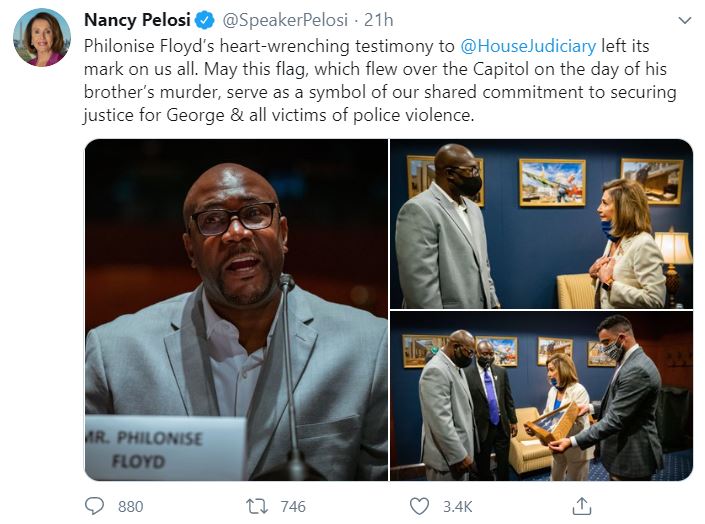 Remembering Those Lost at Pulse
As we mark LGBTQ Pride Month and Gun Violence Prevention Month, we honor the 49 beautiful souls murdered and 53 injured in a stunning act of hatred and bloodshed at the Pulse Nightclub in Orlando.  Four years later, the pain remains all too real for the Orlando community, the survivors and the loved ones of those who were killed, but our resolve to end the scourge of gun violence remains unwavering.

Painfully, since that tragic night, the horror we saw in Orlando has been seen in countless other communities across the country.  In too many places, the epidemics of gun violence and hatred have stolen too many innocent people and left too many families suffering unimaginable loss.  It is our responsibility to protect our communities and keep our children safe.  That is why, over 470 days ago, House Democrats passed H.R. 8, the Bipartisan Background Checks Act, and H.R. 1112, the Enhanced Background Checks Act to ensure universal background checks and close the Charleston loophole that enabled the hate crime at Mother Emanuel Church.  And thanks to Democrats, we secured $25 million for gun violence research at the CDC and NIH for the first time in 20 years.

The men and women murdered at Pulse were there to enjoy an evening of music, dancing and celebration in a place of safety and solidarity; they had the right to live free from the fear of gun violence and hate.  Leader McConnell must listen to the will of the American people, end his partisan obstruction and finally bring H.R. 8 and H.R. 1112 up for a vote.  As we take time to remember those we've lost, we must never back away from our mission to safeguard our communities and end the horrors of gun violence once and for all.
Staying Updated in San Francisco
With the ever-present threat of COVID-19, it is important to stay updated with the ongoing changes in our community.  Below you can find some of those changes as well as tools and resources to help with these developments: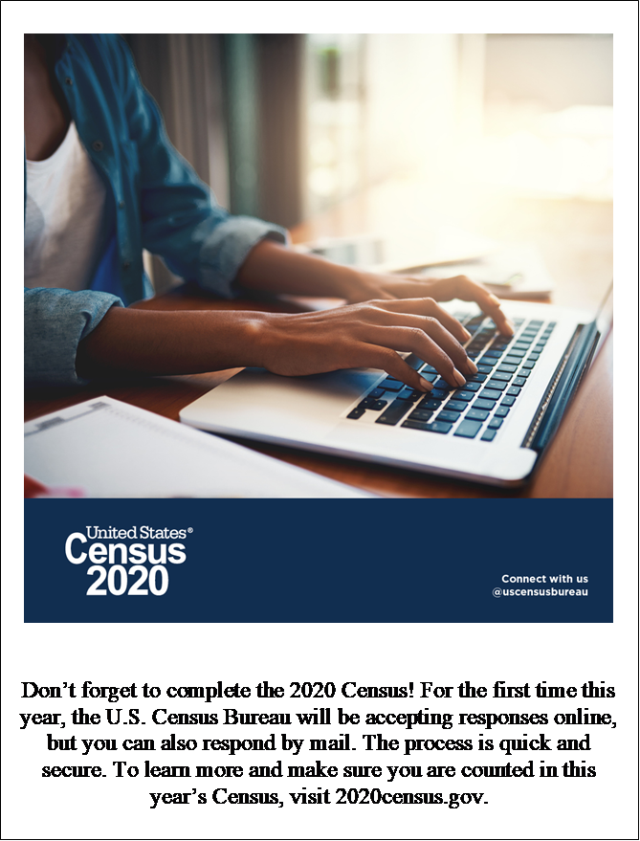 A constituent contacted my office because he and his husband were stuck abroad due to travel restrictions. The constituent urgently needed assistance because they were running out of their critical medications. My office assisted the constituents in contacting the US Embassy to ensure that they were able to get on the next repatriation flight.
Caseworkers in my San Francisco office work to address any problems or concerns you may have with a federal government agency. To submit a Casework Authorization Form, please visit my website.
Please feel free to forward this information to your family and friends. To learn more about these efforts, to express your views, or to sign up for email updates, please visit my website. I am also on Twitter at http://twitter.com/NancyPelosi.
 


Sincerely,

Member of Congress