Emergency Relief for Small Businesses, Hospitals, Health Workers
Congress Passes Interim Emergency Bill
Every day, we see the need for further action to combat the coronavirus crisis.  The numbers are devastating: nearly 900,000 confirmed cases, more than 50,000 dead and more than 26 million initial unemployment claims in the past five weeks alone. That is why yesterday, the House passed H.R. 266, the Paycheck Protection Program and Health Care Enhancement Act in a bipartisan 388-5 vote. This bill will provide the emergency resources that are desperately needed to sustain the life and death fight to protect the lives and livelihoods of the American people.
Sadly, for two weeks, the Administration and Senate Republicans refused to negotiate in a bipartisan way and perpetuated a needless, dangerous delay.  What passed on the Floor is what Democrats proposed two weeks ago, which follows the path set by the bipartisan CARES Act:
For Small Business: We secured an agreement that strengthened the Paycheck Protection Program with $310 billion in additional funding, including billions reserved for businesses in underserved rural, urban and tribal communities.  Additionally, we expanded small business support beyond PPP with $50 billion for emergency disaster lending, translating into more than $350 billion in loans, and $10 billion in emergency disaster grants. 
For Hospitals, Health Workers and Testing: We secured $75 billion for hospitals and physicians – many which are losing revenue every day.  Hospitals and the medical profession are risking their lives and the funding also helps buy PPE.  In addition, we insisted on $25 billion for testing, which is the key to reopening the economy and resuming our lives.  The Administration has agreed to a national strategic testing policy that will focus on increasing domestic testing capacity and will address racial, ethnic and geographic disparities in all communities.
The House is now working to advance our next bill, CARES 2, which must provide strong support for essential workers so that they can get paid.  Our lives and well-being are threatened if our health care, police, fire, EMS, teachers and other vital workers do not have the support that they need.  CARES 2 must also meet workers' needs with OSHA protections for safety in the workplace, family and medical leave, increased SNAP, full funding for COBRA and a Special Enrollment Period for those without health insurance, and pension support, more Unemployment Insurance and direct payments for those who are struggling.
Congresswoman Pelosi talks to reporters in the U.S. Capitol as House Democrats continue working For The People.

Checks for Non-Filers With Children
This week, the IRS issued a special alert for several groups of federal benefit recipients who did not file a tax return in 2018 or 2019 and who have dependents. 

Individuals receiving Supplemental Security Income (SSI) or Veterans Affairs benefits who are not required to file a tax return but who have children must take an extra step to receive the extra $500 per eligible child on top of their automatic payment of $1,200 that they are eligible for.  For individuals without dependents, no action is needed and you will receive your payment automatically.

This group of beneficiaries has until the end of the month to register using the special non-filer tool on IRS.gov. This will ensure all their eligible Economic Income Payment goes into a single payment.

If the IRS does not receive the dependent information before payments are issued, the payment at this time will be $1,200 and, by law, the additional $500 per eligible child amount will be paid in association with a return filing for tax year 2020.

Families desperately need economic assistance, and it is unfortunate that the Administration set such a short timeline for individuals to receive the funds that they are entitled to. Congressional Democrats will continue to do everything that we can to ensure that those in need receive their full benefits as soon as possible.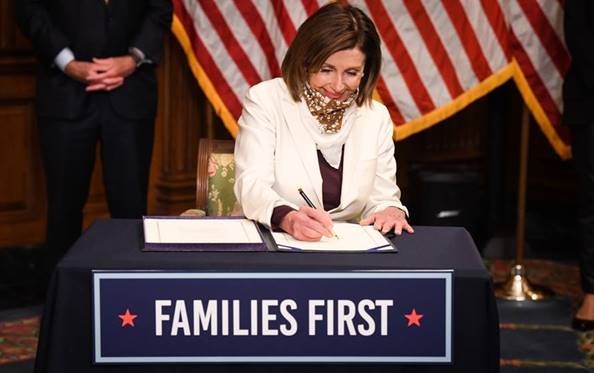 Congresswoman Pelosi signs the Paycheck Protection Program and Health Care Enhancement Act to protect families across America and ensure more small businesses have access to the resources they need.
Staying Updated in San Francisco
With the ever present threat of COVID-19, it is important to stay updated with the ongoing changes in our community.  Below you can find some of those changes as well as tools and resources to help with these developments: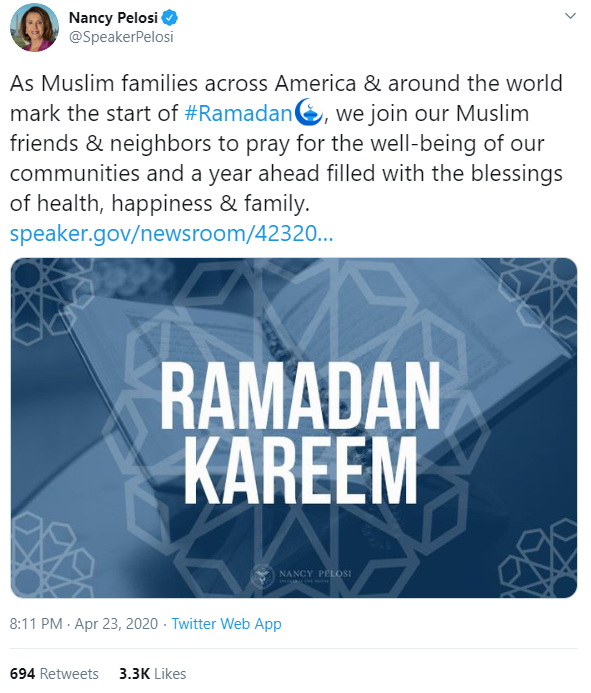 Commemorating the Armenian Genocide
On this solemn day, 105 years after the leaders of the Ottoman Empire began their systematic extermination of 1.5 million Armenian men, women and children, we take time to honor the victims and survivors of the Armenian Genocide.  The horrific acts of barbarism perpetrated against innocent Armenians remains a stain on human history and a chilling reminder of our responsibility to stay vigilant against atrocities in our own time.

 The facts are undeniable.  Yet, generations of Armenians have had to fight tirelessly against those who attempted to rewrite history and deny the truth of the Armenian Genocide.  That is why, last year, the U.S. Congress sought to right this grievous wrong by overwhelmingly voting to stand firmly on the side of honesty and etch the truth of the Armenian Genocide forever into the Congressional Record.  In doing so, we honored those who were silenced forever and reaffirmed our commitment to never stay silent or allow these crimes to ever happen again.

Today, as the world faces an unprecedented crisis, we must heed the lessons of this dark hour in history and summon the strength to speak out against heinous acts of discrimination, racism and violence wherever and whenever they occur.  Together, we must insist on the truth of our past, oppose the forces of hatred in our present and advance the blessings of hope and peace for our future.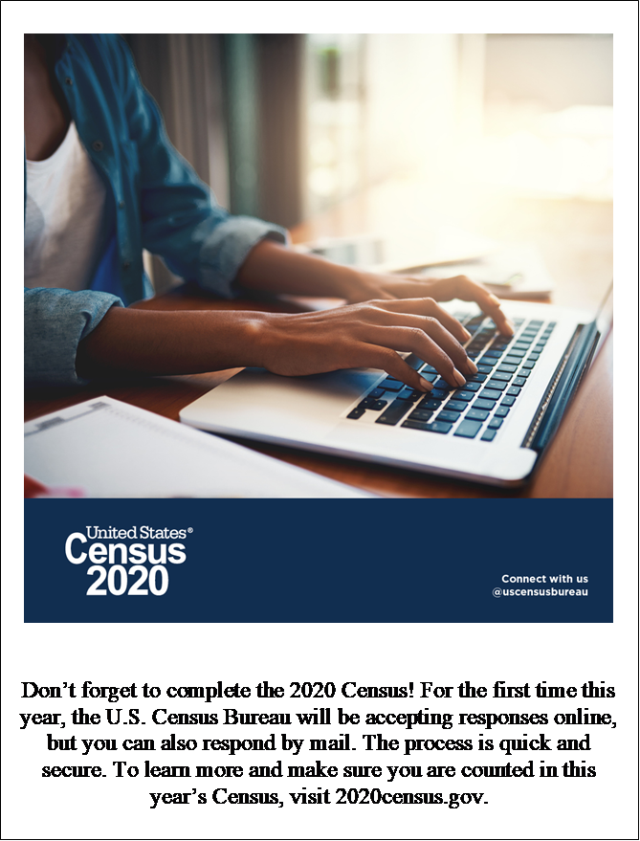 A constituent recently contacted me to get assist for her elderly father who was stranded overseas. The situation was urgent because the country imposed a curfew and he was running out of medication. After staff contacted the US Embassy, the office was able to assist the constituent's father with getting on the next flight out of the country back to his family.

Caseworkers in my San Francisco office work to address any problems or concerns you may have with a federal government agency. To submit a Casework Authorization Form, please visit my website.
Please feel free to forward this information to your family and friends. To learn more about these efforts, to express your views, or to sign up for email updates, please visit my website. I am also on Twitter at http://twitter.com/NancyPelosi.
 


Sincerely,

Member of Congress