Don't Mess With Democracy
Fighting for Truth
On January 6th, our temple of democracy was violently attacked by insurrectionists.  The gleeful desecration of our Capitol resulted in multiple deaths, physical harm to over 140 members of law enforcement and terror and trauma among staff, support workers and Members.
This week, the House took bold, urgent action by passing two bills to investigate this deadly insurrection and prevent future attacks on our democracy.
Passing with a strong bipartisan vote, H.R. 3233, the National Commission to Investigate the January 6 Attack on the United States Capitol Complex Act, will create an independent, bipartisan 9/11-style Commission to:
Investigate and report upon the facts and causes of the January 6th attack on the Capitol as well as the influencing factors that may have provoked the attack on our democracy.
Issue a final report on findings and recommendations by the end of this year in order to prevent future attacks on our democratic institutions.
Additionally, the House of Representatives passed H.R. 3237, The Emergency Security Supplemental to Respond to January 6th, which will help us better protect the Capitol and those of us who work in it:
Reimbursing the National Guard and the District of Columbia for their response and subsequent presence at the Capitol.
Supporting the valiant Capitol Police force with overtime pay, retention bonuses, equipment replacement and wellness and trauma support.
Prosecuting the perpetrators of the January 6th insurrection.
These bills are about our democracy – ensuring that the Capitol dome remains a symbol of freedom and a beacon of hope across the country and around the world.  With this swift, strong action, Congress sends a resounding message to terrorists both at home and abroad: our commitment to the Constitution and to the American people is unshakeable.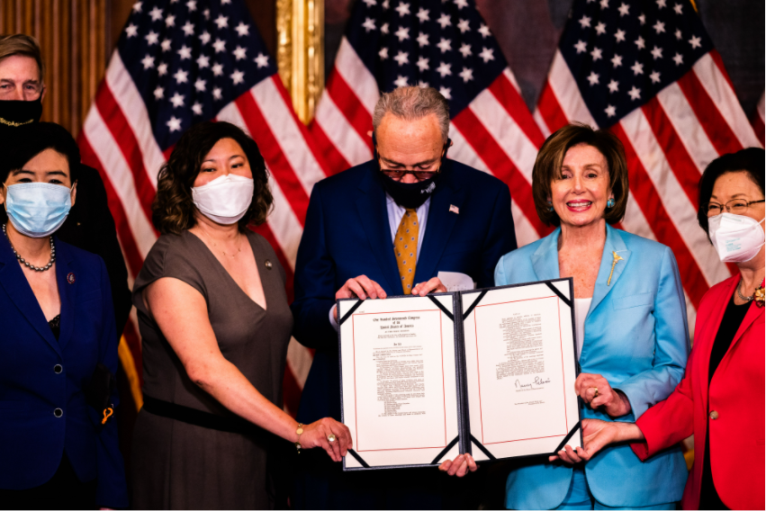 Congresswoman Nancy Pelosi signs the COVID-19 Hate Crimes Act before it was signed into law by President Biden on Thursday.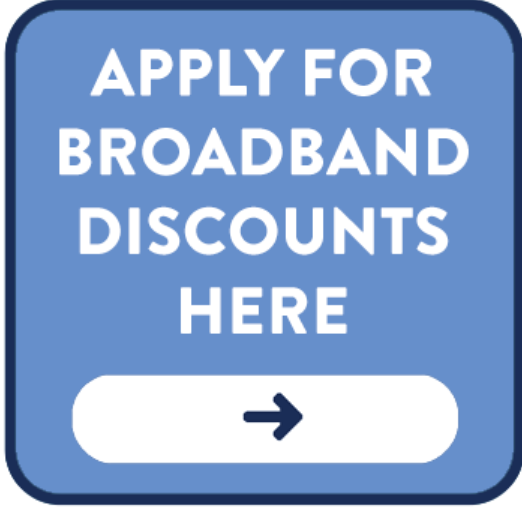 In December, Congress passed the Emergency Broadband Benefit which provides a discount of up to $50 per month towards broadband service for eligible households; and a one-time discount of up to $100 to purchase a laptop, desktop computer, or tablet.  Go to GetEmergencyBroadband.org to apply online and to find participating providers near you.

Honoring a San Francisco Hero
This weekend, San Franciscans and Americans around the nation will celebrate Harvey Milk Day, honoring a courageous, visionary and trailblazing leader who dared to dream of a world where all could live with pride.  On what would have been Harvey's 91st birthday, we will remember his audacity to live authentically and his fierce voice for justice, which has inspired generations of loud and proud activists to carry on his causes.
As we honor this San Francisco icon, let us renew our vow to finish the work that Harvey began, live up to our nation's funding promise of full equality and build a brighter future for all Americans – no matter who they are or who they love.  That is why House Democrats will not relent until the landmark Equality Act, which has already passed the House twice, becomes the law of the land. 

Staying Up To Date on COVID in San Francisco 
With the ever-present threat of COVID-19, it is important to stay updated with the ongoing changes in our community.  Below you can find some of those changes as well as tools and resources to help with COVID health:
Help Is Here!
Under the leadership of Democrats in Congress and the Biden-Harris Administration, the American Rescue Plan is bringing hope and healing across the nation.  This week, the U.S. Department of Housing and Urban Development announced San Francisco would receive 887 Emergency Housing Vouchers to help prevent and end homelessness as part of the Rescue Plan.  See below for how you can benefit from the American Rescue Plan:
The deadline for this year's Congressional Art Competition has been extended to Friday, June 11; apply here.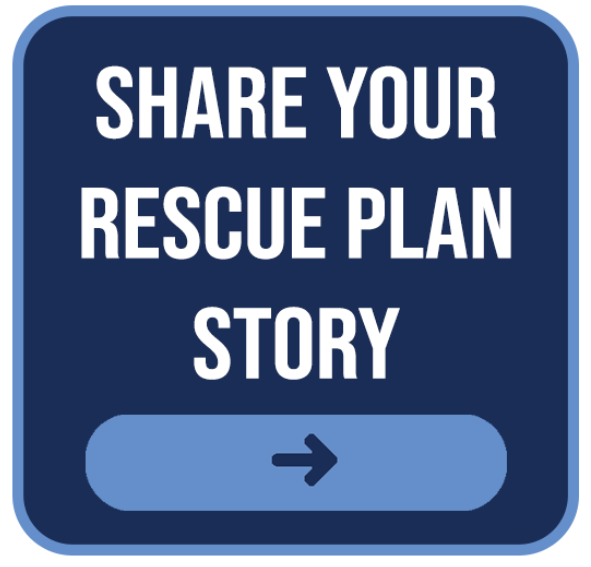 My office was contacted by a constituent whose business was struggling without a loan through the Paycheck Protection Program.  Our CA-12 staff were able to contact the Small Business Administration and help the San Franciscan get a $441,500 loan approved for their local business.

Caseworkers in my San Francisco office work to address any problems or concerns you may have with a federal government agency.  To submit a Casework Authorization Form, please visit my website.
Please feel free to forward this information to your family and friends. To learn more about these efforts, to express your views, or to sign up for email updates, please visit my website. I am also on Twitter at http://twitter.com/NancyPelosi.
 


Sincerely,

Member of Congress