Delivering For America
Don't Mess With USPS
The Postal Service is a pillar of our democracy, enshrined in the Constitution and essential for providing critical services: delivering prescriptions, Social Security benefits, paychecks, tax returns and absentee ballots to millions of Americans, including in our most remote communities.  Yet, the President – enabled by his top mega-donor Postmaster General Louis DeJoy – is waging a campaign to sabotage the election by manipulating the Postal Service to disenfranchise voters.
This week, thanks to the activism of Democrats and the American people, Postmaster General DeJoy made an alleged pause in operational changes delaying the mail.  However, this is not a solution and is misleading.  This pause is wholly insufficient and does not reverse damage already wreaked.  The Postmaster General admitted that he has no intention of replacing the sorting machines, blue mailboxes and other key mail infrastructure that have been removed and that plans for overtime which are critical for the timely delivery of mail are not in the works.  All of these changes directly jeopardize the election and disproportionately threaten to disenfranchise voters in communities of color.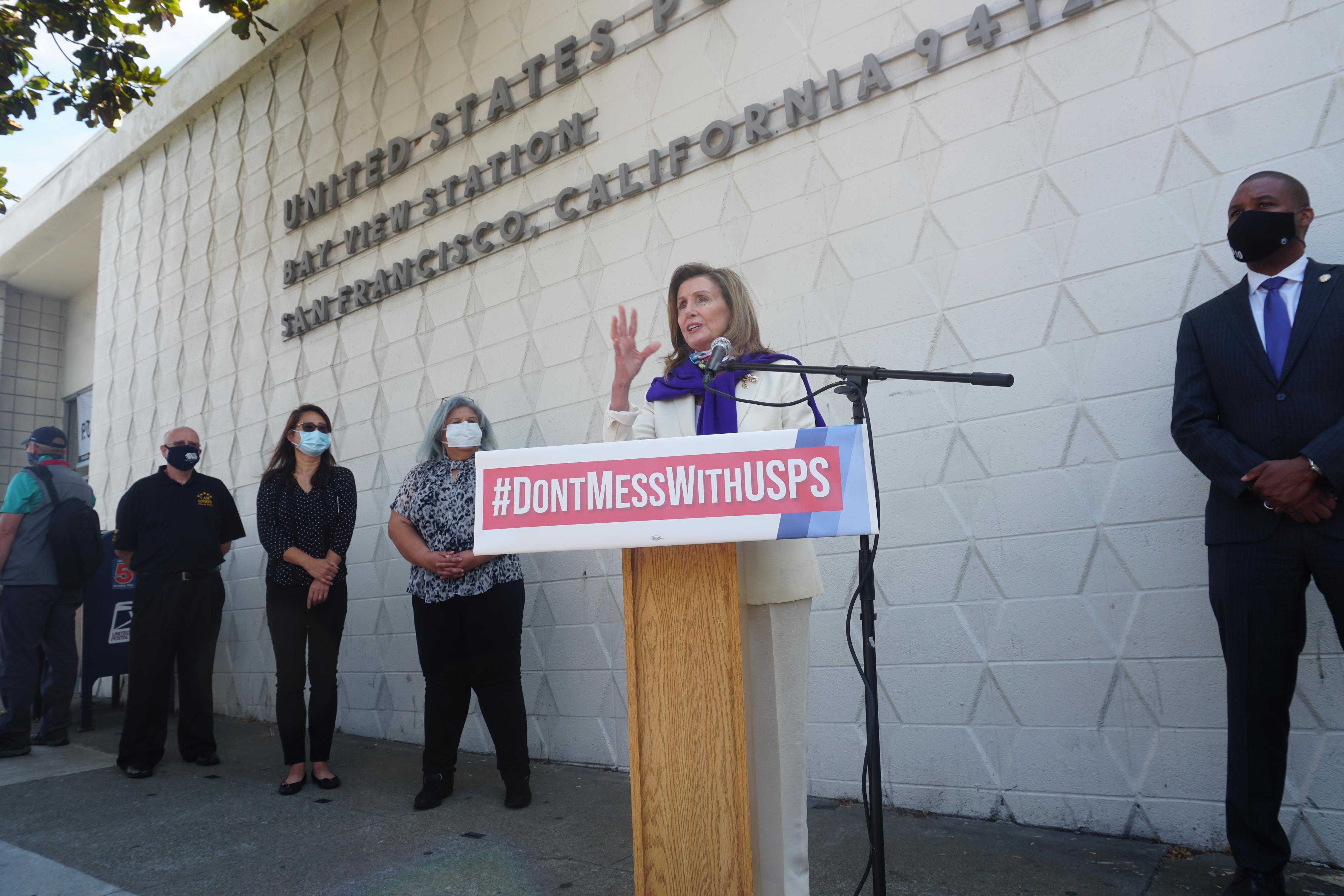 Congresswoman Pelosi joins District 10 Supervisor Shamann Walton and leaders from the National Association of Letter Carriers and the American Postal Workers Union at the Bayview Post Office for a Day of Action demanding the Administration reverse their campaign to sabotage the election by manipulating the Postal Service.
Tomorrow, the House will return to session to vote on Oversight and Reform Committee Chairwoman Maloney's 'Delivering for America Act,' which prohibits the Postal Service from implementing any changes to operations or level of service it had in place on January 1, 2020 and provides $25 billion in critical funding to support the Postal Service: the same level of funding recommended by the USPS Board of Governors, which is composed of 100 percent Trump appointees.  The House will also be demanding answers from the Postmaster General in his testimony next week at the Oversight and Reform Committee's "Protecting the Timely Delivery of Mail, Medicine, and Mail-in Ballots" hearing.

 If you are currently experiencing issues with the Postal Service, please click the button below to visit my website and report a problem.  You can also call my San Francisco District Office at (415) 556-4862.  Caseworkers are available to help address problems or concerns you may have with the Postal Service, including delays in delivery or missing mailboxes.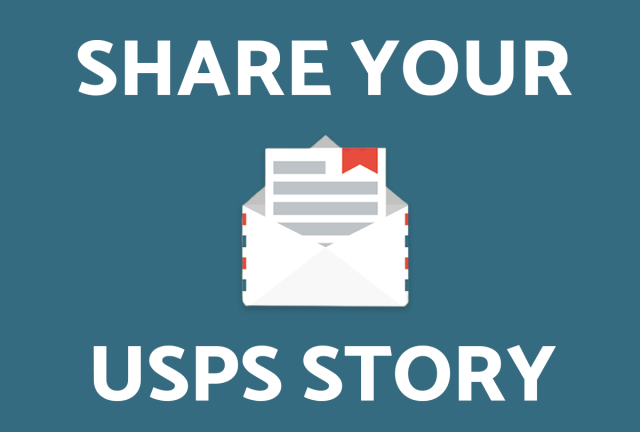 Stay Informed and Alert This Wildfire Season
With record breaking lightning strikes and a Heat Emergency Proclamation in effect, Governor Newsom recently declared a Statewide Emergency due to the fires and extreme weather conditions that threaten the safety of millions of Californians.  It is important to stay updated on the developments of these devastating wildfires to protect yourself and our fellow community members. Below you can find some tools and resources to help you navigate these developments: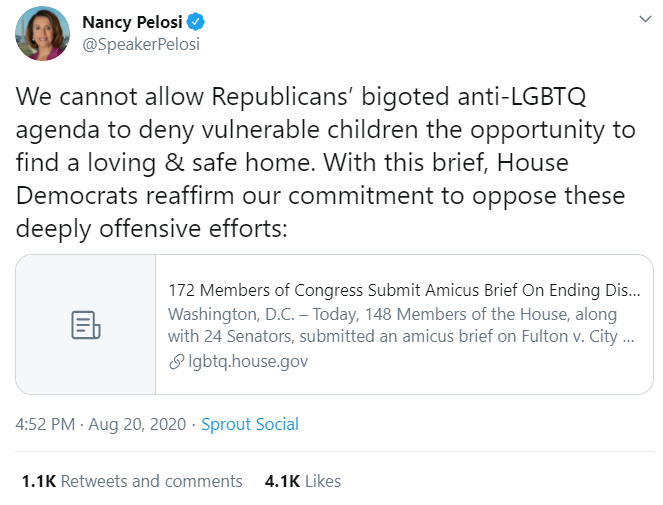 Staying Updated in San Francisco 
With the ever-present threat of COVID-19, it is important to stay updated with the ongoing changes in our community.  Below you can find some of those changes as well as tools and resources to help with these developments:

San Francisco Police Department Offers $100,000 reward to help solve killing of 6-year-old Bayview boy Jace Young
I also wanted to flag that SFPD is offering a $100,000 reward to anyone who can help law enforcement arrest and convict the person or people who killed 6-year-old Jace Young, who was shot in the Bayview district while watching fireworks with family on the Fourth of July.  Anyone with information regarding this case may contact Sgt. Timothy Kiely #1215 of the San Francisco Police Department Homicide Detail at 415-553-9099 during business hours, by calling the SFPD 24-hour tip line at 415-575-4444 or by sending a text message to Text-A-Tip at TIP411 and beginning the text message with SFPD.

 
  A constituent contacted my office for assistance with a mailbox drop-box that had been removed nearby at his senior residence. After my office contacted USPS, the agency was able expedite replacement of the mailbox.

Caseworkers in my San Francisco office work to address any problems or concerns you may have with a federal government agency. To submit a Casework Authorization Form, please visit my website.
Please feel free to forward this information to your family and friends. To learn more about these efforts, to express your views, or to sign up for email updates, please visit my website. I am also on Twitter at http://twitter.com/NancyPelosi.
 


Sincerely,

Member of Congress