Beat the Heat: Staying Safe This Summer
Heat Wave, Drought and Wildfire Preparedness
Over the past month, the Bay Area has experienced several dangerous heat waves, with more expected to come throughout the summer.  That's why, yesterday, Governor Newsom expanded his drought emergency declaration and called on Californians to voluntarily start reducing water consumption by 15%.  Make sure you and your family stay safe by looking out for heat advisories and excessive heat warnings from the National Weather Service. 

You should also sign up here for Flex Alerts from the California ISO to receive emergency notifications when electricity is in short supply near you due to power grid shortages.  Cal ISO issued a new flex alert for today, asking California residents to conserve electricity from 4 PM to 9 PM.

During a heat wave event, cooling centers are also available around the Bay Area.  Click here to find cooling centers near you.

The American Red Cross has provided a comprehensive list to help you prepare for the next heat wave:
Stay hydrated
Gather water and the proper emergency supplies, including a go-kit with 3 days of supplies
Take actions to keep your home cool, such as covering windows and adding insulation to keep the heat out
Plan to go to a cool place with air conditioning
As California enters another wildfire season, it is important to stay informed.  Check out these Wildfire Recovery Resources from the Governor's Office of Emergency Services to learn more about the state's response to wildfires.  To stay up to date on current burning wildfires and see their status and location, check out Cal Fire's Incident Map.  Stay safe and stay prepared!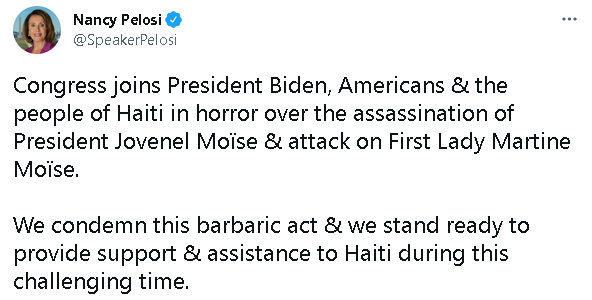 Passport Casework
With the country reopening after COVID-19, my San Francisco Office has been receiving a significant increase in requests for help with passport-related casework.  Unfortunately, due to the high volume of requests, the San Francisco Passport Agency has been taking longer than usual to process applications.  Regular passport expedite service is currently taking up to 12 weeks and routine service is taking up to 18 weeks.  If you have emergency or life-and-death travel overseas and need passport assistance, please feel free to contact my office: (415) 556-4862.

If you are planning to travel internationally, make sure to check your passport's expiration date.  In addition, be sure to enroll your trip with the State Department's Smart Traveler Enrollment Program, to receive important information from the U.S. Embassy about safety conditions in your destination country.  If you need assistance with casework relating to other federal agencies, please visit my website at Pelosi.House.gov/how-can-i-help-you/help-with-a-federal-agency to find out how we can help.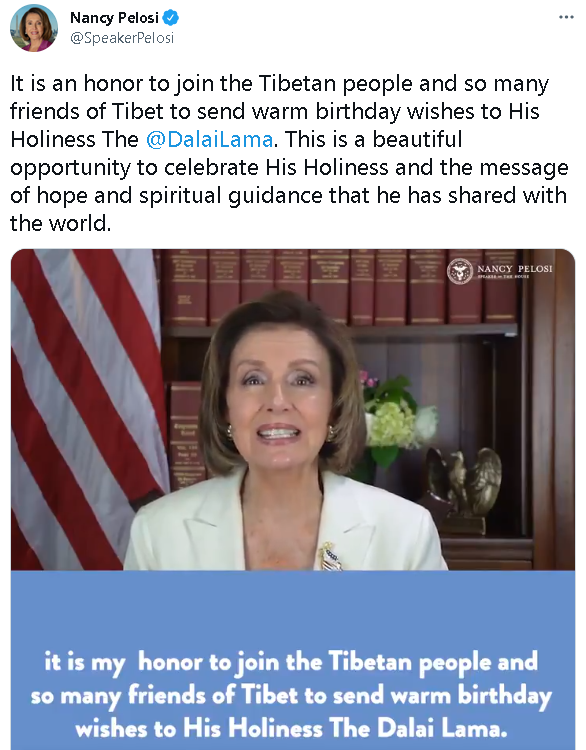 Congressional App Challenge
The Congressional App Challenge is back!  Each year, Members of the U.S. House of Representatives host district-wide Congressional App Challenges for middle school and high school students to encourage them to learn to code and pursue careers in STEM.  Over 14,000 students have participated in the past 4 years, with more students applying each year.  Registration is open now for all middle school and high school students in San Francisco.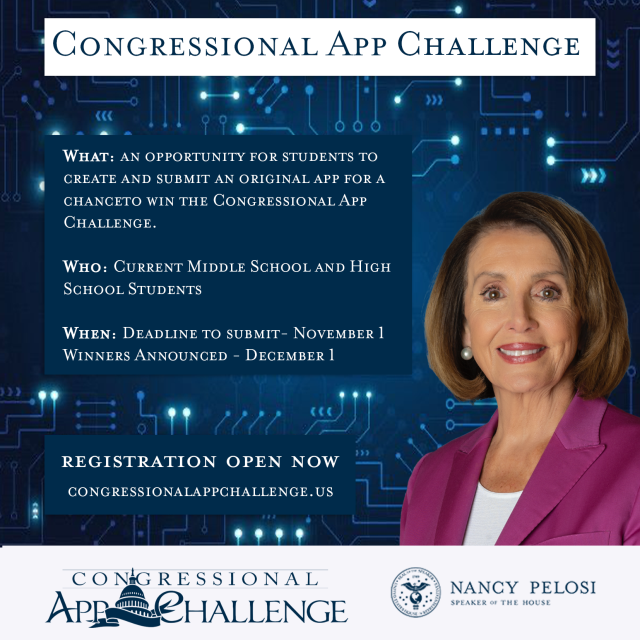 Help Is Here!
Under the leadership of Democrats in Congress and the Biden-Harris Administration, the American Rescue Plan is bringing hope and healing across the nation.  See below for how you can benefit from the American Rescue Plan:
Starting July 15th, eligible families will begin receiving the Advance Child Tax Credit.  If you filed an income tax return in 2019 or 2020 or received an Economic Impact Payment in 2020 or 2021, you will automatically receive up to $300 a month for each child under the age of 6, and up to $250 per child age 6 through 17.  If you did not file a tax return in 2019 or 2020 or receive an Economic Impact Payment, the IRS unveiled an online Non-filer Sign-up tool designed to help eligible families who do not normally file tax returns register for the monthly Advance Child Tax Credit.  
Keeping Ahead of COVID in San Francisco 
As the Delta variant spreads, please continue to get vaccinated and take precautions to keep you and your loved ones safe.  The San Francisco Department of Public Health announced that the Moscone Center South vaccination center will close on July 14th.  For eligible residents over the age of 12, find out where your local free vaccination sites are here.  Learn about free testing options in San Francisco here.  California also announced a digital vaccination portal which can be accessed here.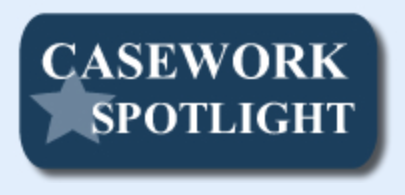 A San Franciscan contacted my office needing an urgent visa to visit a family member experiencing a life-and-death emergency overseas.  After my office contacted the U.S. Embassy, we were able to assist the constituent with securing a travel wavier needed to go abroad and see the family member one last time.

Caseworkers in my San Francisco office work to address any problems or concerns you may have with a federal government agency.  To submit a Casework Authorization Form, please visit my website.

 
Please feel free to forward this information to your family and friends. To learn more about these efforts, to express your views, or to sign up for email updates, please visit my website. I am also on Twitter at http://twitter.com/NancyPelosi.
 


Sincerely,

Member of Congress