Are You Covered?
Covered California Opens Special Enrollment Period
The Affordable Care Act stands as a pillar of health and economic security for millions of Californians and Americans across the country.  Since it began, the ACA has lowered the uninsured rate in California by over 50 percent, giving millions of families health security, and freedom from the fear that an unexpected medical expense will lead to financial ruin. 
California is a shining example of the lower health costs and increased coverage that are possible when leaders are committed to health care progress instead of health care sabotage.  Millions of Americans are needlessly suffering because of their state's senseless refusal to expand Medicaid, and the Trump Administration's cruel efforts to push affordable, dependable health coverage out of their grasp.

This week, Covered California launched a new Special Enrollment Period allowing consumers who were unaware of California's new state subsidy program and the state penalty, to enroll in coverage for 2020. Consumers who fall into these categories, or who are currently insured off-exchange and wish to switch to Covered California to benefit from the new state subsidies will have from February 18th to April 30th to sign up for coverage. 
For more information about the new special enrollment period, Californians can:
Californians should use this new Special Enrollment Period to ensure they have the benefits and protections they and their families need to stay healthy and thrive. House Democrats will continue to oppose Republicans' outrageous health care sabotage as we fight For The People to lower the cost of health care and the price of prescription drugs, protect people with pre-existing conditions and advance progress for all Americans.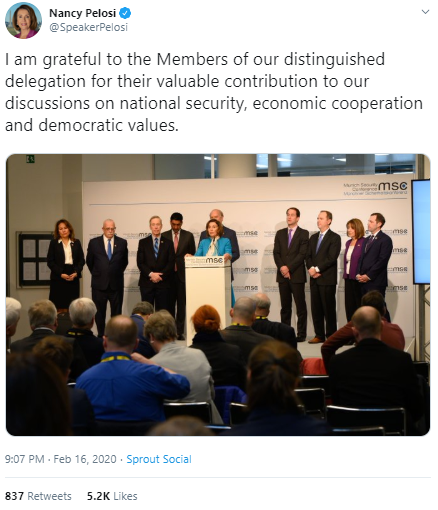 Making Tax Season Easier
A new year means a new tax season, and I want to provide San Franciscans with the information and resources they need to file their taxes in an easy and timely manner. 

This year's filing deadline is April 15, and taxpayers who request and are granted a six month extension will have until October 15 to file. The IRS Resources below include helpful tips for filing your tax return:
I encourage all eligible San Franciscans to take advantage of the Earned Income Tax Credit (EITC) and the Child Tax Credit (CTC). These credits reduce the amount of tax you owe and may give you a refund. The EITC is designed to help offset Social Security taxes for low-and moderate-income workers. The EITC is a "refundable" credit, which means if your total refundable tax credits exceed your tax liability, the government will pay you the difference.  The income level to qualify for the EITC, as well as to qualify for the maximum amount of the credit, varies depending upon the taxpayer's filing status and number of children. To find out if you qualify for the EITC, click here. In addition to the EITC, the CTC helps families offset the cost of raising children.  The CTC is worth up to $2,000 per child, with up to $1,400 refundable. To learn more about the CTC, click here. 
San Franciscans can also take advantage of California's Earned Income Tax Credit (CalEITC) and Young Child Tax Credit. If you meet the qualifying income thresholds and earned wages this year, you may qualify for CalEITC. If you qualify for CalEITC and have a child under the age of 6, you may also qualify for the Young Child Tax Credit. Together, these state credits can put hundreds or even thousands of dollars in your pocket. To find out if you qualify, click here.  
For further assistance with filing your taxes this season, you can visit IRS.gov or call toll-free 1-800-829-1040.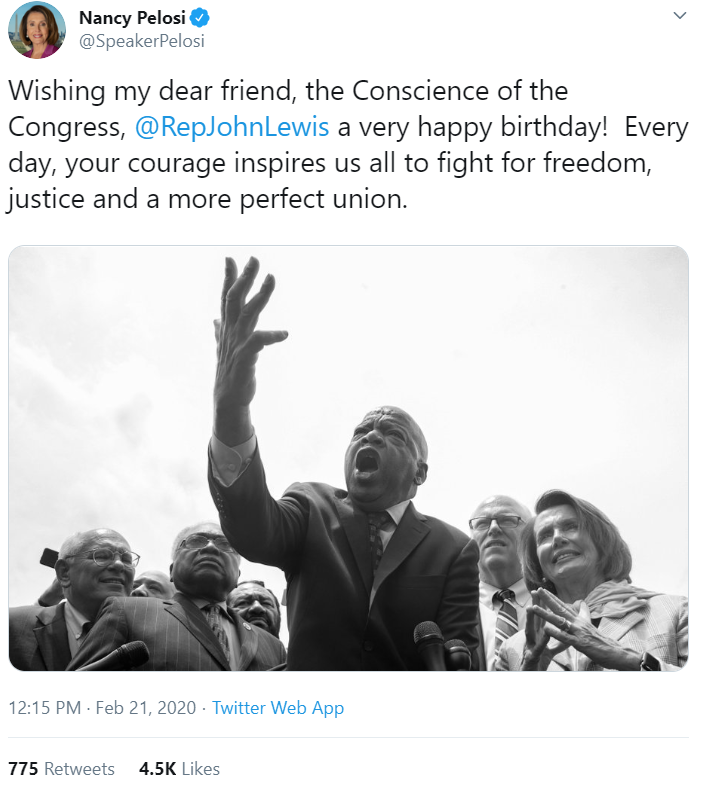 REAL ID Deadline Nears
Starting this year on October 1st, all individuals wishing to continue boarding domestic flights and entering secure federal facilities must have a REAL ID license or identification card to comply with federal law. Those who choose not to obtain a REAL ID will get a license or card that says "Federal Limits Apply" and will not be able to use it for boarding flights or entering secure federal facilities. In California, REAL IDs will be marked with a gold bear and star.

With the REAL ID deadline just a few months away, you may consider reviewing the application process and California Department of Motor Vehicles online resources before making a visit to the San Francisco Field Office. 

To make the process easier, the California Department of Motor Vehicles offers an online application and a REAL ID checklist to gather all your documents. You will need to bring proof of identity, social security number, and California residency during your visit. You can find a full list of all acceptable documentation here.
  My office worked with a constituent that had his disability benefits suddenly terminated by the Social Security Administration (SSA). My constituent filed for an appeal with SSA, and my office was able to ensure he would continue to receive his financial and health insurance benefit while his appeal is being processed.

Caseworkers in my San Francisco office work to address any problems or concerns you may have with a federal government agency. To submit a Casework Authorization Form, please visit my website.
Please feel free to forward this information to your family and friends. To learn more about these efforts, to express your views, or to sign up for email updates, please visit my website. I am also on Twitter at http://twitter.com/NancyPelosi.
 


Sincerely,

Member of Congress