Americans Can't Wait Any Longer
Crushing The Virus
On May 15, five months ago, the House passed the Heroes Act, with $3.4 trillion to meet the needs of the American people from the coronavirus pandemic and deep economic recession.  Mitch McConnell responded that the states should just go bankrupt and we needed to take a pause.  The virus did not take a pause. Today, over 220,000 Americans have tragically died and over 8 million have been infected.
During the five months of the Republicans' deadly delay, over 130,000 Americans have died and another 6.5 million have been infected. When Senator McConnell was asked in the debate why he was not willing to support coronavirus relief legislation, he laughed and continued to laugh.  Clearly, he nor President Trump took this pandemic seriously.
Now, we are engaged in further negotiations on the Heroes Act. We have reduced our number by $1.2 trillion and further by absorbing nearly $400 billion of new obligations into our number. We will stay at the table for as long as it takes to reach agreement to honor our heroes, crush the virus and put money in the pockets of the American people. Democrats know firsthand how necessary it is to come to agreement. To our constituents, we promise: help is on the way.  It will be safer, bigger and better, and it will be retroactive.  

We must come to agreement as soon as possible, but not before we are truly helping the people without accommodating the Republicans' surrender to the virus.
Our disagreements are about more than dollars and cents.  They are about values and common sense and respect for lives, livelihoods and life of our American Democracy.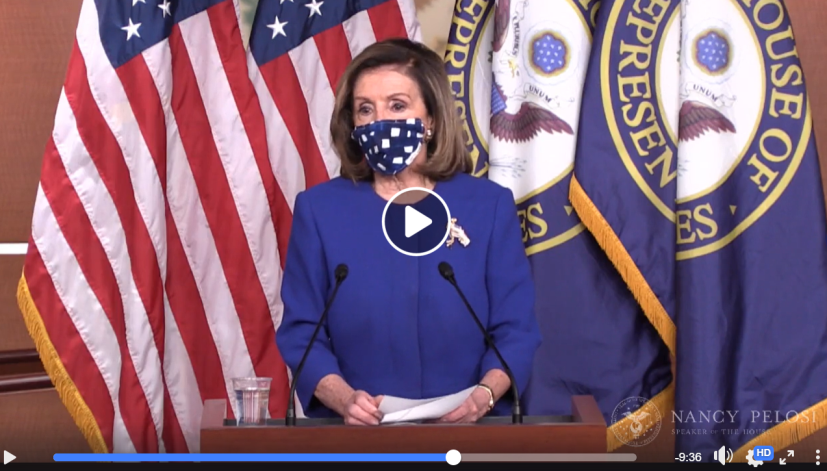 Congresswoman Pelosi speaks with reporters as House Democrats continue fighting to protect working families and expand access to the testing, tracing and treatment needed to bring an end to the coronavirus crisis.
Remembering The Life of Firefighter-Paramedic Jason Cortez
Our hearts go out to the family and loved ones of San Francisco Firefighter-Paramedic Jason Cortez, a beloved 13-year veteran with the San Francisco Fire Department who tragically lost his life in a training accident on October 7, 2020, whose funeral service was on Tuesday. 

A San Francisco native and son of a San Francisco Firefighter, Jason grew up in Potrero Hill and graduated from Sacred Heart Cathedral Prep. He completed paramedic school at City College of San Francisco and joined the San Francisco Fire Department in 2007, working first as a paramedic in the Bayview before enrolling in the firefighters academy in 2015. He joined Engine 3 in the Tenderloin in January of 2019 where he served our community as a Firefighter Paramedic. Jason is survived by his wife Patricia, and two sons Jackson and Greyson. He is also survived by his father Gil and his wife Nellie, his mother Sonya, his brother Greg and extended family. 

May it be a comfort to Jason's family and loved ones that so many in our community mourn with and pray for them during this devastating time.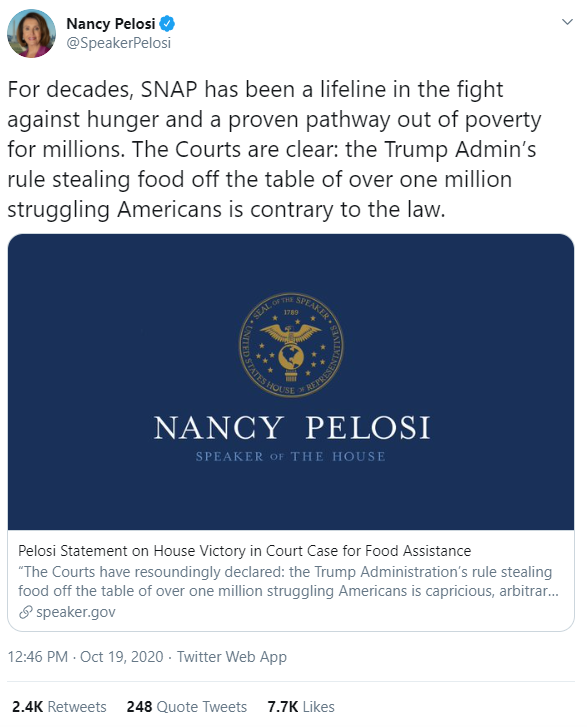 Wildfire Resources and Services
As California continues to be scorched by raging wildfires, our hearts ache for the families experiencing the crippling loss a loved ones, worrying over those missing, and suffering the destruction of house and property in these unprecedented disasters.  Below are tools and resources to help you navigate these developments:
Staying Up To Date on COVID in San Francisco 
With the ever-present threat of COVID-19, it is important to stay updated with the ongoing changes in our community.  Below you can find some of those changes as well as tools and resources to help with these developments: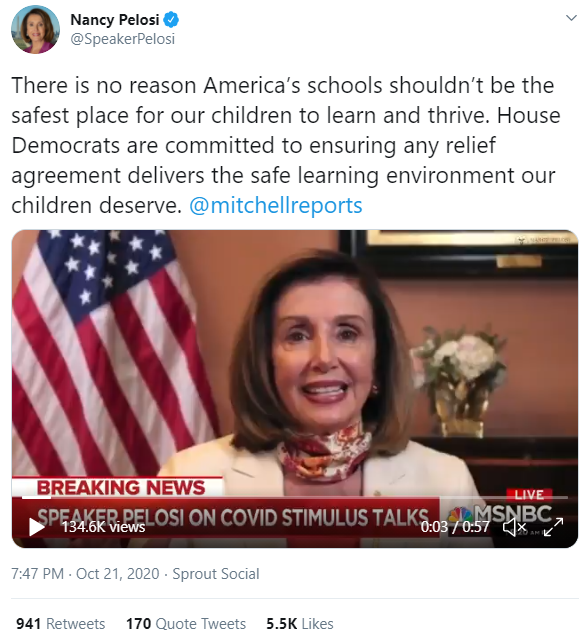 Protecting Against The Seasonal Flu
With flu season upon us, it is more important than ever to keep ourselves and our community members safe. Getting a flu vaccination reduces your risk of catching flu by about half, and the vaccine prevents thousands of deaths and millions of illnesses each year. In addition, preventing illness during a pandemic is especially crucial. If you are interested in getting a flu shot, the San Francisco Department of Public Health has resources to help you find a location administering shots near you.
Gearing Up for November
Our elections depend on poll workers to keep things running smoothly on Election Day and ensure everyone's vote is counted.  If you are interested in being a poll worker this November and would like more information visit PollWorker.sos.ca.gov. If you missed the deadline to register or update your voter registration, you can still register to vote through election day at your county elections office, neighborhood polling place or community vote center and cast a provisional ballot. For information on where to vote, vote early, or return your completed ballot in San Francisco, click here or visit caearlyvoting.sos.ca.gov.
  My office worked closely with a constituent that had not received his tax refund from an income tax return he filed in March. After working with the Taxpayer Advocate Service (TAS), my constituent has received his tax refund in full.

Caseworkers in my San Francisco office work to address any problems or concerns you may have with a federal government agency. To submit a Casework Authorization Form, please visit my website.
Please feel free to forward this information to your family and friends. To learn more about these efforts, to express your views, or to sign up for email updates, please visit my website. I am also on Twitter at http://twitter.com/NancyPelosi.
 


Sincerely,

Member of Congress