American Rescue Plan: Help Is On The Way
House Prepares to Pass American Rescue Plan
This week began with a tragic milestone as we passed half a million American lives lost to the virus.  As we pray for the families and friends who have lost loved ones to COVID 19, the economic crisis is accelerating: over 19 million Americans are receiving unemployment benefits, nearly 24 million Americans are going hungry with an estimated 12 million children living in households with food insecurity, up to 40 million Americans cannot afford to pay rent and fear eviction, school closures threaten the education of countless millions of our children, and our most vulnerable communities are bearing the brunt of these twin crises as underlying health and economic inequities grow worse.  Over 2.3 million women have been forced to leave the workforce entirely, including nearly 1 million mothers, and eight of ten minority businesses are on the brink of closure.
The time for decisive action is now. Tonight, the House will pass the American Rescue Plan, then send it to the Senate for further action, and then to the President's desk to be signed before unemployment benefits expire.
The President's American Rescue Plan will save lives and livelihoods:
Put Vaccines in Arms: The plan will mount a national vaccination program that includes setting up community vaccination sites nationwide.  It will also take complementary measures to combat the virus, including scaling up testing and tracing, addressing shortages of personal protective equipment and other critical supplies, investing in high-quality treatments and addressing health care disparities.  
Put Children Safely Back in School: The plan will make a nearly $130 billion investment in school re-opening and making up for lost time in the classroom.  These funds can be used for such things as reducing class sizes, modifying spaces so that students and teachers can socially distance, improving ventilation, implementing more mitigation measures, providing personal protective equipment, and providing summer school or other support for students that help make up lost learning time this year. The plan also provides resources for higher education, Head Start and childcare facilities.
Put Money in People's Pockets: The plan finishes the job on the President's promise to provide $2,000 in direct assistance to households across America with checks of $1,400 per person, following the $600 down payment enacted in December.  The plan will also provide direct housing assistance, nutrition assistance for 40 million Americans, expand access to safe and reliable child care and affordable health care, extend and expand unemployment insurance so that 19 million American workers can pay their bills and supporting 27 million children with an expanded Child Tax Credit and 15 million low-wage workers through the Earned Income Tax Credit. 
Put People Back In Jobs: The plan will provide crucial support for the hardest-hit small businesses, especially those owned by entrepreneurs from racial and ethnic backgrounds that have experienced systemic discrimination, with EIDL grants, expanded PPP eligibility and more.  The plan also provides crucial resources to protect the jobs of first responders, frontline public health workers, teachers, transit workers and other essential workers that all Americans depend on.
Republicans in Congress must join us in support of this robust support for struggling families in their own communities – because the American people cannot afford any more delays.  Republican stalling already caused a painful lapse in critical unemployment assistance last year, and additional unemployment assistance is set to expire in March.  At the same time, interest rates are at historic lows and the return on smart investments in the economy have never been higher.  The cost of inaction is high and growing every day.
The American people need to know that, during this historic crisis, Help is On the Way. 

Congresswoman Nancy Pelosi speaking in support of the American Rescue Plan 

Executive Action for Small Businesses
On Monday, President Biden took executive action to increase equitable assistance for small businesses and has extended a lifeline that will make a difference for struggling small businesses, save American jobs and power the American economy, while promoting equity and fairness across Main Street. These include:
Instituting a 14-day PPP exclusivity period for businesses with fewer than 20 employees;
Revising the PPP loan calculation formula for sole proprietors, independent contractors, and self-employed individuals and establishing a $1 billion set aside for these businesses located in low- and moderate-income (LMI) areas;
Supporting formerly incarcerated entrepreneurs by making most individuals with felony convictions eligible for PPP;
Making individuals with federal student loan delinquencies or defaults within the last seven years eligible for PPP; and,
Directing SBA to issue clear guidance that otherwise eligible PPP applicants cannot be denied access because they use Individual Taxpayer Identification Numbers (ITINs) to pay their taxes.
These vital reforms will expand access to the Paycheck Protection Program to the hardest-hit businesses that anchor our low and middle-income and communities of color.  Importantly, they will ensure that sole proprietors, which are overwhelmingly women and minority-owned and also serve our immigrant communities, are not left behind.  The Biden Administration's reforms will also build on recent PPP successes in increasing assistance to businesses with ten or fewer employees in underserved and rural areas and through community-based lenders that specialize in serving those markets.
House Democrats stand by the Biden-Harris Administration and will continue to fight to protect small businesses and those struggling during the COVID-19 pandemic.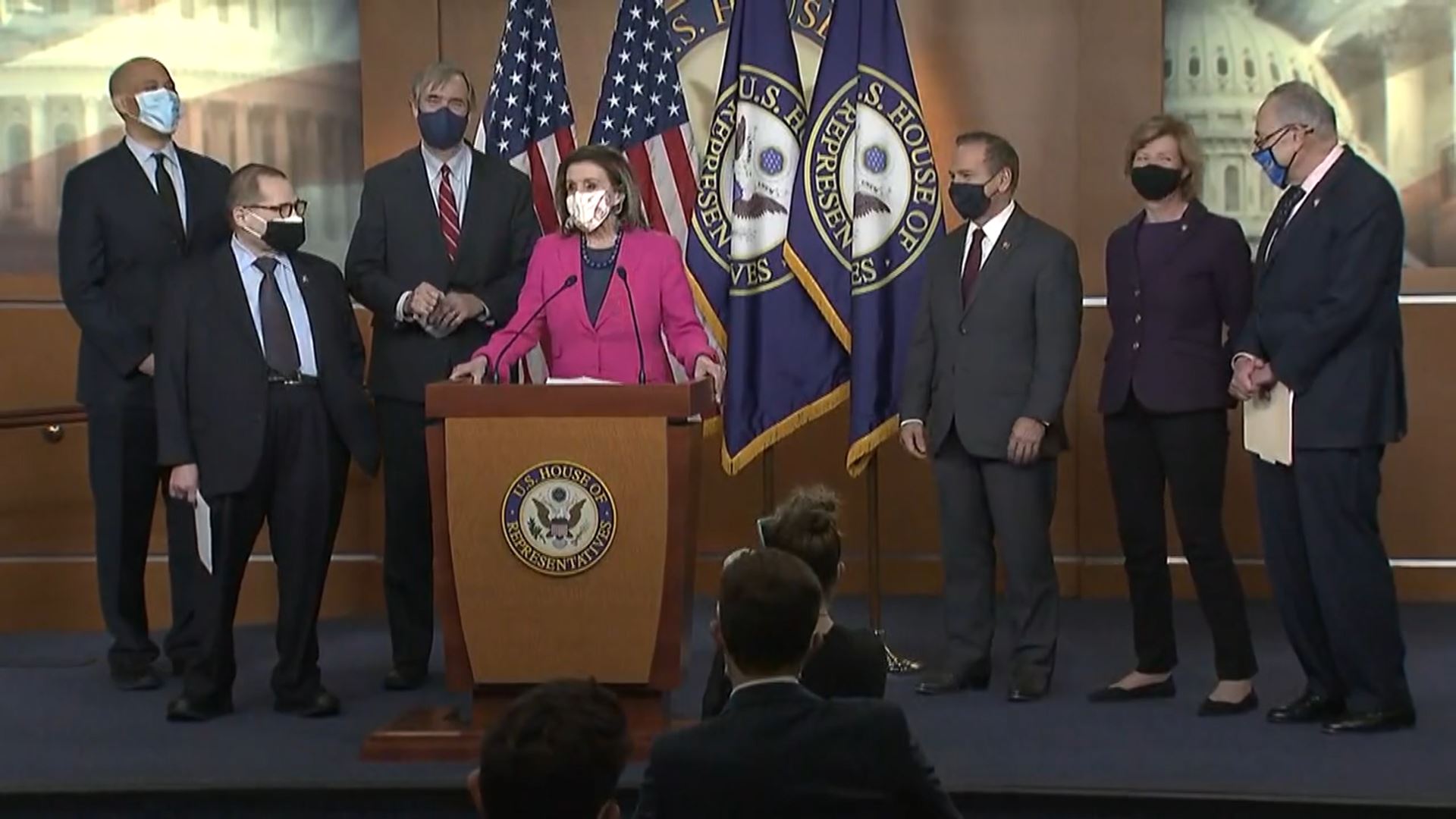 Congresswoman Nancy Pelosi speaking ahead of the passage of the Equality Act.
Staying Up To Date on COVID in San Francisco 
With the ever-present threat of COVID-19, it is important to stay updated with the ongoing changes in our community.  Below you can find some of those changes as well as tools and resources to help with these developments:
  A constituent contacted my office to request assistance with getting payment owed from the Federal Deposit Insurance Corporation (FDIC). After my staff reached out to the FDIC, the agency was able to approve the payment owed.

Caseworkers in my San Francisco office work to address any problems or concerns you may have with a federal government agency. To submit a Casework Authorization Form, please visit my website.
Please feel free to forward this information to your family and friends. To learn more about these efforts, to express your views, or to sign up for email updates, please visit my website. I am also on Twitter at http://twitter.com/NancyPelosi.
 


Sincerely,

Member of Congress