Administration Risks Dangerous Escalation in Middle East
Provocative and Disproportionate Actions Against Iran
American leaders' highest priority is to protect American lives and interests. But we cannot put the lives of American servicemembers, diplomats and others further at risk by engaging in provocative and disproportionate actions. Last night's airstrike risks provoking further dangerous escalation of violence. America – and the world – cannot afford to have tensions escalate to the point of no return.
The Administration conducted last night's strikes in Iraq targeting high-level Iranian military officials and killing Iranian Quds Force Commander Qasem Soleimani without an Authorization for Use of Military Force (AUMF) against Iran. Further, this action was taken without the consultation of the Congress.
The full Congress must be immediately briefed on this serious situation and on the next steps under consideration by the Administration, including the significant escalation of the deployment of additional troops to the region.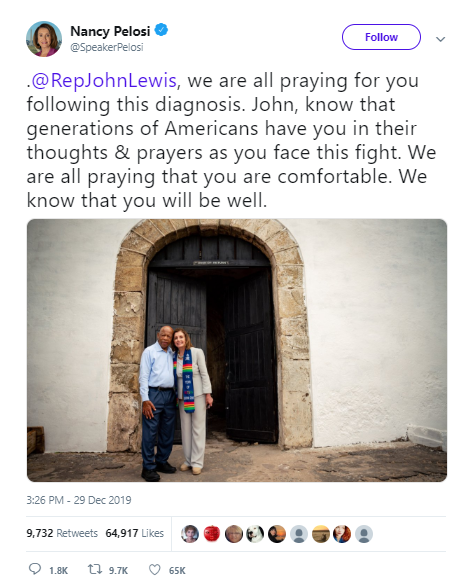 REAL ID Set to Take Full Effect in 2020
The Real ID Act, passed by Congress in 2005, established minimum security standards for state-issued driver's licenses and identification cards in accordance with the 9/11 Commission's recommendation.

Starting this year on October 1st, all individuals wishing to continue boarding domestic flights and entering secure federal facilities must have a REAL ID license or identification card to comply with federal law.  In California, REAL IDs will be marked with a gold bear and star.  Those who choose not to obtain a REAL ID will get a license or card that says "Federal Limits Apply" and will not be able to use it for boarding flights or entering secure federal facilities. 

To apply for a REAL ID, you will need to visit the California Department of Motor Vehicles and provide proof of identity, social security number, and California residency.  You can find a full list of all acceptable documentation here.
Due to the high demand of REAL ID between now and October 1st, the California Department of Motor Vehicles recommend waiting until the time of your renewal cycle to apply.  To learn more about REAL ID and requirements, you can visit the California Department of Motor Vehicles online.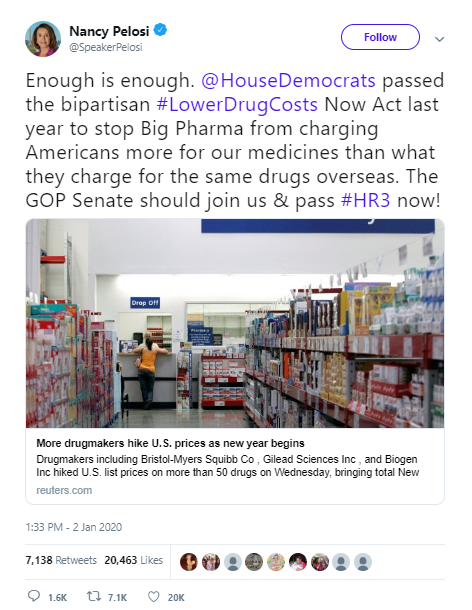 A constituent contacted my office regarding visa applications for three of his family members that unable to immigrate to the United States due to Presidential Proclamation 9645.   My office inquired with the US Embassy and submitted expedite request materials to relay the family's emergency medical situation. After the materials were reviewed, the US Embassy issued three visas to the constituent's family.  

Caseworkers in my San Francisco office work to address any problems or concerns you may have with a federal government agency. To submit a Casework Authorization Form, please visit my website.
Please feel free to forward this information to your family and friends. To learn more about these efforts, to express your views, or to sign up for email updates, please visit my website. I am also on Twitter at http://twitter.com/NancyPelosi.
 


Sincerely,

Member of Congress