A Failure To Control The Virus
More Inaction, More Death
Our nation will soon pass the heartbreaking milestones of nine million coronavirus cases and a quarter of a million American deaths – at the same time that eight million are being pushed into poverty, 17 million children are food insecure, and over 23 million workers are on unemployment.
Today, the Select Committee On The Coronavirus Crisis unveiled its interim report on what it has found so far on the Administration's inefficient, ineffective and inequitable response to the coronavirus pandemic. This report has identified numerous ways the Administration has refused to do what is necessary to control the virus and mitigate its economic damage at the cost of thousands of American lives.
Based on the initial results of the Select Subcommittee's investigations, the report reveals three key findings:
The Administration's failed response to the pandemic caused a public health catastrophe:  Not only did the Administration refuse to the implement a national plan to defeat the virus, the President continued to publicly downplay the crisis in direct contradiction of White House Coronavirus Task Force reports.
The Administration failed to protect millions of Americans in financial distress:  The Administration delayed delivery of Economic Impact Payments to over nine million Americans, failed to provide critical housing protections, and refused to extend enhanced unemployment insurance.
The Administration's prioritized Wall Street over Main Street and left federal relief programs vulnerable to fraud:  The Federal Reserve directly purchased corporate debt but failed to protect workers, allowing these companies to lay off or furlough more than one million Americans while the Treasury Department privately encouraged banks to exclude new customers from the Paycheck Protection Program, hurting minority and women-owned businesses.
Meanwhile, the Trump Administration's has yet to release its promised responses on multiple items of critical importance.
In addition to language on testing, tracing, and treatment, we are still awaiting:
Testing, Tracing, and Treatment Language: a final answer on new compromise language regarding whether the Administration will agree to the national, science-based strategy for testing, tracing, and treatment that is needed to crush the virus, as well as language on vaccines, the provider fund and ACA coverage for unemployed workers.
State and Local: a response on funding for state, local, tribes and territories that will honor our heroes and prevent devastating cuts to services.
Safe Schools: answers on funding to safely reopen our schools with separation, ventilation, sanitation and more funding for teachers and support staff, and also on ensuring private schools, K-12 public schools and higher education receive a sufficient balance of funding. 
Child Care: a response on whether the White House will agree to the child care funding families desperately need so we can have children learning, parents earning while some schools are closed.
Tax Credits for Working Families: an answer on whether the White House will provide funding to strengthen the Earned Income Tax Credit and Child Tax Credit.
Unemployment Insurance: a response on whether the White House will prevent five million Americans from exhausting their benefits, in addition to addressing other UI needs of America's working families.
OSHA and Liability: a response on whether the White House will agree to keep our workers safe as they risk their lives and jobs to keep us safe and keep the economy running.
The American people cannot wait any longer. House Democrats will continue to negotiate in good faith with the White House to reach agreement on legislation as soon as possible, and deliver relief that is safer, bigger, better and retroactive.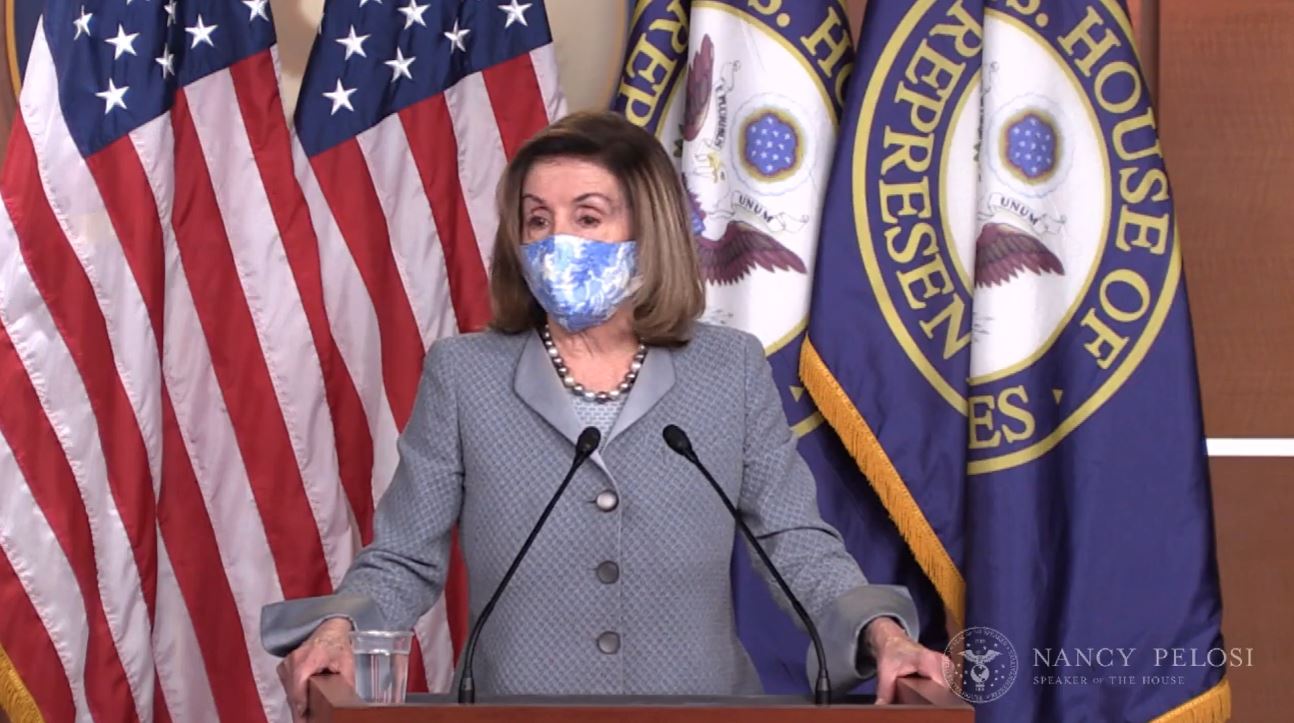 Congresswoman Pelosi speaks with reporters to update them on negotiations for a Coronavirus relief package with the White House.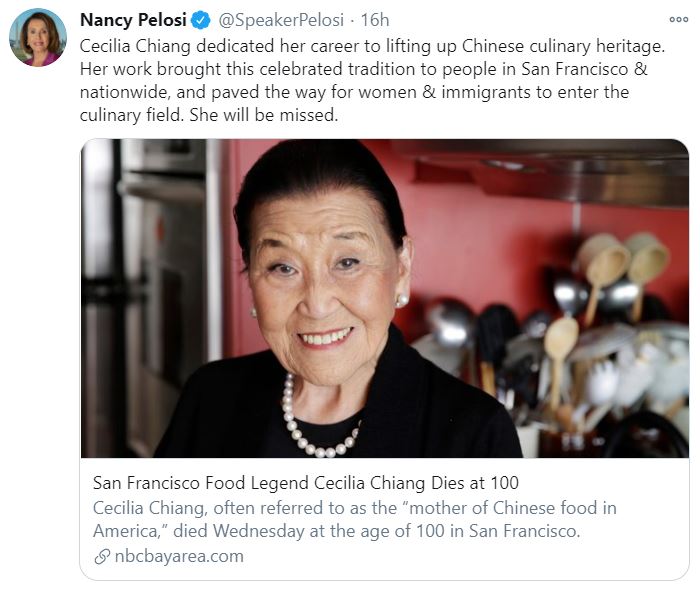 Staying Up To Date on COVID in San Francisco 
With the ever-present threat of COVID-19, it is important to stay updated with the ongoing changes in our community.  Below you can find some of those changes as well as tools and resources to help with these developments: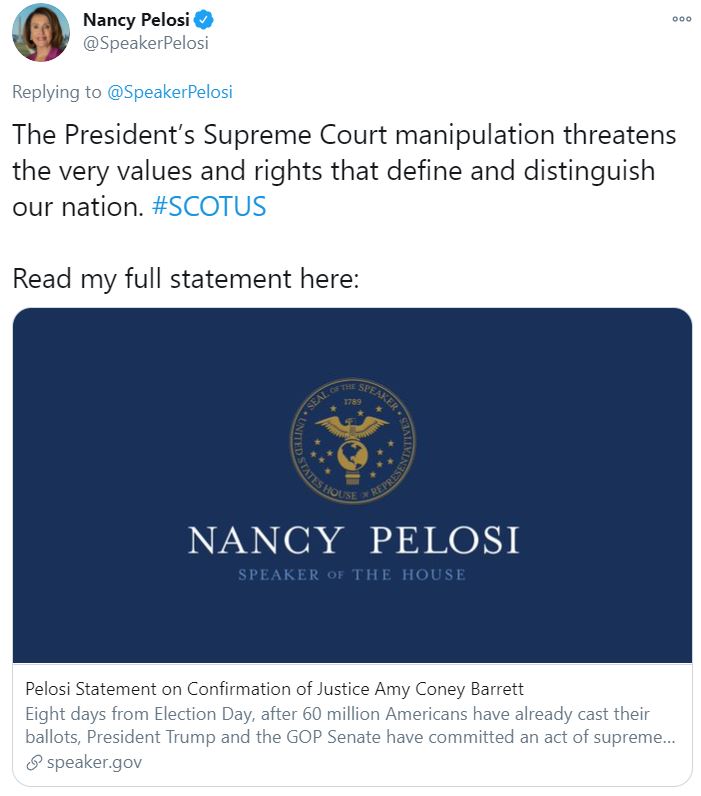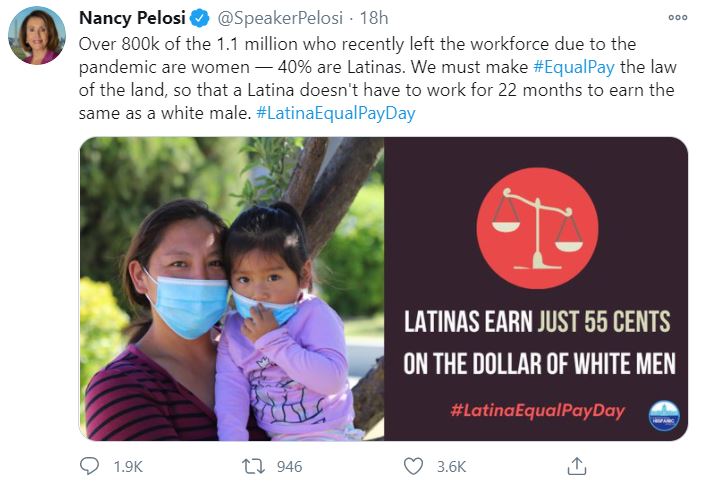 Preparing for Election Day
On Tuesday, Americans all across the country will head out to the polls to decide the future of our country. If you wish to have your voice heard, the California Secretary of State's website has resources on where to vote, vote early, or return your completed ballot in San Francisco. You can even track your ballot in the mail to ensure it has been received and counted. If you missed the deadline to register or update your voter registration, you can still register to vote on election day at your county elections office, neighborhood polling place or community vote center and cast a provisional ballot.
  My office was recently contacted by a constituent who needed a visa wavier quickly because a family member passed away. After contacting the Embassy, my office was able to help expedite the visa for her family member to attend the funeral in the United States.

Caseworkers in my San Francisco office work to address any problems or concerns you may have with a federal government agency. To submit a Casework Authorization Form, please visit my website.
Please feel free to forward this information to your family and friends. To learn more about these efforts, to express your views, or to sign up for email updates, please visit my website. I am also on Twitter at http://twitter.com/NancyPelosi.
 


Sincerely,

Member of Congress