A Down Payment For The Future
Americans Need More Relief ASAP
Over the weekend, President Trump signed the bipartisan coronavirus relief and omnibus funding bill, which is welcome news for the fourteen million Americans who just lost the lifeline of unemployment benefits on Christmas Weekend, and for the millions more struggling to stay afloat during this historic pandemic and economic crisis.
This relief legislation is a down payment on what is needed to crush the virus, put money in the pockets of the American people and honor our heroes – our health care workers, first responders, transit and sanitation workers and teachers.  Included in this bipartisan legislation is:
Accelerated Vaccine Distribution That Crushes the Coronavirus – The House secured billions in urgently needed funds to accelerate the free and equitable distribution of safe vaccines to as many Americans as possible as soon as possible, to implement a strong national testing and tracing strategy with billions reserved specifically for combating the disparities facing communities of color and to support our heroic health care workers and providers.
Rent, Food, Unemployment & Direct Payment Money in the Pockets of the American People – The House secured another round of direct payments worth up to $600 per adult or child, averted the sudden expiration of Unemployment Insurance benefits for millions and added a $300 per week UI enhancement for Americans out of work, won a 15 percent increase to SNAP and boosted child nutrition benefits to help relieve the historic hunger crisis that has left up to 17 million children food insecure.
Key Tax Benefits for Struggling Families – The House won improvements to the Earned Income Tax Credit and the Child Tax Credit that help ensure that families who faced unemployment or reduced wages during the pandemic are able to receive a strong tax credit based on their 2019 income, preserving these vital income supports for vulnerable families.  
Strong Support for Small Businesses – The House secured critical funding and policy changes to help small businesses, including minority, women and veteran owned small businesses.  
However, much more must be done to put money in the pockets of workers — including by increasing relief checks to struggling workers to $2,000.  After the President changed his mind last week and decided to support our call for increasing direct payments, the House majority immediately went to the Floor to ask for Unanimous Consent to bring a stand-alone bill to increase the checks.  But that day, Christmas Eve, House Republicans blocked the request.
To remedy this on Monday House Democrats passed the CASH Act, a stand-alone bill to provide the much needed $2,000 checks for fifteen million Americans — yet 130 Members across the aisle, a full two-thirds of the other party, cruelly chose to vote against the President Trump-supported bill, depriving families of the lifeline they need and denying the financial hardship that they face.
House and Senate Democrats have repeatedly called for bigger checks for the American people, which House and Senate Republicans have repeatedly rejected – first, during our negotiations when they said that they would not go above $600; last week, with their act of callousness on the Floor; and now, by overwhelmingly voting against this legislation.

Mitch McConnell could pass this bill and send it to the President's desk tomorrow.  But instead, he is leading a sabotage effort as he loads up the legislation with dangerous poison pills designed to kill the bill.  McConnell needs to stop playing games with Americans' lives and immediately take up our clean legislation to provide $2,000 for those in need.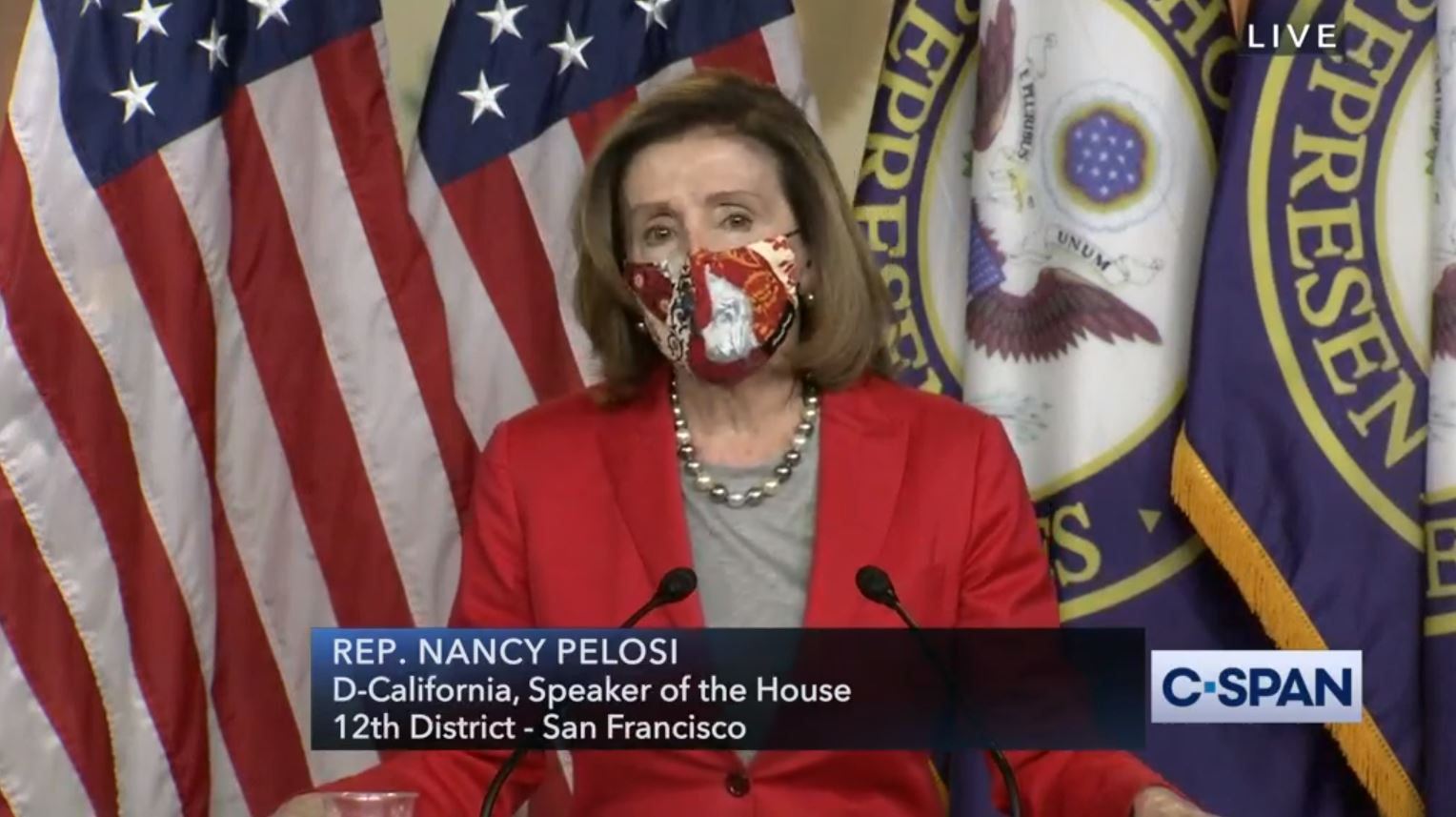 Congresswoman Nancy Pelosi speaks to reporters about COVID relief legislation and the creation of the Select Committee on Economic Disparity & Fairness in Growth
Showcasing San Francisco Youth
Congressional App Challenge: The Congressional App Challenge challenges students to create and submit apps created by them.  This year's winner was Sophia Peckner, a student at Lowell High School, who designed a School Reopening Calculator that collects information to calculate number of cohorts, their size, and the preferred school capacity to produce a sample five-day schedule of a school week.   Check out Sophia's app design here!

Artistic Discovery, The Congressional Art Competition: The Congressional Art Competition is an opportunity for students to submit their best artwork for a chance to have their design displayed in the United States Capitol building.  This year's winner was, Dead Air by Jackson Vu, a student at George Washington High School.  Jackson describes his work as a "piece composed with the concept of figurative identity in mind".  Check out his artwork below!

The Congressional Award: The Congressional Award Foundation is a public-private partnership created by Congress to promote and recognize service, initiative and achievement in America's youth.  Our 2020 Congressional Award Silver Medalist from San Francisco is Alexander Pisarchik Shketav and our Bronze Medalists are Noah Pak and Noelle Pak.  All of these students are recognized for devoting countless hours of voluntary public service in our community.  Students like Alexander, Noah, and Noelle are what make our City and County of San Francisco so great!

If you'd like to participate in any of the challenges, please contact our office at (415) 556-4862 for details. You can also find more information at pelosi.house.gov.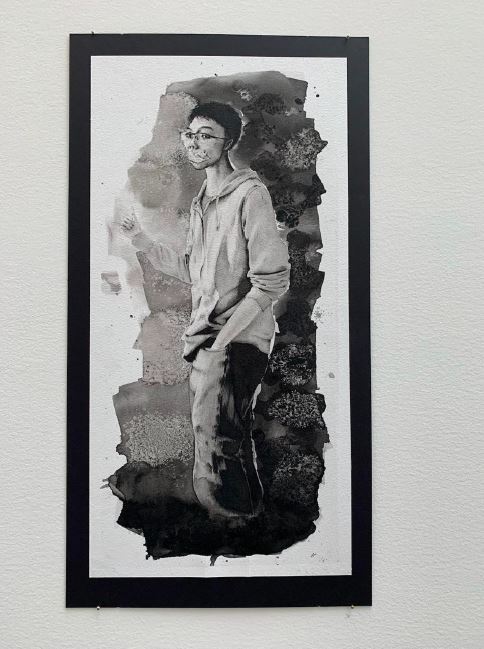 Dead Air by Jackson Vu, the 2020 Congressional Art Competition for California's 12th Congressional District.
Staying Up To Date on COVID in San Francisco 
With the ever-present threat of COVID-19, it is important to stay updated with the ongoing changes in our community.  Below you can find some of those changes as well as tools and resources to help with these developments:
  A constituent contacted my office to find out why they have not received their Economic Impact Payment (EIP). My office contacted the Internal Revenue Service (IRS) to resolve an error, and the constituent has received their stimulus benefit.

Caseworkers in my San Francisco office work to address any problems or concerns you may have with a federal government agency. To submit a Casework Authorization Form, please visit my website.
Please feel free to forward this information to your family and friends. To learn more about these efforts, to express your views, or to sign up for email updates, please visit my website. I am also on Twitter at http://twitter.com/NancyPelosi.
 


Sincerely,

Member of Congress